Can you remember who made these iconic catches?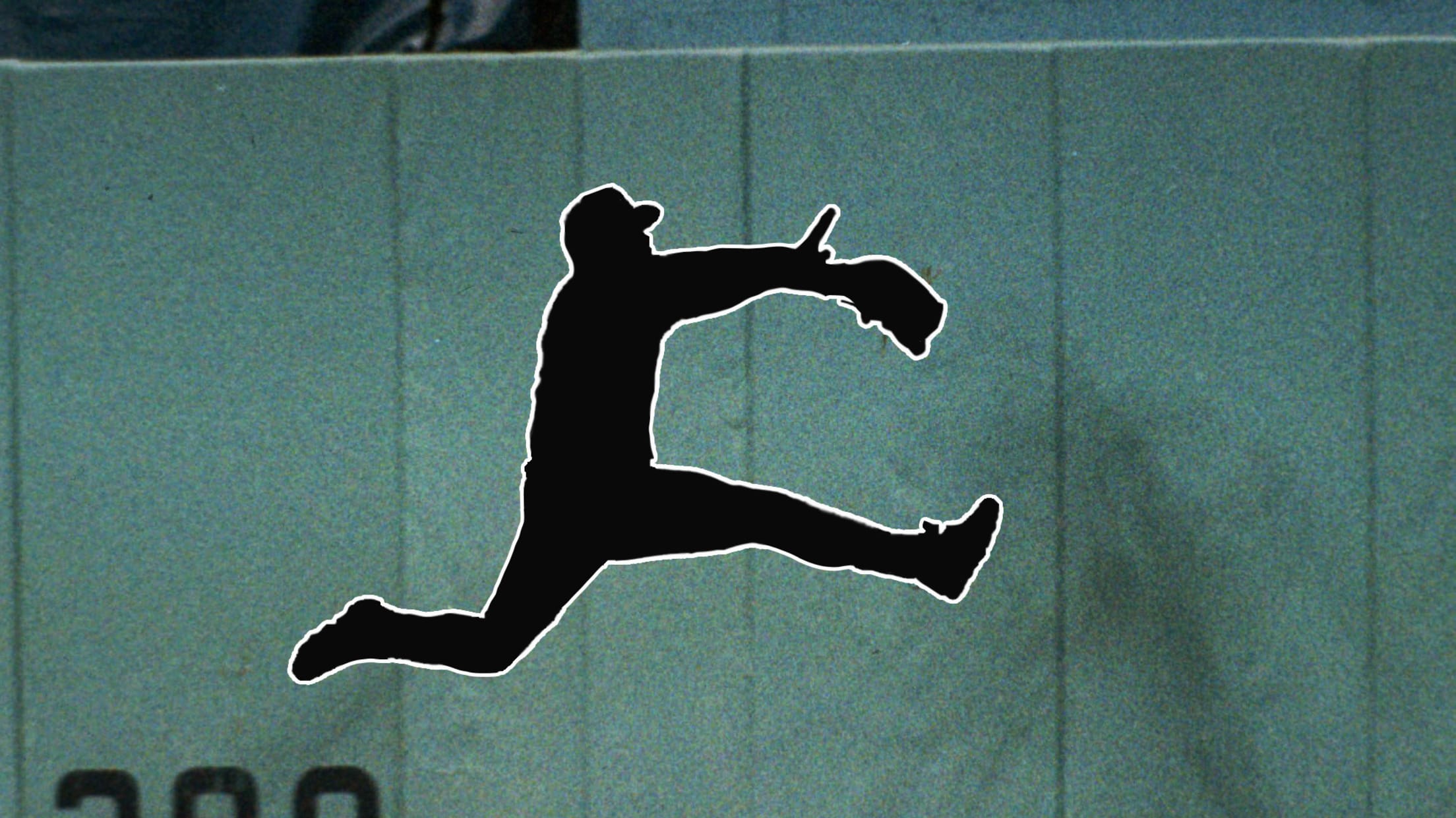 FILE - In this May 26, 199, 5 file photo, Seattle Mariners' Ken Griffey Jr. makes a leaping catch of a ball hit by Kevin Bass of the Baltimore Orioles during a baseball game in Seattle. Ken Griffey Jr. seems assured of election to the Baseball hall of Fame on the first try Wednesday, Jan. 6, 2016, possibly with a record vote of close to 100 percent. Mike Piazza, Jeff Bagwell and Tim Raines also were strong candidates to gain the 75 percent needed for baseball's highest honor. (AP Photo/Gary Stewart, File) (Gary Stewart/AP)
There's nothing quite so thrilling as watching your favorite slugger hit one out of the park … unless it's watching your favorite outfielder reel it back in. Or maybe it's waiting for an infielder to fall directly into your lap in pursuit of an out. Good defense is iconic (just think of The Catch!). Now it's time to test your memory -- can you recall who made these famous catches?