Raimel Tapia made an unbelievable catch running up the center-field hill in Albuquerque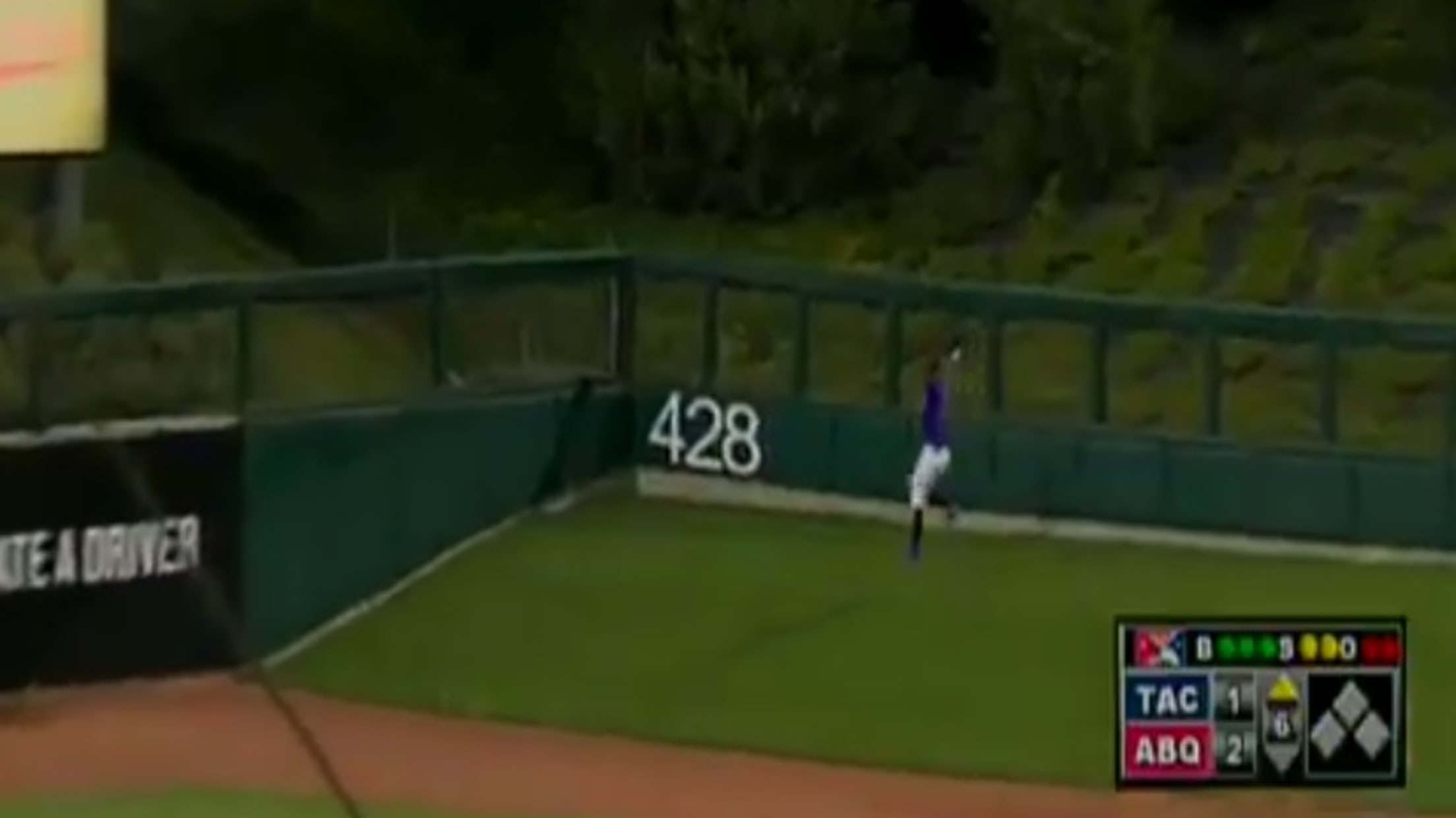 Raimel Tapia played very well for the Rockies when he was called up earlier in 2017 to cover for the injured Gerardo Parra, hitting .314 with a .480 slugging percentage. Once Parra returned, though, Tapia's roster spot was in jeopardy, and on Tuesday, he returned to Triple-A.
If Tapia's defense in his first game back in Albuquerque on Wednesday offers any indication, however, it doesn't seem like he wants to remain there for very long. With the Isotopes clinging to a one-run lead in the top of the sixth inning, Tacoma's Tyler O'Neill sent a long drive toward Tapia's way.
Center field at Isotopes Park can wreak havoc on outfielders. A four-foot incline reaches up to the wall, much like Tal's Hill once did at Houston's Minute Maid Park.
Having tackled this challenge several times before, Tapia was completely unaffected:
Tapia scaled the hill, jumped while on the incline, and made a sensational catch, leading the Isotopes to a 3-1 win. Given his quick pursuit, it's easy to understand how Tapia ranked fourth among all MLB players in Statcast sprint speed at 29.6 ft./sec.
Perhaps most impressive was the fact that Tapia managed to keep his balance despite running uphill. Eat your heart out, Lance Berkman.
Teams in this article:
Players in this article: