Rajai Davis unleashed a rare reverse bat flip on a near hit-by-pitch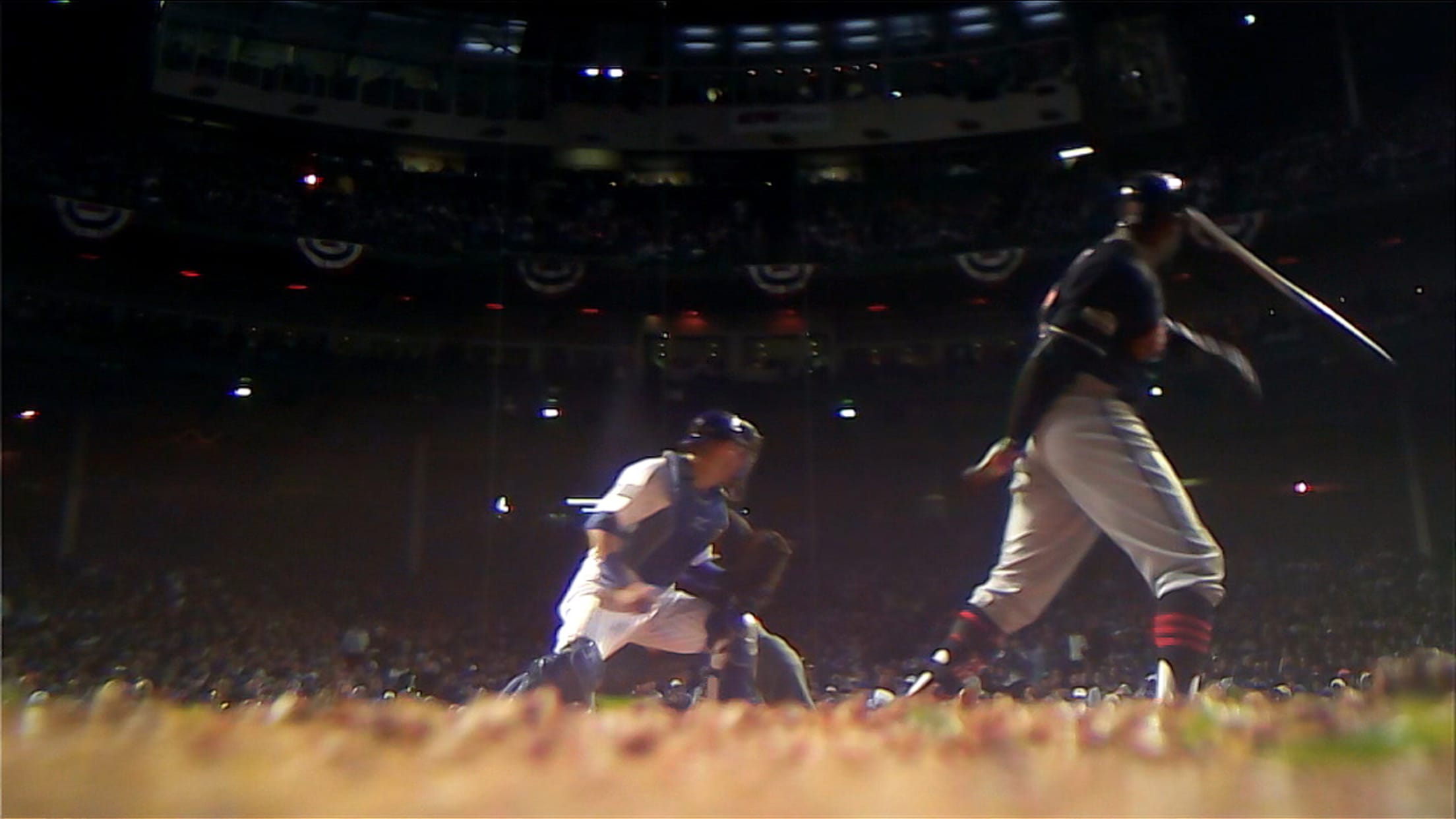 We've seen bat flips on home runs. We've seen bat flips on doubles. We've even seen them on walks. What we haven't seen is the bat flip on an almost hit-by-pitch turned wild pitch ... until now.
In the seventh inning of the Indians' 7-2 victory over the Cubs in Saturday's World Series Game 4, Cleveland was leading, 4-1, and threatening to add more with Coco Crisp on second base. Rajai Davis -- who already made one art piece with a slide in Game 3 -- made another by slipping through the space-time continuum to avoid being hit by Justin Grimm's first pitch offering. Davis punctuated his spinning move with a reverse bat toss and Crisp was able to take third on the wild pitch.
Yeah, that's a new one. Unfortunately for Davis, the second pitch did hit him. But it surely felt better when Jason Kipnis' home run landed in the Wrigley bleachers, bringing all three home and helping the Indians take a commanding three games to one lead in the Series.
Will Cleveland clinch their first World Series since 1948 at Wrigley Field on Sunday? Tune in to FOX at 8 p.m. ET game time to find out.
Teams in this article:
Players in this article: