Randal Grichuk's HR-robbing catch was so unreal that a fan actually thought HE had caught it instead
Game-tying or walk-off home runs happen on a near nightly basis in the baseball world. But what about wall-climbing, crowd-roaring robbery of those same dingers? What about catching a would-be, game-tying three-run home run in the bottom of the ninth inning? Let me direct your attention to Monday's Blue Jays-Astros game.
With the 'Stros down 6-3 in the bottom of the ninth and two runners on, George Springer hit an opposite-field blast destined for the right-field seats. He thought it was gone, the Houston broadcast willed it to be over the fence and Minute Maid Park looked ready to explode ... but Randal Grichuk leapt high into the air to dash all of their hopes. The catch was so unreal and shocking that one Astros fan believed HE was the one who caught the ball:
A really great try, but nope it's definitely not in there.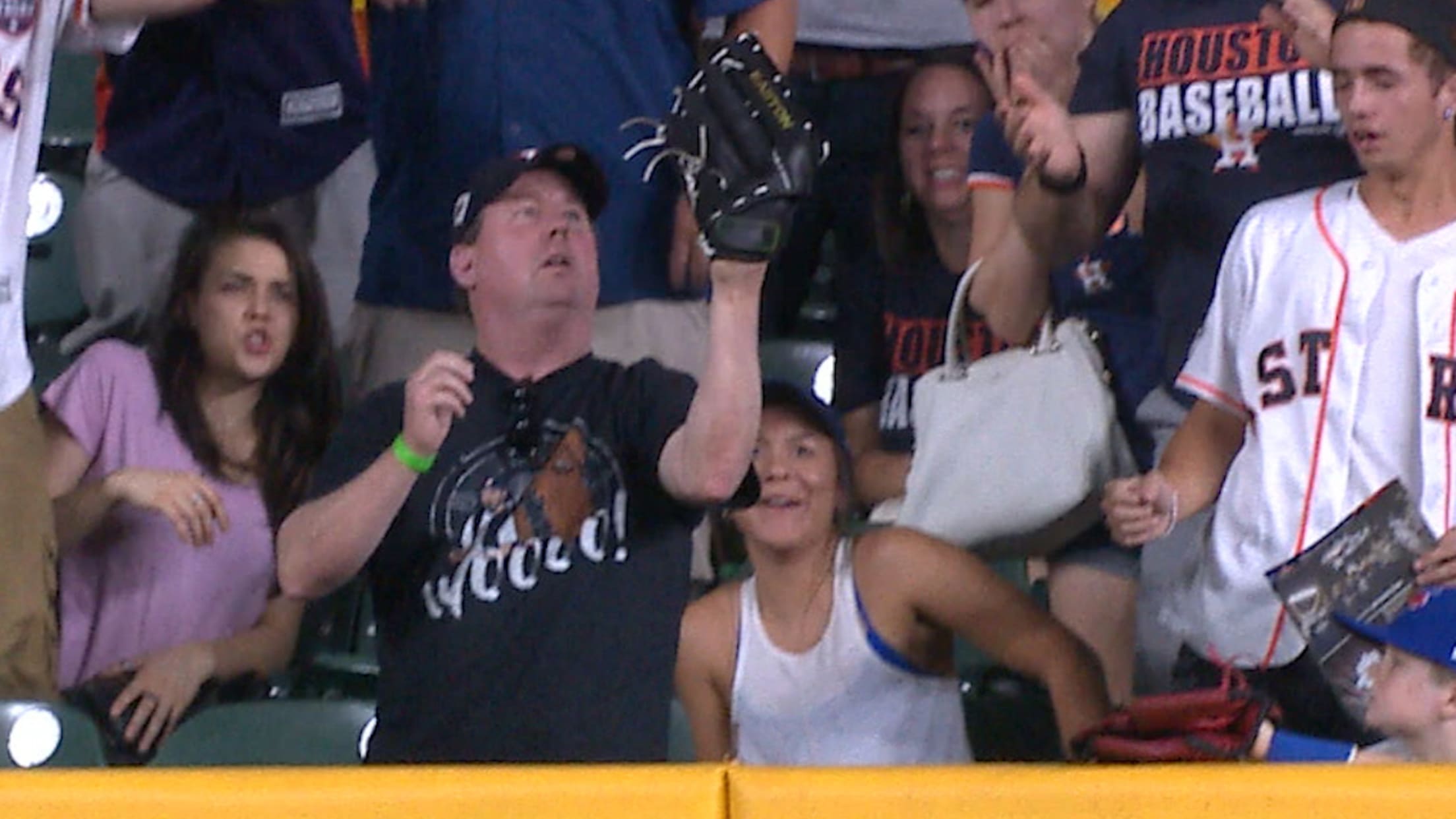 Funny enough, according to MLB.com correspondent Christian Boutwell, Grichuk had nearly the same feeling as Astros fan dude. Neither knew if they had caught it.
"I couldn't feel anything. Someone said my glove hit a guy's glove. I didn't even feel that. It was one of those that I didn't even feel it go in the mitt."
Seunghwan Oh was able to get the last two outs of the inning and the Jays held on for the win.
Grichuk also hit a 471-homer, two-run homer in the eighth inning. So yeah, not a bad night.
Teams in this article:
Players in this article: