Wearing a slick retro jersey, the Rays' ballboy added another diving catch to his repertoire
The four-game series between the A's and Rays at Tropicana Field this weekend came with something unusual in the sport today: a scheduled doubleheader on Saturday. But while that isn't something we see very often these days, one thing we definitely do see is above-the-cuff effort from the Rays' ballboy crew.
That was the case in the first inning of Game 1 on Saturday, as Chad Pinder slapped a foul up the third-base line and in the general direction of the A's bullpen. Enter the Rays' ballboy, clad in the team's colorful retro-styled jerseys, who speared the hard-hit ball with an incredible effort:
An effort, you might have noticed in the clip atop this post, made with a toothpick in his mouth the whole time. That's just impressive.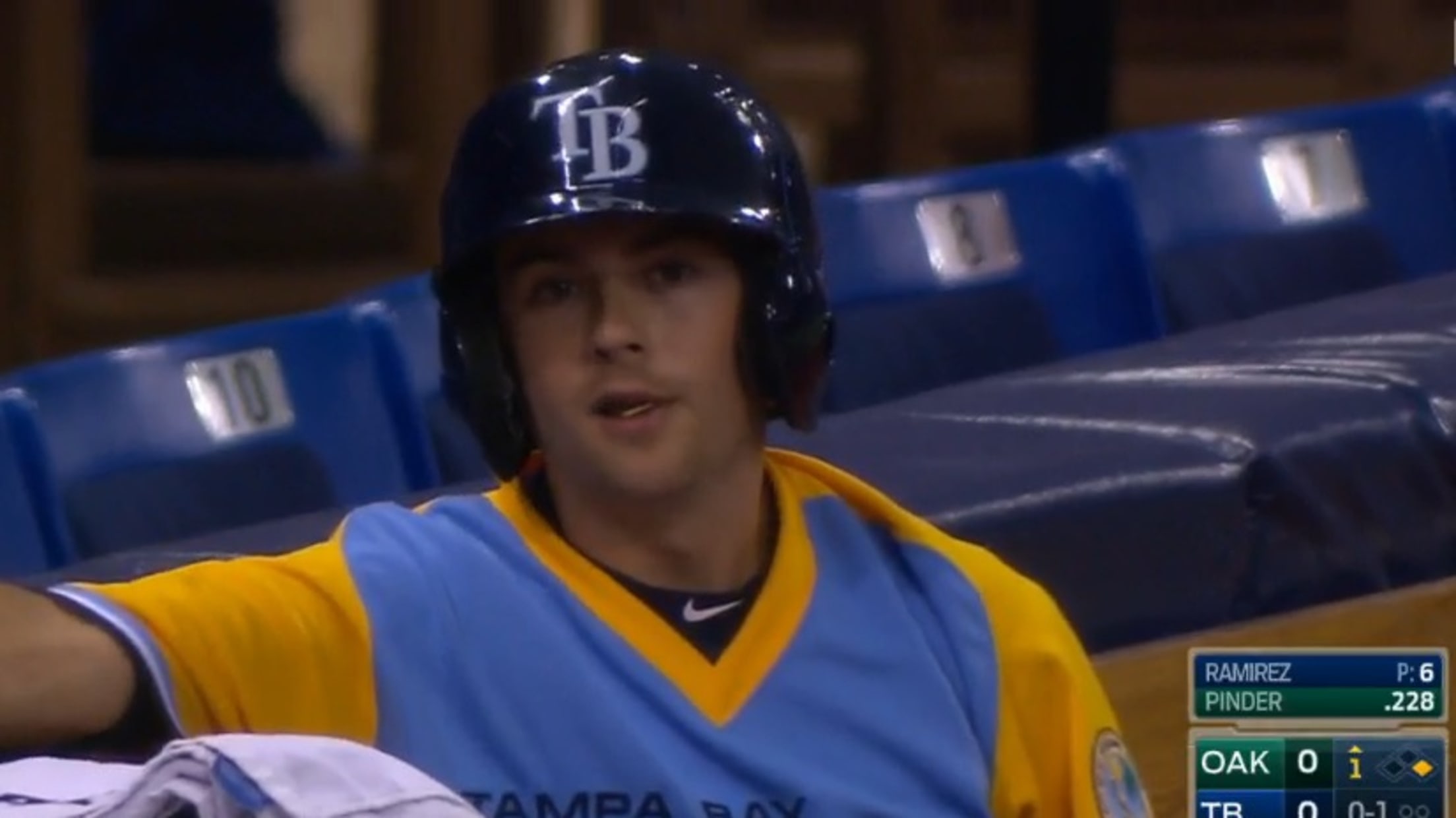 And in a way, Saturday's inspired catch basically makes up for the same ballboy's great attempt (one that didn't quite pan out) in a recent game at Tropicana Field. And for the A's bullpen, it's just another instance of something dramatic happening right in front of their faces.
Teams in this article:
Players in this article: