The Yankees walked off with a grand slam, but the Red Sox clinched the AL East anyway so whatever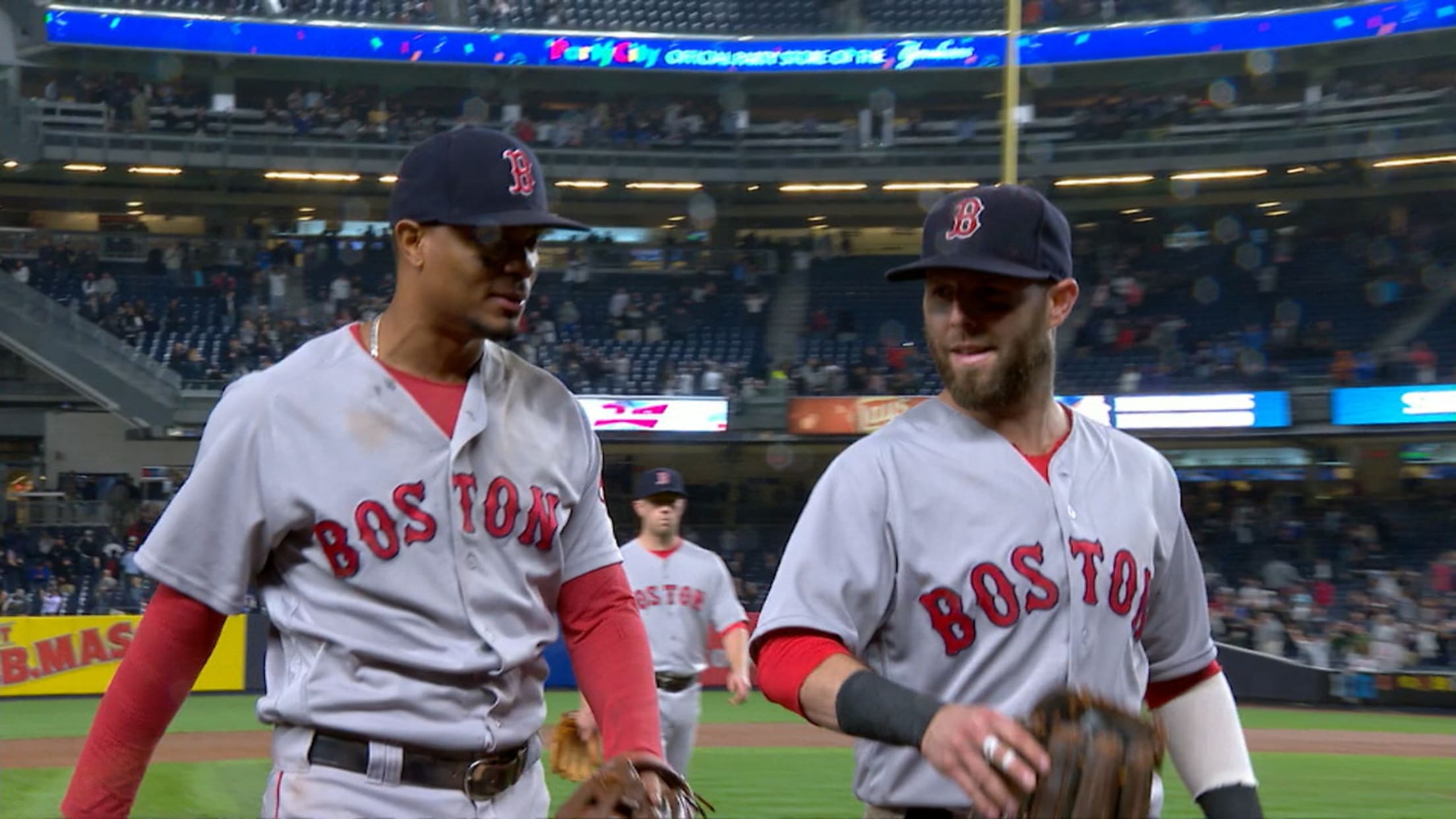 The Red Sox lost to the Yankees on Wednesday evening, 5-3, at the hands of Mark Teixeira's walk-off grand slam. They led, 3-0, heading into the bottom of the ninth, but Craig Kimbrel couldn't seal the deal, taking his fifth loss of the season. But it probably doesn't bother them too much.
Right, Dustin?
It's not that Pedroia enjoys losing, of course. Rather, the Red Sox had already clinched the AL East title thanks to the Orioles' 3-2 victory over the Blue Jays, so losing in such a dramatic fashion was considerably less dramatic than it would've otherwise been. Sure, there was no outfield dance contest this time, but if you're going to lose, you might as well do it while cementing your spot in the postseason.
So, once again, the Red Sox on their fly-in-your-soup walk-off loss:
¯_(ツ)_/¯
Because as David Ortiz explained, they're not going to dwell on it.
"So crazy. I wanted to celebrate on that field so bad, but it is what it is," Ortiz told MLB.com's Ian Browne after the game. "We end up being the first-place team in the American League [East] and we're going to celebrate anyway."
Not even Joe Kelly, who gave up the grand slam, could feel too down about it: "You give up a grand slam, you're not happy about it, but a minute later, you're in here celebrating with your teammates."
And indeed they did.
A quick message from @mookiebetts, @travis_shaw21, and @Dmarrero17! pic.twitter.com/Vgfa3QLUWA

— Red Sox (@RedSox) September 29, 2016
Teams in this article:
Players in this article: