After trading for Chris Sale, Red Sox sign first baseman/shutdown reliever Mitch Moreland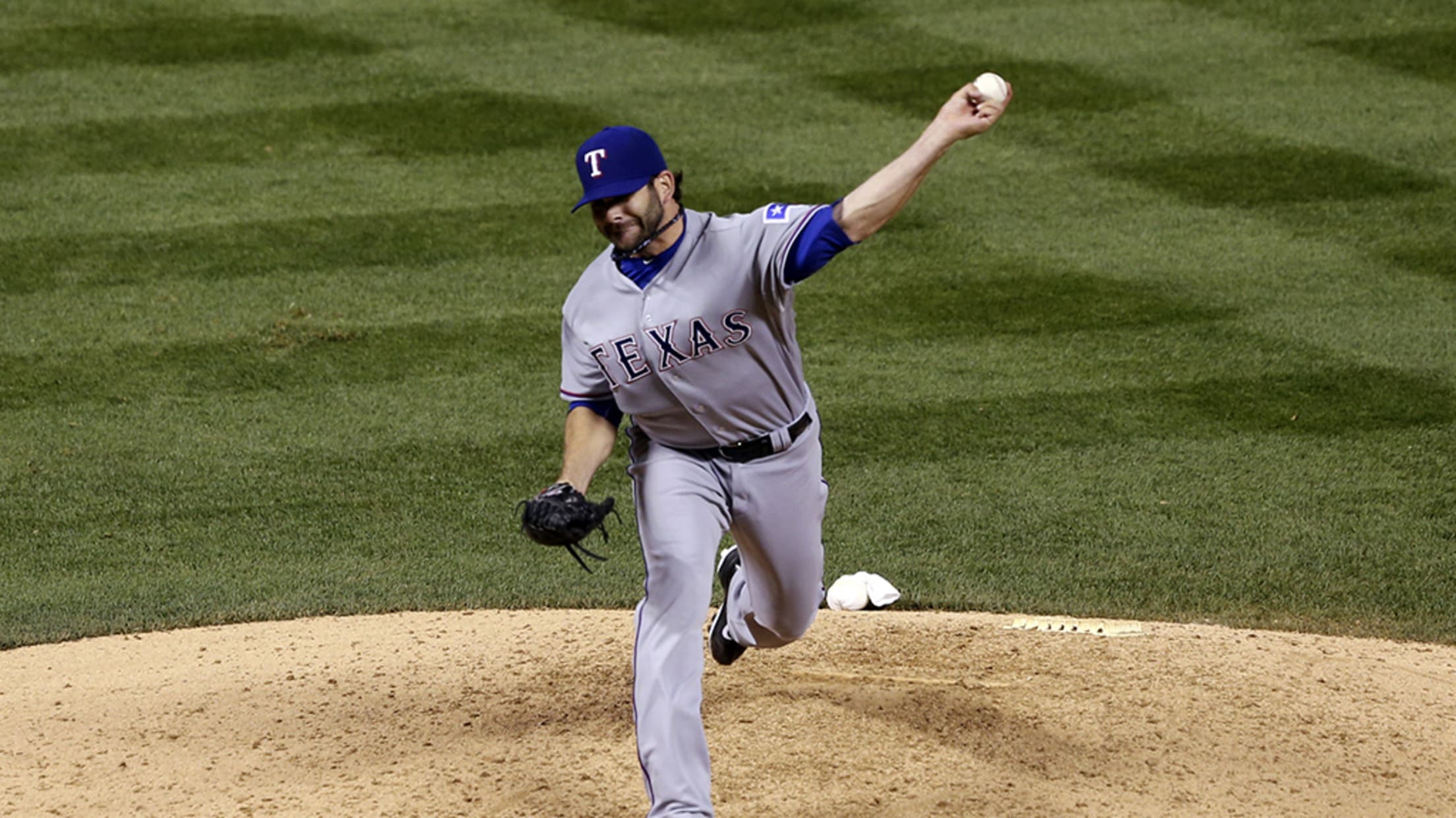 Texas Rangers outfielder Mitch Moreland fills in as a relief pitcher against the Colorado Rockies in the eighth inning of an interleague baseball game in Denver on Tuesday, May 6, 2014. (AP Photo/David Zalubowski) (David Zalubowski/AP)
You might think that after acquiringChris Sale in return for a quarter of prospects that included Yoán Moncada, the Red Sox would've had enough for one day. Clearly, however, they did not. Hours after adding Sale to a rotation that already boasts two of the past five AL Cy Young Award winners, Boston has reportedly bolstered their bullpen and installed a new slugger at first base with a single signing.
Fenway, say hello to your new dual threat: Mitch Moreland.
Moreland, of course, is primarily known as a first baseman. That's where he's played more than 90 percent of his games, and he won a Gold Glove Award this season for plays like this. But let's take a moment and go back in time to May 6, 2014 …
[beep boop beep boop time travel-y noises]
It's the eighth inning and the Rangers are trailing the Rockies, 12-1. Rather than send a relief pitcher to mop up the end of the game, Texas sends Moreland onto the mound. The first baseman reveals a surprisingly natural delivery and unleashes some 94-mph heat to set down the Rockies, 1-2-3:
According to the Coors Field scoreboard, he even threw a 90-mph cutter.
Moreland, it turns out, has experience doing double duty. At Mississippi State, he split time between first base and the bullpen. Heading into the 2007 NCAA season, Moreland had a .318 career batting average and more strikeouts than innings pitched -- the team's website called him a "true dual-position athlete."
So, sure, Moreland has only pitched that one inning in MLB. But there's no reason the Red Sox can't use him as the setup man between Sale and Craig Kimbrel.
Teams in this article:
Players in this article: