In Short Order: Remembering Jose Bautista's crazy breakout season in 2010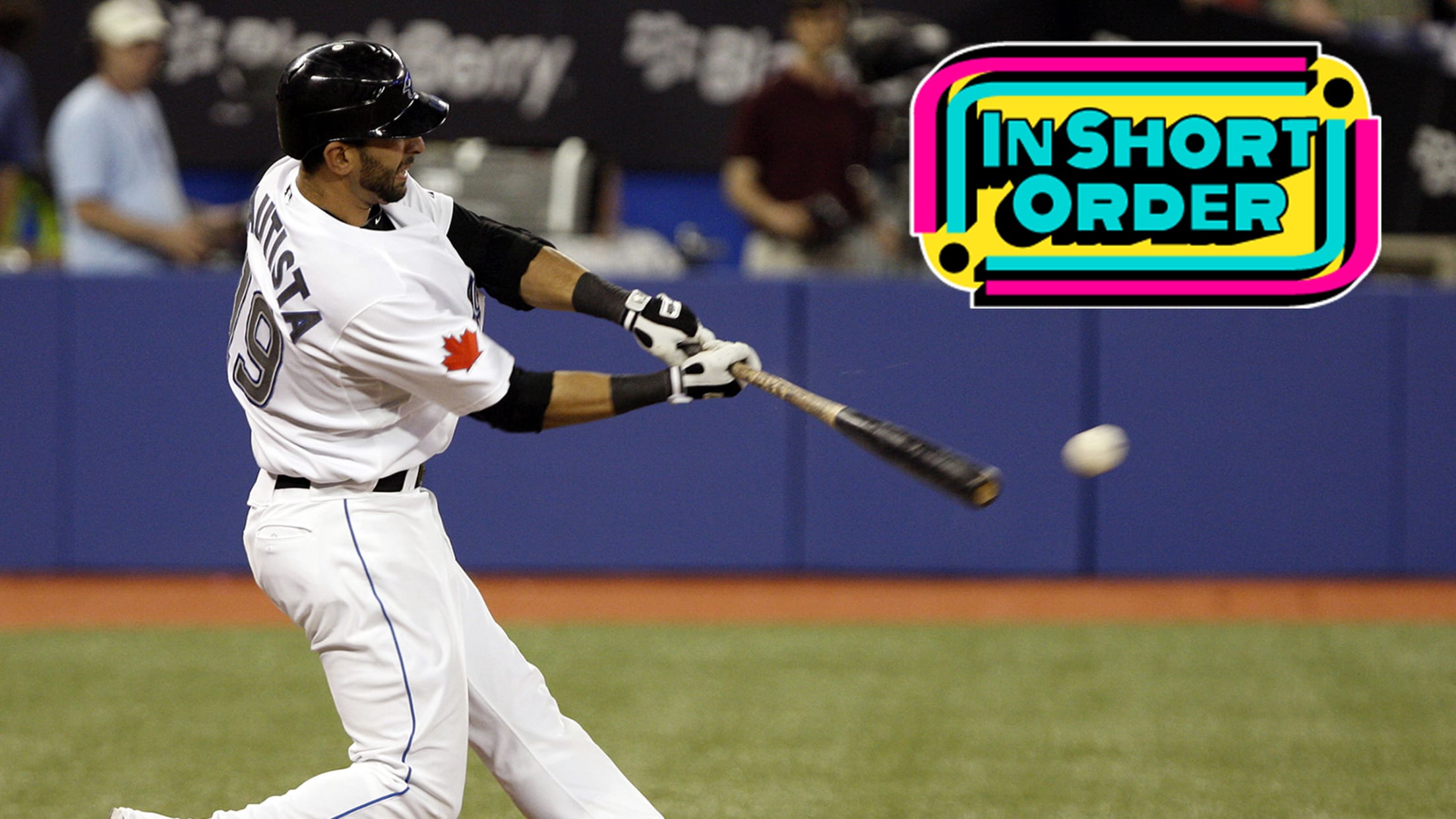 TORONTO - MAY 31: Jose Bautista #19 of the Toronto Blue Jays hits against the Tampa Bay Rays during an MLB game at the Rogers Centre May 31, 2010 in Toronto, Ontario, Canada. (Photo by Abelimages/Getty Images) (Abelimages/Getty Images)
Welcome to In Short Order, a weekly look at all the baseball that I like and can't stop obsessing over. We'll mostly live at the edges of the game; at the intersection of the weird, the fun and the esoteric. Oh yeah, and hair.
When the Blue Jays played their home finale on Sunday, the team let Jose Bautista take the field first and soak up the adulation of the crowd. It was a fitting send-off for the star's 2017 campaign, as the 36-year-old has likely played his last season in a Blue Jays uniform.
But if baseball followed a coherent path, that Blue Jays career and the bat flip heard round the world never would have been.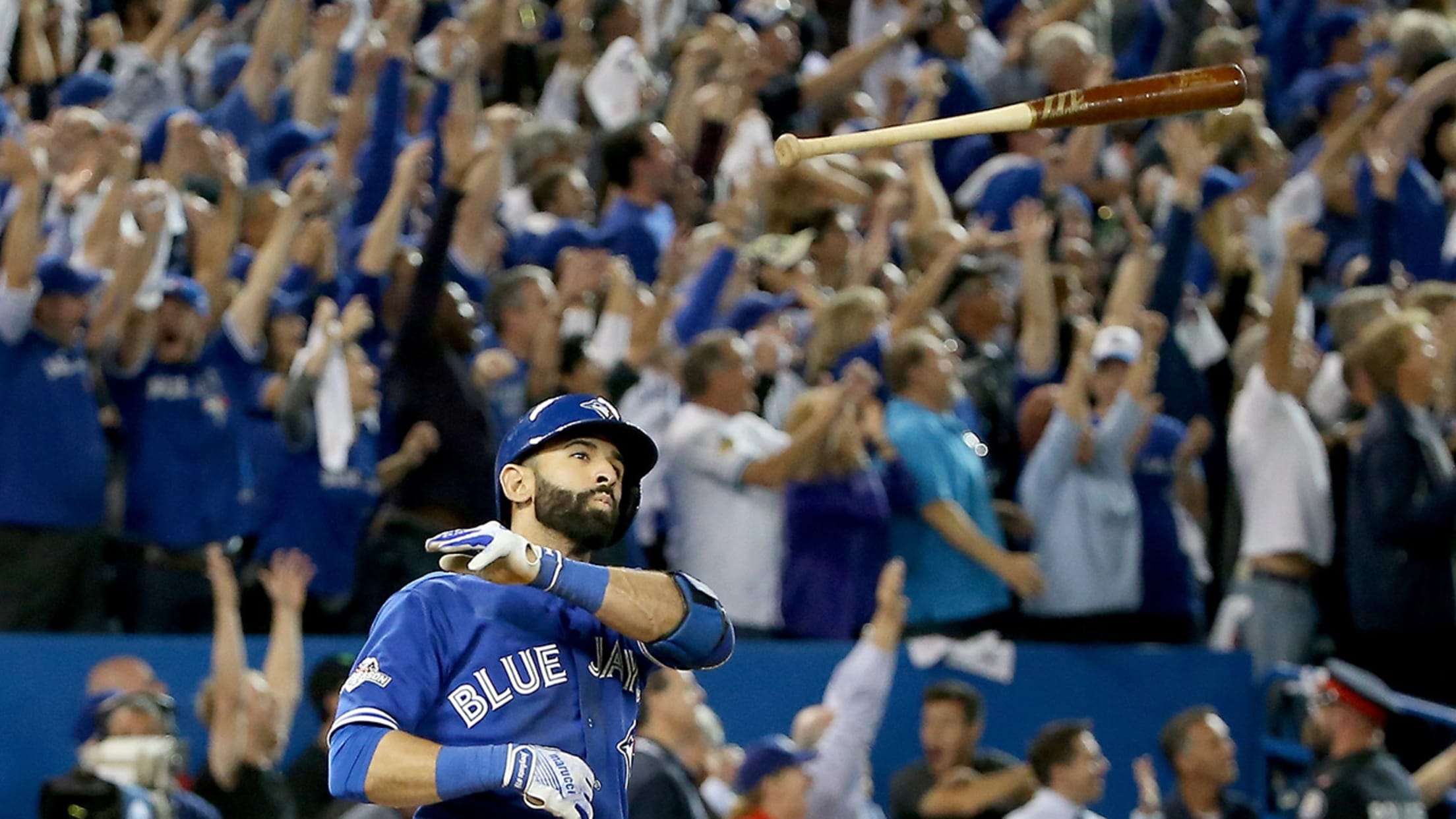 Take the excitement that everyone has had for the breakout seasons from Aaron Judge, Cody Bellinger, Rhys Hoskins and Matt Olson this year and multiply that by 54 to understand the shock of Bautista's 2010 season. Fifty-four isn't a random, "Hitchhiker's Guide"-esque number, either -- it's how many homers he hit that year.
Unlike the Bellingers and Judges of the world, this was no rookie slugger making good on his debut. Bautista was a 29-year-old veteran, who entered that year having hit 59 home runs in over 2,000 career plate appearances.
His transaction history before joining Toronto reads like the expense report of Willy Lohman's final trip: He was a Rule 5 Draft selection in 2003. He played with the Orioles, Devil Rays and Royals. He returned to the Pirates -- the team that initially drafted him -- where he remained until 2008.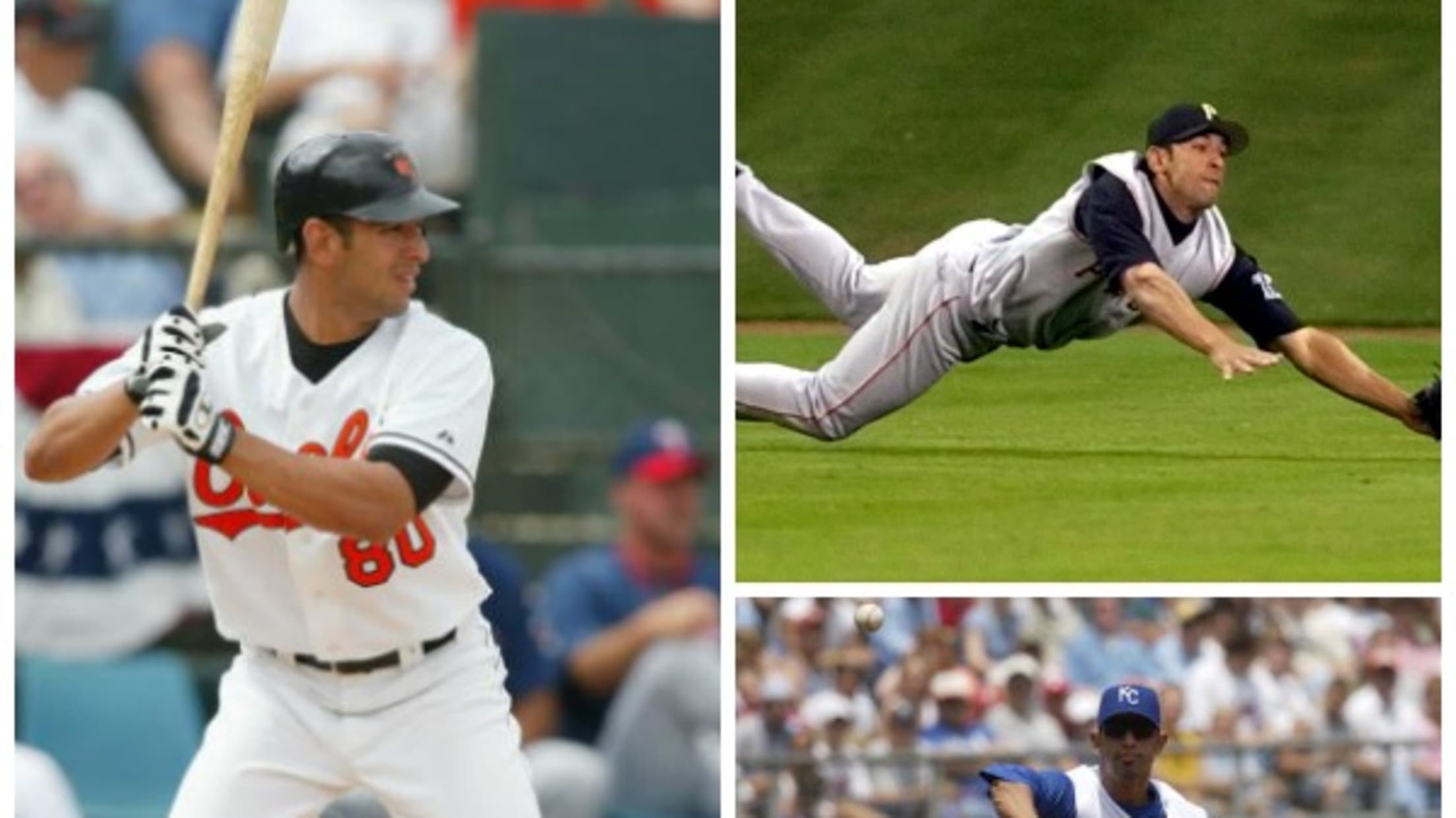 When the Blue Jays acquired him midseason that year, general manager J.P. Ricciardi said, "This guy isn't like Mike Schmidt. He's not going to come out here and hit 40 home runs. But he's a guy that can hit double-digit home runs for us in a spot where right now we need some help." Whoops.
Come 2010, Bautista broke out. Long before Statcast ushered in the great launch-angle revolution, Bautista decided to start pulling everything. And it worked. He knocked out dinger after dinger. Tater after tater. His lone opposite-field shot was his final one:
Most thought it was a mirage, a hot start that would disappear. But he hit 43 the next year to once again lead the league.
Assuming the Jays don't bring Bautista back next season, his final home game in Toronto marked the end of an era -- one that even the Jays themselves didn't see coming.
Now then, read on for the weird stuff in a special, get-ready-for-the-postseason version of the show:
Yandy Diaz shows muscles
This is what Yandy Díaz looks like:
Given that image, how many home runs would you assume he's hit so far? 50? 100? 1,000? Somehow though, the real answer is zero. You really can't predict baseball.
Pinch-hit power
Last week we looked at Ichiro's remarkable assault on the single-season pinch-hit record, but fortunately for John Vander Wal, that record looks likely to stand.
But Ichiro isn't the only pinch-hitter worth talking about: The postseason has two dinger-happy options in Adam Lind and Chris Valaika. The two of them are tied for the Major League lead in pinch-hit homers this year with four -- and the players could not be more dissimilar.
Lind is a husky, tight-panted Major League first baseman with six 20-homer seasons to his credit.
Valaika, meanwhile, is a rookie utility player that hasn't cracked a .300 on-base percentage since he was in Single A in 2014. In fact, with one more home run, he could finish the year doubling his walk total with dingers. That's good year-of-the-dinger fun.
Motion of the Week: Alex Wood
Alex Wood's motion is a steam-powered cartoon engine falling apart -- all hitches and starts and hiccups and belches. And yet, it works. Though he's struggled down the stretch -- perhaps because he's thrown nearly 100 more innings this year than last -- he has a 16-3 record and 2.72 ERA.
We need to talk about Yasmani Grandal's eye blue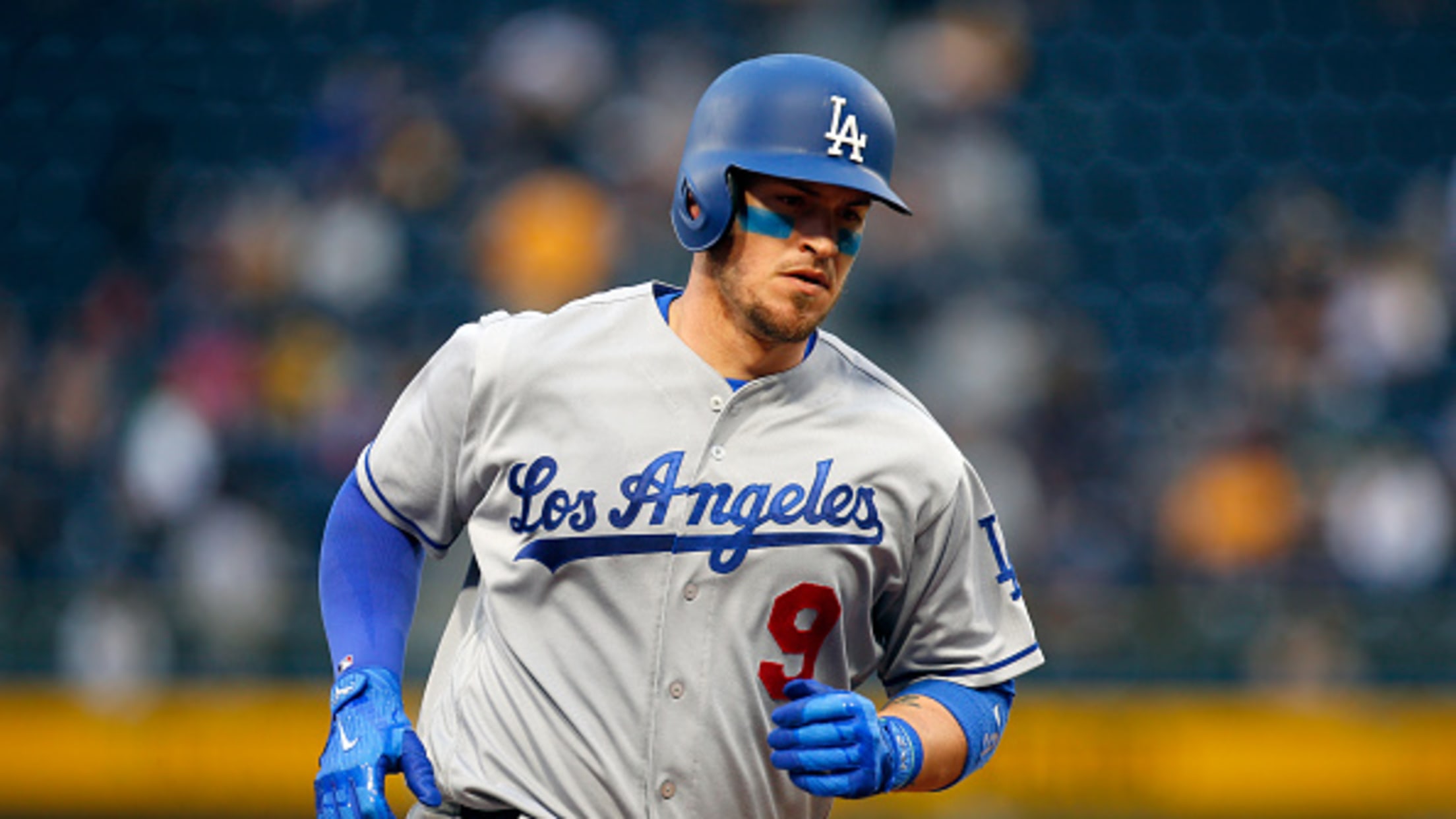 This begs the question: If eye black doesn't need to be black to reduce the sun's glare, why doesn't every team have uniform-specific color choices? You know, like how when you create a player in a baseball video game and have them wear batting gloves in "Team Color No. 3."
What to watch:
On Saturday afternoon, the Astros and Red Sox will square off in an important postseason-predictive game that will also be a delight for the curveball enthusiasts.
Lance McCullers, who throws his curve at a higher percentage than any other Major League starter, has recently returned from the disabled list to make two starts totaling 8 2/3 innings. Saturday will go a long way toward deciding if McCullers is in the Astros' postseason rotation.
Meanwhile, Drew Pomeranz's velocity has dipped, and he pitched only two innings in his last start against Toronto. But with David Price in the Red Sox bullpen and Rick Porcello struggling this year, Boston will count on the Pummeling Pomegranate.
Oh yeah, and while the Tigers-Twins game on Sunday won't affect the postseason, there will be one very compelling reason to watch: Andrew Romine is expected to become just the fifth player to ever play all nine positions in a game. He'll be the first since Scott Sheldon and Shane Halter accomplished it in 2000.