Photo of the Day: Rockies Mohawk Guy is back and ready for the 2018 season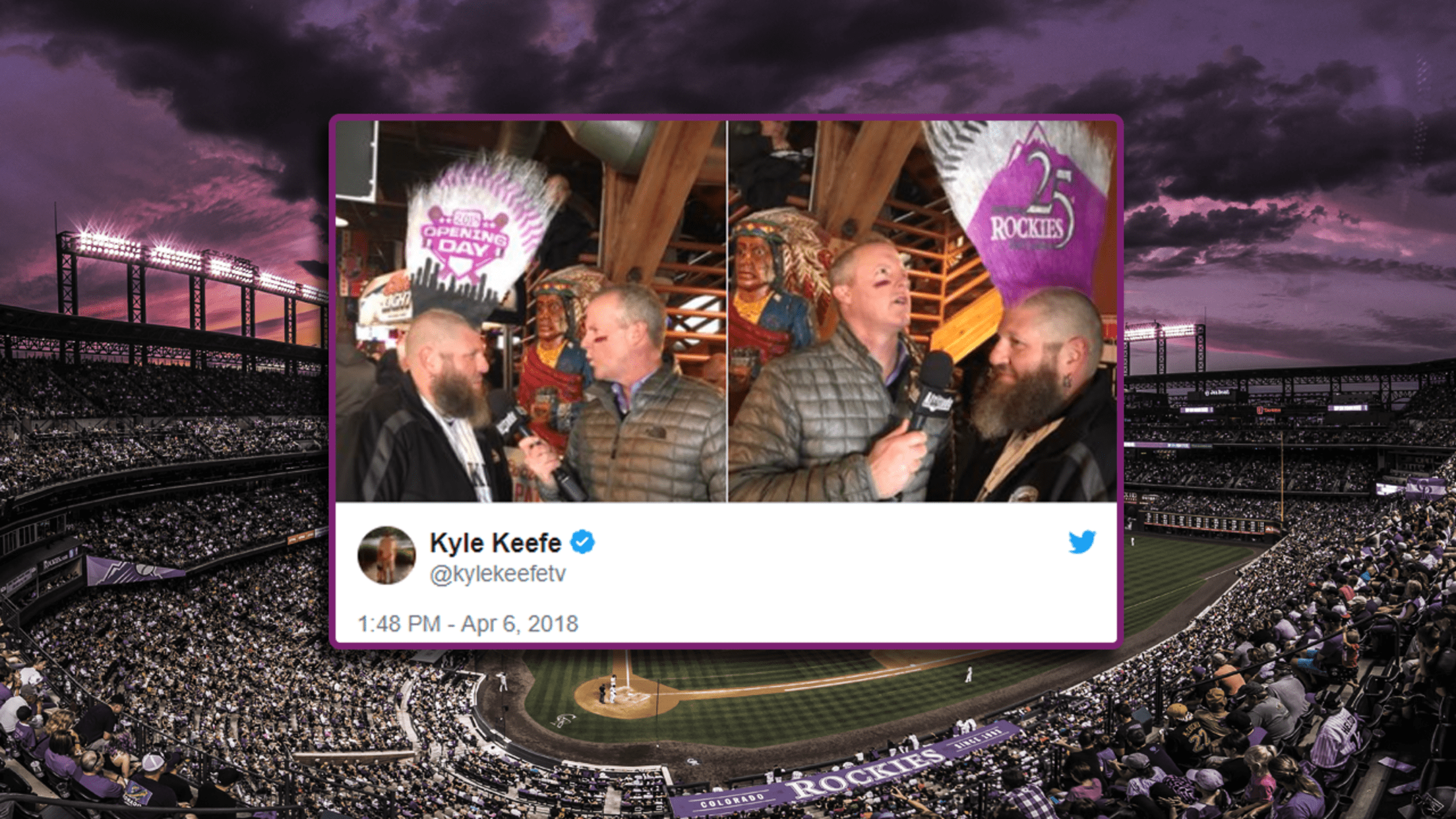 Joshua Pugh -- you may know him as Rockies Mohawk Guy -- is a die-hard Rockies fan with, as his name suggests, an incredible mohawk. Usually, he's using his hair to support his team, but he's been known to get festive with it, too.
Prior to Friday's Rockies home opener against the Braves, Rockies Mohawk Guy made an appearance and showed that his mohawk was more than ready to welcome the Rockies back to Coors Field:
April 6, 2018
It's not only the city of Denver and the surrounding mountains that are a mile high. Entering 2018, it looks like there's another peak in the Rocky Mountains, and it rests on the top of Rockies Mohawk Guy's head. Unfortunately, Pugh may have to wait a little longer than anticipated to cheer on the Rockies with his latest style as the home opener is in a weather delay.