Ronald Guzman broke out Kylian Mbappe's goal celebration after his first career grand slam
French forward Kylian Mbappe capped a magical month on Sunday, scoring another goal -- his fourth of the tournament -- in his country's 4-2 win over Croatia in the World Cup final. And as he does after every score, the 19-year-old punctuated it with a little lean: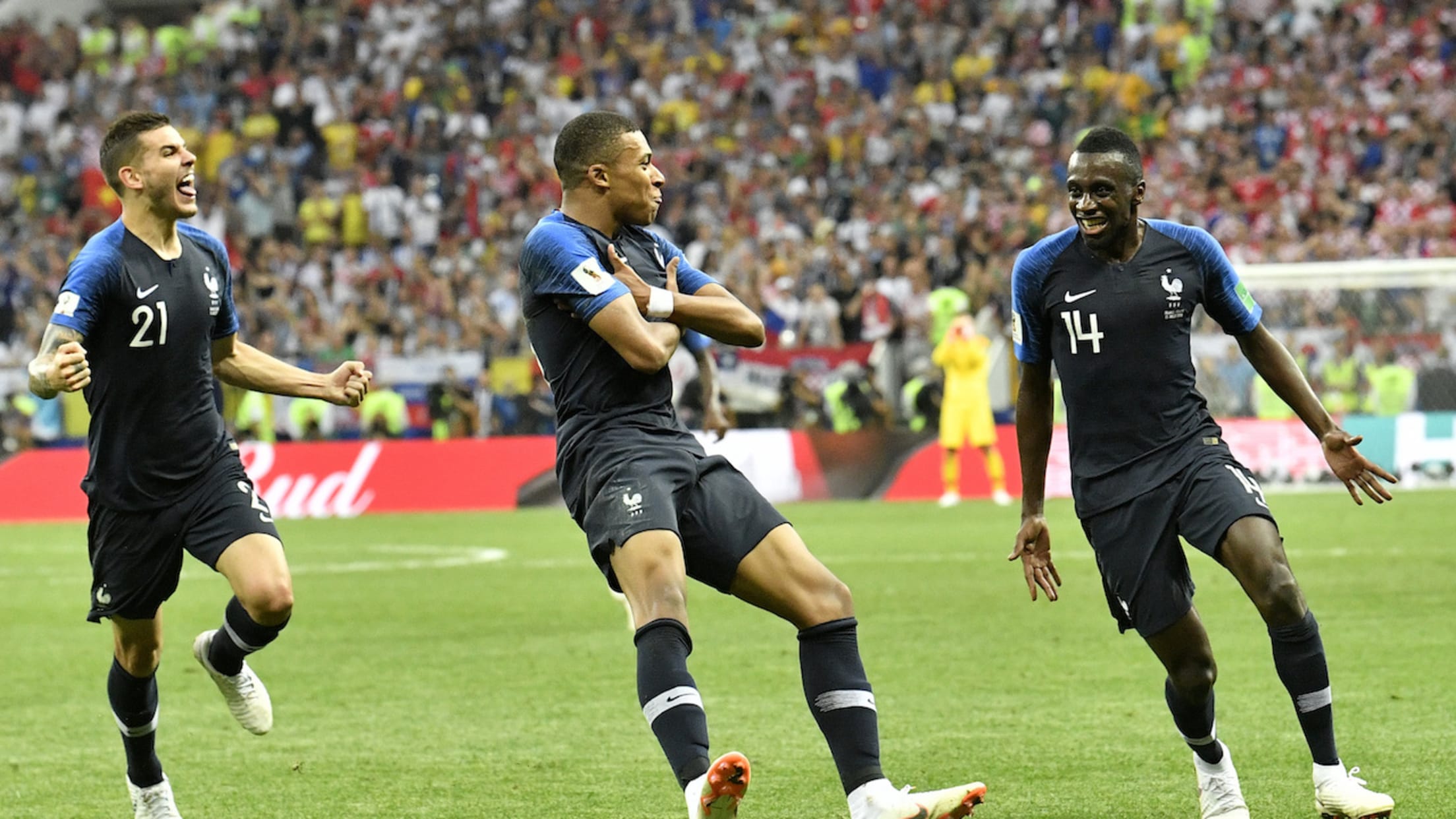 That move has become ubiquitous as Mbappe becomes one of the most famous soccer players in the world. So ubiquitous, in fact, that when Rangers first baseman Ronald Guzmán hit his first career grand slam against the Orioles on Sunday, he and Jurickson Profar busted it out after they crossed home plate:
Excellent technique.
Teams in this article:
Players in this article: