Roy Halladay was the best pitcher of his era and his first-ballot Hall of Fame election proves it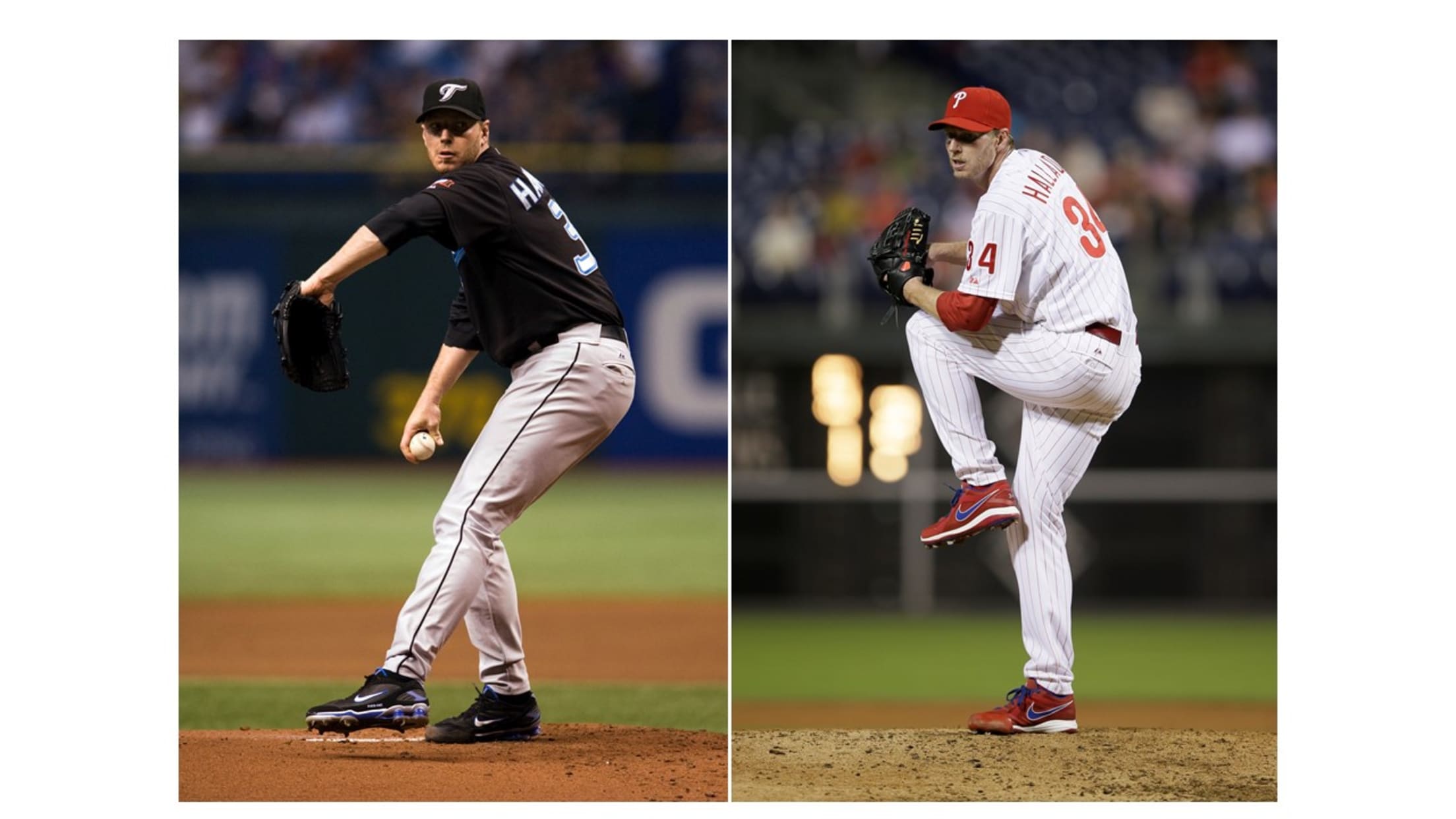 On Tuesday night, along with Mike Mussina, Mariano Rivera and Edgar Martinez, Roy Halladay was posthumously elected to the National Baseball Hall of Fame. Of the 329 Cooperstown residents, he's just the 56th to be voted in during his first year on the ballot.
It's honestly not a surprise. Throughout his 16-year career, but mostly for the span from 2002-11, there was nobody else you'd want on the mound with the game on the line. Look at all of this beautiful bold. During those years, Halladay led the league in wins (170), win percentage (.694), shutouts (18) and complete games (63). He also won two Cy Youngs and was consistently a top vote-getter for the award -- outlasting one-great-season-and-done guys like Chien-Ming Wang and outshining comparable peers like Johan Santana or Roy Oswalt or Cliff Lee.
To me, early on in my baseball-watching career, he was always the guy I'd see dominating in SportsCenter highlights the next morning. A giant Canadian folk hero, who I wasn't sure was real and for whom most batters wished the same. His second start of his career was a near no-hitter:
After having one of the worst seasons in baseball history in 2000 and being sent to the Minors, Halladay bounced back to form in 2001. Then he began the aforementioned run. The thing he seemed to do, and want to do more than anyone else, was to finish games. He led the league in innings pitched four times. He even went 10 frames during a win over the Tigers in '03 -- becoming just the fourth pitcher this century to do so.
AL East teams feverishly checked probable starter lists before heading north of the border -- hoping (Halladay, Roy) wouldn't be anywhere near the mound. Unfortunately, for the eventual World Series-winning Yankees, he was toeing the rubber during this masterful one-hit shutout back in 2009.
Halladay, of course, had one of his best seasons in 2010 with the Phillies. He pitched an 11-strikeout perfect game in May against the Marlins and tossed just the second playoff no-hitter in baseball history.
Down the stretch, in 13 appearances from late-July through September, Doc was unflappable. He went 11-2 with a 2.51 ERA, tallying 88 strikeouts and just 11 walks. He threw two complete games and went seven or more innings 11 times.
And now, after just a few months on the Hall of Fame ballot, his name will be listed among the best to ever put on a big league uniform.