Ryan Merritt sent Indians fans thank you notes for his wedding presents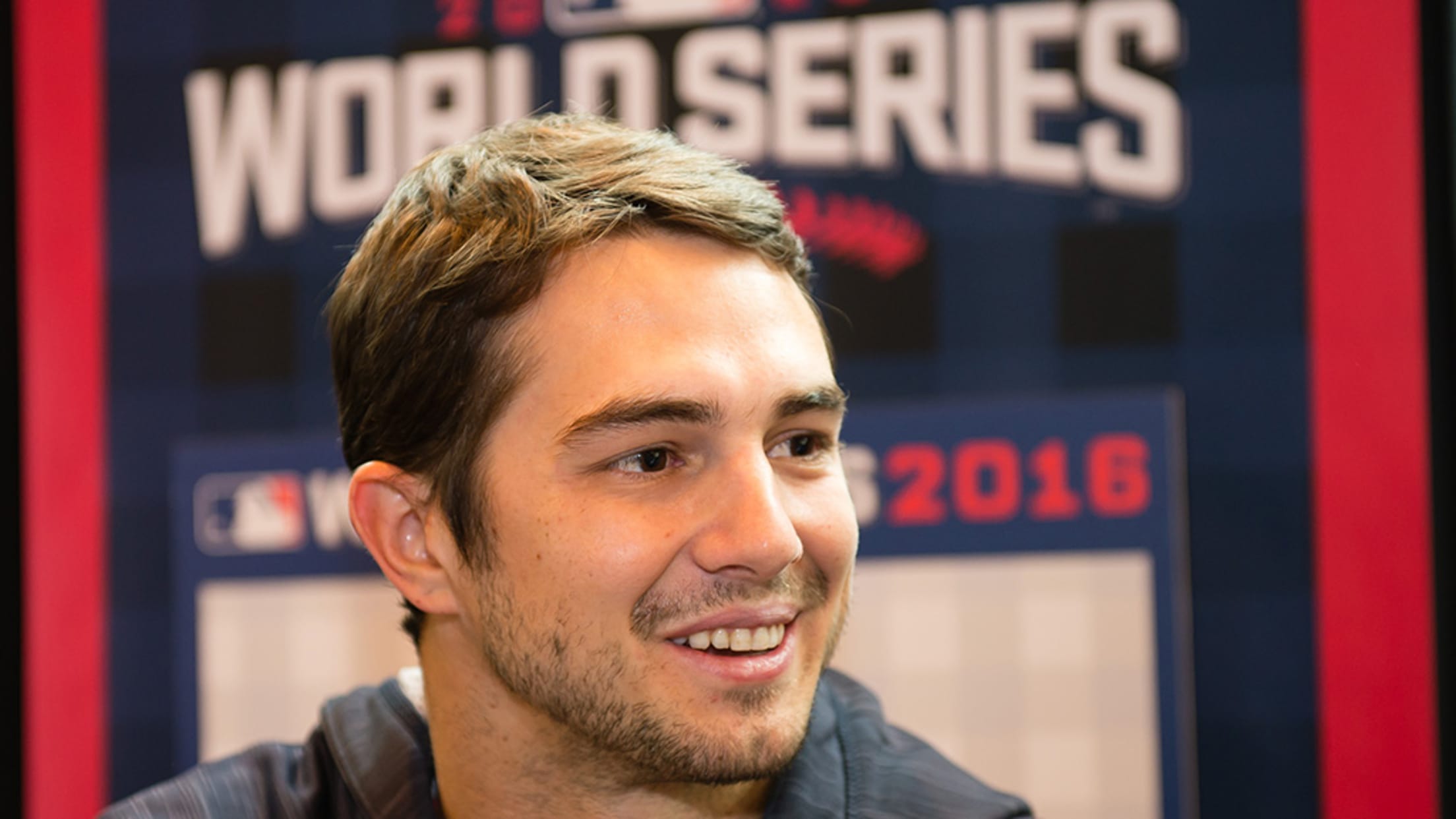 CLEVELAND, OH - OCTOBER 24: Ryan Merritt #54 of the Cleveland Indians during World Series Media Day at Progressive Field on October 24, 2016 in Cleveland, Ohio. (Photo by Jason Miller/Getty Images) (Jason Miller/Getty Images)
Ryan Merritt may have been the unlikeliest hero from the 2016 postseason, pitching the Indians into the World Series with his two-hit start in Game 5 of the ALCS. He may have cemented himself into Indians lore as a 24-year-old rookie. But still, when total strangers buy you dozen of gifts from your wedding registry, it's only polite to say thanks.
Great Saturday! We got a thank note from Ryan Merritt in the mail!! @Indians @CleveFan76 pic.twitter.com/Xq9tCF86YG

— Julia Kleppel (@JuliaKleppel) January 14, 2017
After the ALCS win, Indians fans found the wedding registry of Merritt and his fiancée Sarah Brushaber and thanked the pitcher for his performance by, well, pretty much clearing it out.
On Saturday afternoon, thank you notes from the couple showed up on Twitter:
Thank you Ryan Merritt and Sarah for the lovely thank you note. You guys are the best! @Indians (cc: @sportsyelling ) pic.twitter.com/I9bi1MjJka

— Rachel Lawrence (@rachieface76) January 14, 2017
Just got a thank you in the mail from when I sent Ryan Merritt kcups from his wedding registry. @Indians #tribe #ryanmerritt pic.twitter.com/7ghyeVtS7T

— Rob Cipra (@RobCipra) January 14, 2017
Clearly, Ryan and Sarah really appreciated those muffin tins.
Teams in this article:
Players in this article: