Sam Dyson's cat, Snuckles, is a total star with his own Instagram account and everything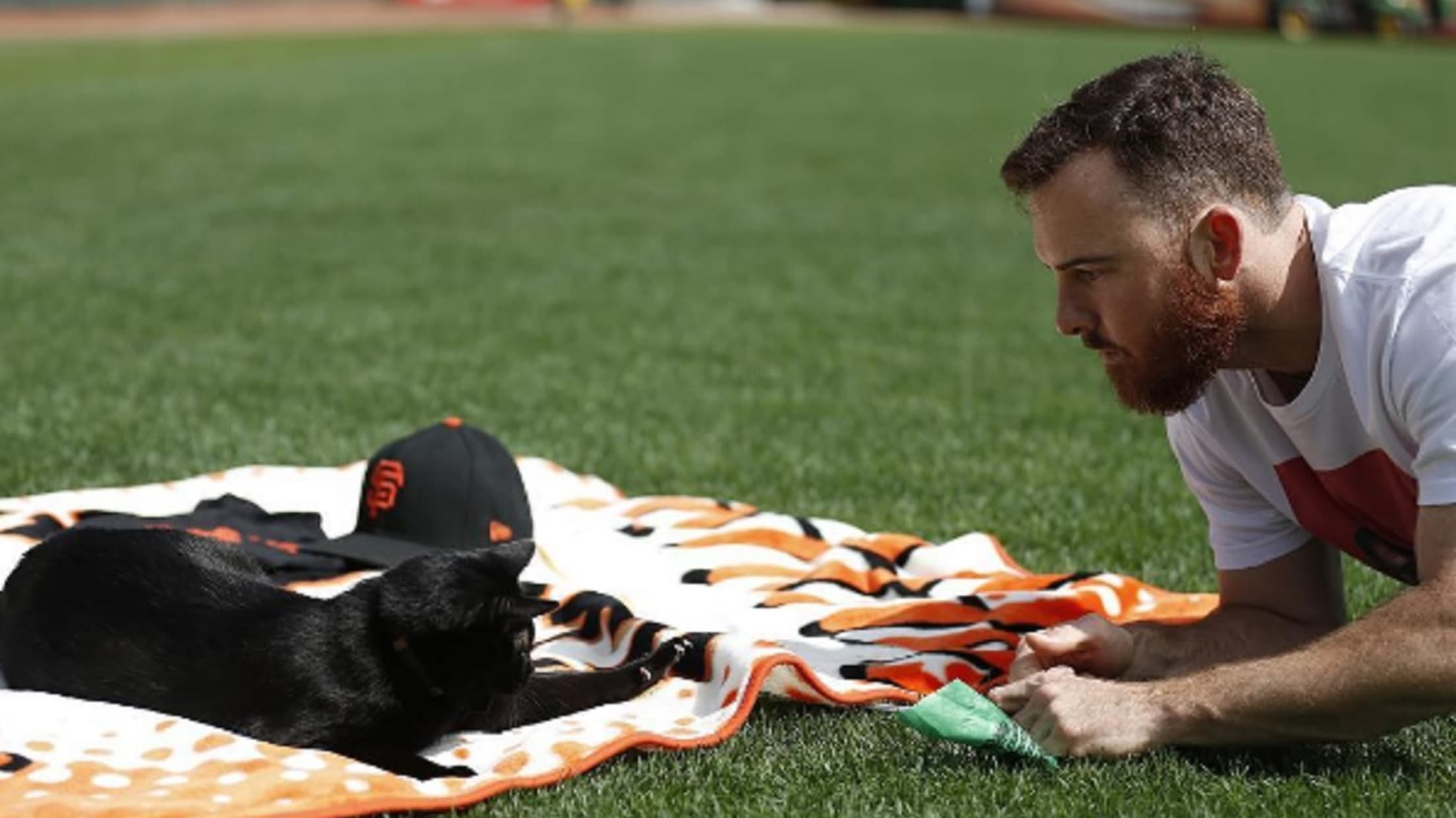 Dogs tend to get all the love -- and across MLB, that rings true as well. But, as folks who favor felines would be quick to ask, "What about the cats?"
Giants reliever Sam Dyson and his girlfriend, Alexis, are here to help tip the scales back over toward cat and dog parity, at least. Meet Snuckles, their adorable black cat who has his own Instagram account -- an account which posts glorious images like this, taken at what looks like an on-field photo-op for Snuckles and his parents on the outfield grass at AT&T Park:
Grass that Mr. Snuckles seemed quite content to lay around in all afternoon, thank you very much:
And since Snuckles is up for anything, here he is in a Rangers mini-jersey, worn to Globe Life Park for an encounter with the team's mascot, Captain:
Really, though. Just look at this dapper kitty:
What a purr-fect family, one that seves as the best Giants-related cat story since the Matt Duffy and Skeeter era.
Thanks to McCovey Chronicles for bringing Snuckles' story to the masses.
Teams in this article:
Players in this article: