Jake Brodt pulled off the Fernando Tatis special with two grand slams in one inning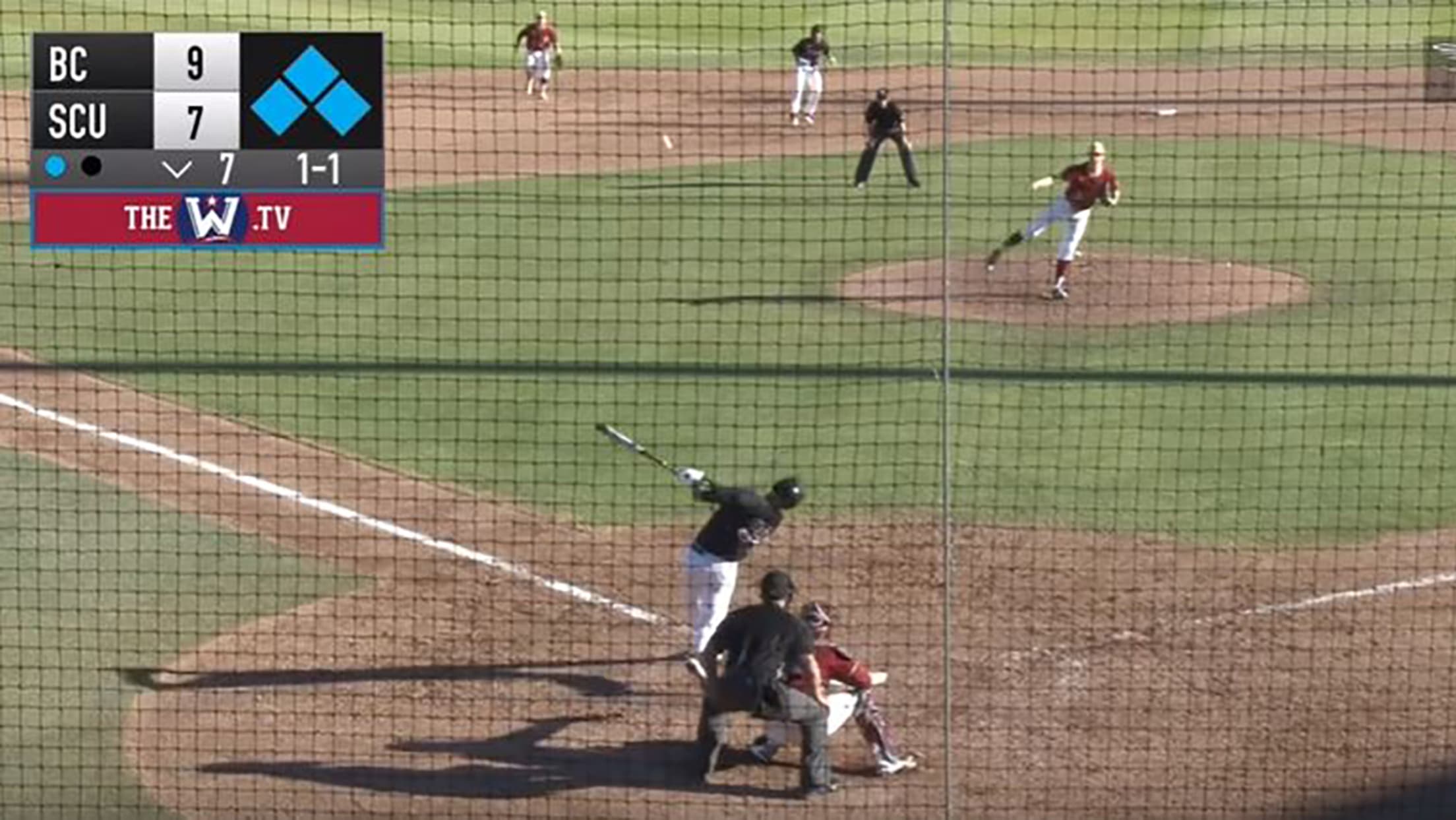 (Clair, Michael)
When the Cardinals' Fernando Tatis smashed two grand slams in one inning off the Dodgers' Chan Ho Park, he made Major League history. No one in big league history has ever pulled off the feat. (Also, how weird is it that Park was the pitcher for both of them?)
On college baseball's opening weekend, Santa Clara's Jake Brodt pulled off the rare feat -- though this time it was against two different pitchers. With Santa Clara trailing, 9-7, in the seventh inning, Brodt gave the Broncos the lead with a homer off Boston College's John Witkowski. When he stepped to the plate later in the inning, his smash against Mitch Bigras gave Santa Clara a 20-7 lead.
Yeah, that'll work:
"How often do you come up with that type of situation twice in an inning?" Brodt asked after the game. "I just tried to stay comfortable in the box and not try to do too much with it. I knew right off the bat when I hit it."
While two grand slams in an inning isn't an NCAA record, it's still incredibly rare. Brodt's two-salamis-in-a-single-inning game was only the seventh time it's been accomplished in Division I since the NCAA began keeping records in 1957. Louisiana Tech's T.J. Soto last did it in 2000.
Of course, Brodt didn't just hit two grand slams in a single inning: He drove in a run with a sacrifice fly and homered in the sixth to give him a three-dinger, 10-RBI day.