Scooter Gennett signed a baseball for his favorite teacher to match the one he signed at age 9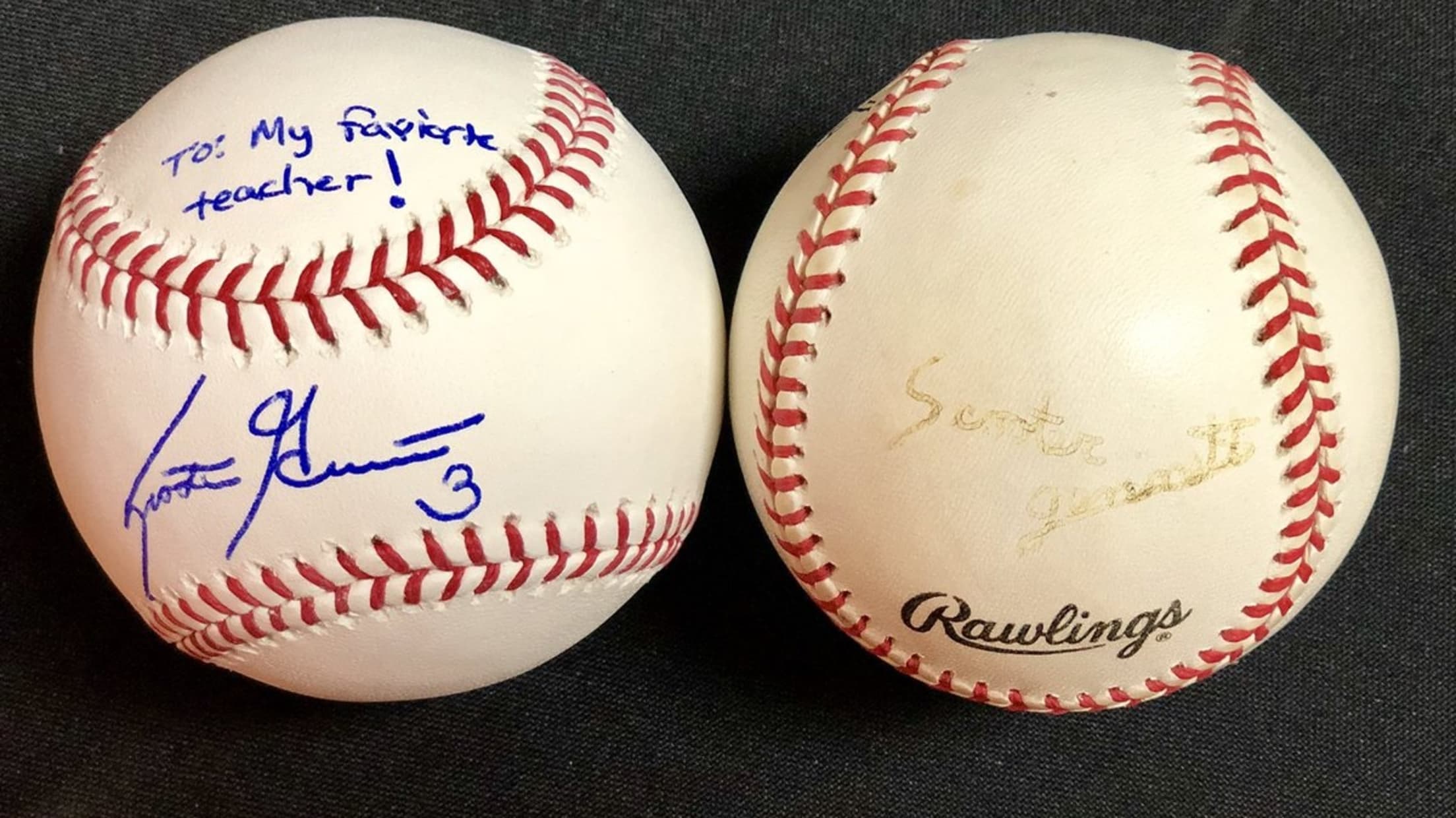 Scooter Gennett quickly became a Reds fan favorite in 2017 after making Major League history with four home runs in one game, but, even before that, he already had one factor working in his favor. Although he was drafted out of Sarasota High School in Florida, he actually grew up around the Cincinnati area in Lebanon.
Gennett's favorite teacher in elementary school was Sharon Snyder, and when he was nine, the already-baseball crazed Gennett gave Snyder a unique farewell gift at the end of the year -- a signed baseball that came with a prescient boast:
When @Sgennett2 finished 3rd grade, he gave his teacher Sharon Snyder this ball and told her to keep it because one day he'd be famous. ⚾️🖊 pic.twitter.com/FdEAMOYZgy

— Cincinnati Reds (@Reds) June 16, 2017
In June 2017, Gennett and Snyder were reunited when she visited him at Great American Ballpark shortly after his four-homer outburst and he thanked her for visiting by giving her some souvenirs from the game.
With the Reds off on Thursday, Gennett added to Snyder's collection again when he visited his hometown for Scooter Gennett Day. Now, Snyder has a signed baseball from 2018 to pair with the one he gave her in 1999:
.@Sgennett2 then and now. The ball on the right is one he signed in elementary school for his teacher, the one on the left is one he signed for her today. #reds pic.twitter.com/kx1r4ZGThj

— Shannon Ford (@Shannon__Ford) May 3, 2018
A perfect match.
Teams in this article:
Players in this article: