It's been seven years since Jim Edmonds retired, so let's revisit his heroics in the 2004 NLCS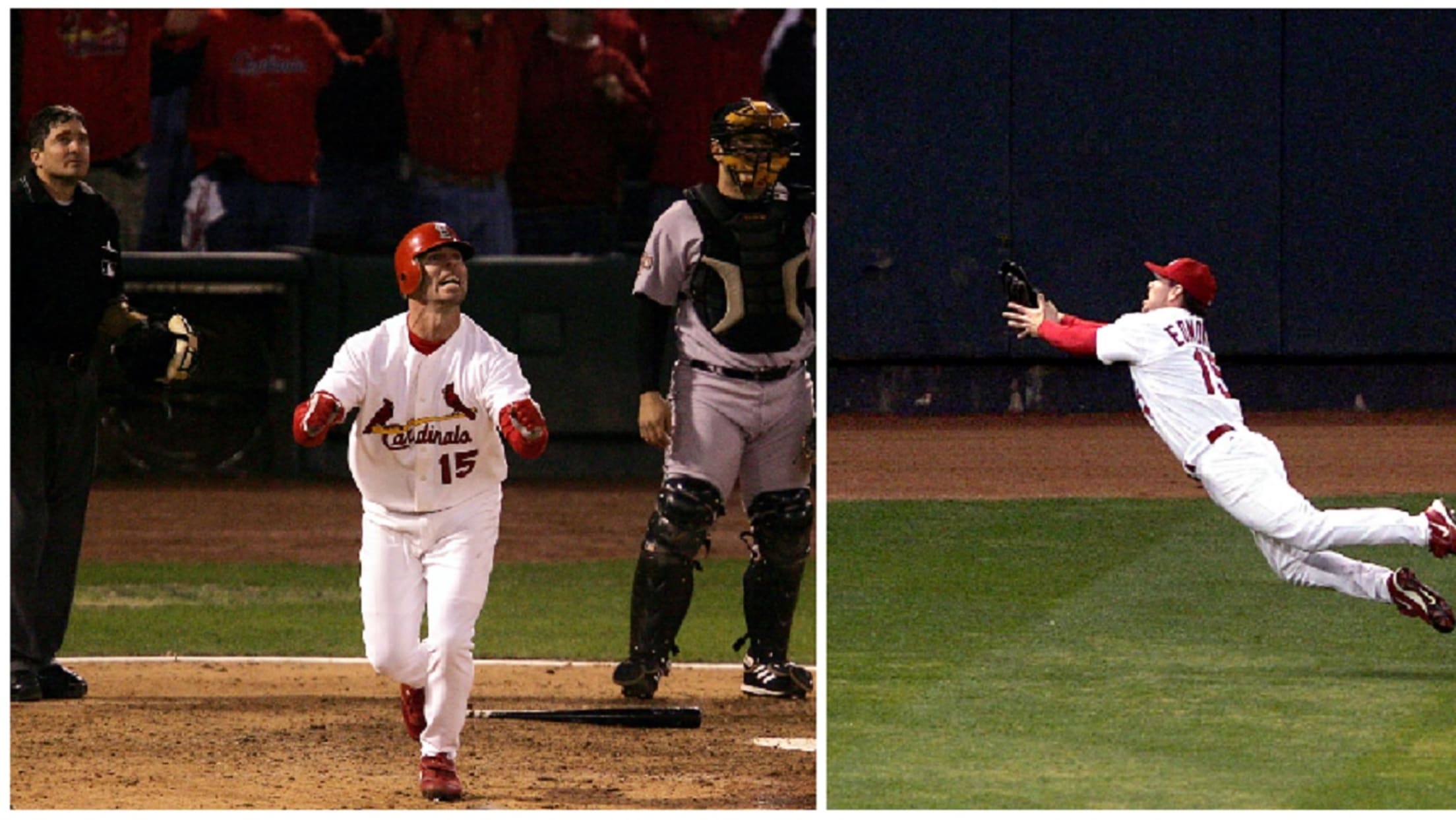 On Feb. 18, 2011, Jim Edmonds decided to hang up his cleats for the last time. The veteran outfielder, who had signed a Minor League deal with the Cardinals a week before, ultimately figured it was the right time to close the book on his playing career.
And what a career it was. From 1993 to 2010, Edmonds was a star in the outfield, doing things on defense as an eight-time Gold Glove Award winner that dropped jaws all around the league. You may recall this absurd display in Kansas City, when he was a member of the Angels:
Since it's been seven years since Edmonds retired as a Cardinal, it seems apt to point out a particularly dramatic moment in his lengthy career: His heroics in the 2004 NLCS, a wild series that saw St. Louis beat the Astros in seven games en route to a World Series matchup with the Red Sox.
In Game 6, the Cardinals found themselves down in the series, three games to two. With their backs against the wall at Busch Stadium, the game headed to extra innings ... where Edmonds ended it in emphatic fashion with a walk-off homer in the 12th inning:
That set the stage for Game 7 the following night, and Edmonds was up for the task yet again. You know those types of plays in which a player makes a stellar defensive play that "keeps his team in the game," so to speak? With the Astros already up, 1-0, in the second inning, they were mounting another rally when Brad Ausmus cracked a line drive toward the gap in left-center.
But there was that man again, doing what he did so well (and making it look so easy):
That sequence of a game-winning homer and a game-saving catch is pretty much Jim Edmonds' career in a nutshell. And it's one that came to an end seven years ago today.
The memories, though, remain active forever.