J.R. Smith took off his shirt to inspire an Indians rally (and it worked)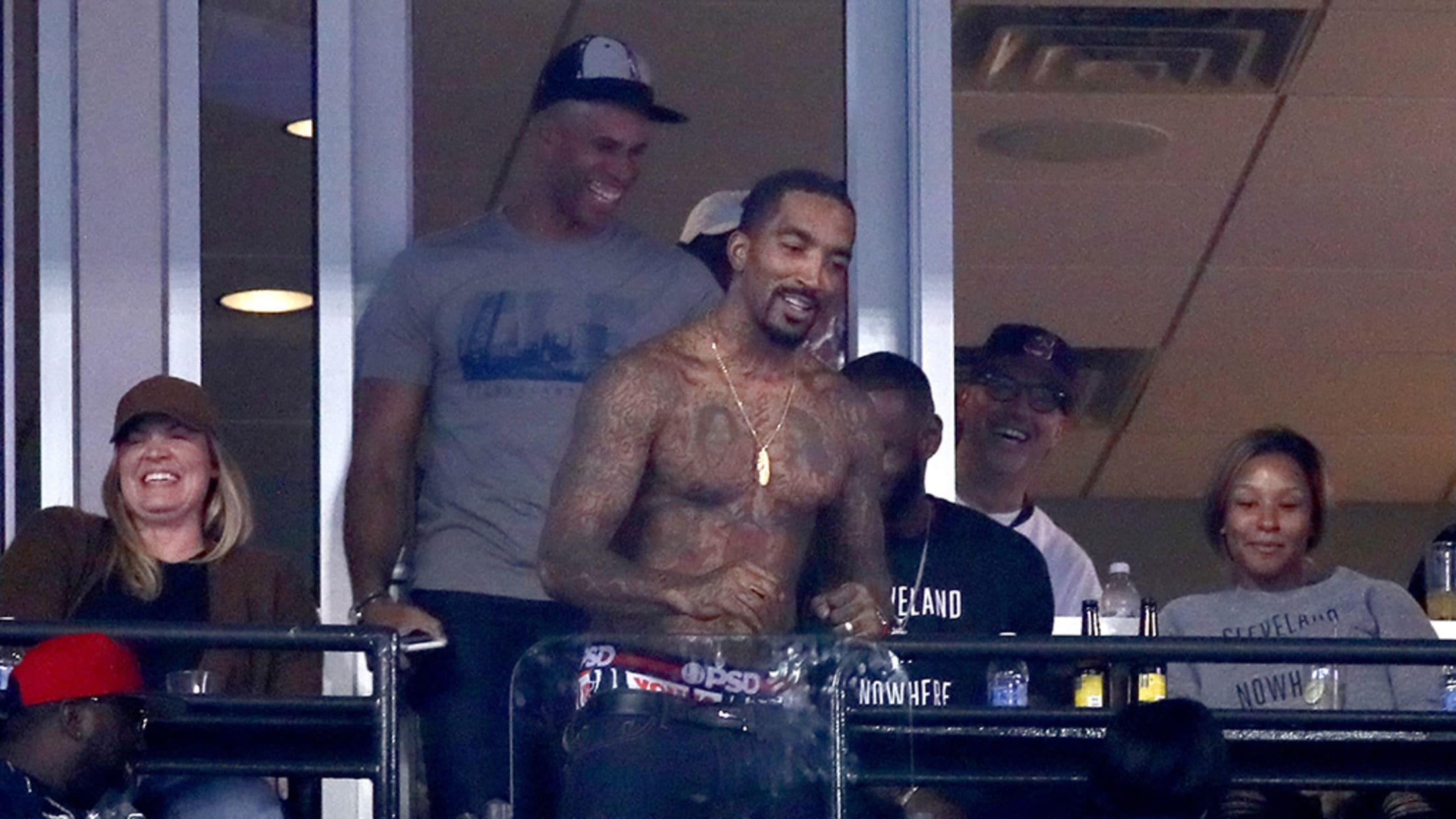 CLEVELAND, OH - NOVEMBER 02: J.R. Smith #5 of the Cleveland Cavaliers attends Game Seven of the 2016 World Series between the Chicago Cubs and the Cleveland Indians at Progressive Field on November 2, 2016 in Cleveland, Ohio. (Photo by Ezra Shaw/Getty Images) (Ezra Shaw/Getty Images)
Though they ultimately fell to the Cubs, 8-7, the Indians had a lot of baseball to play before Game 7's thrilling conclusion. Back in the seventh inning, trailing the Cubs by three runs, Indians fans were searching for a rally. They needed something to inspire a comeback. And then there, on the Progressive Field jumbotron, appeared before them the best hope they had:
Shirtless J.R. Smith.
J.R. lost his shirt again... pic.twitter.com/ZfaVSVruZJ

— Jordan Bastian (@MLBastian) November 3, 2016
An explanation: When the Cavaliers topped the Warriors in the NBA Finals back in June and won Cleveland its first major professional sports championship in more than 50 years, Smith celebrated by taking his shirt off and walking around bare-chested for what seemed like days. The shirtless J.R. came to embody the unbridled joy Cleveland fans felt after watching the Cavs' comeback victory.
Smith was at Progressive Field with other members of the Cavs and so, at the moment when Cleveland fans most needed something to believe in, Shirtless J.R. returned to them.
.@TheRealJRSmith just took his shirt off and a rally is probably imminent

— Cleveland Indians (@Indians) November 3, 2016
It took an inning, but the Indians did indeed rally -- Rajai Davis hit a two-out, two-run homer in the eighth inning to tie the game, 6-6, before the Cubs would prevail in extras.