Experience all the best sights and sounds from another Red Sox championship parade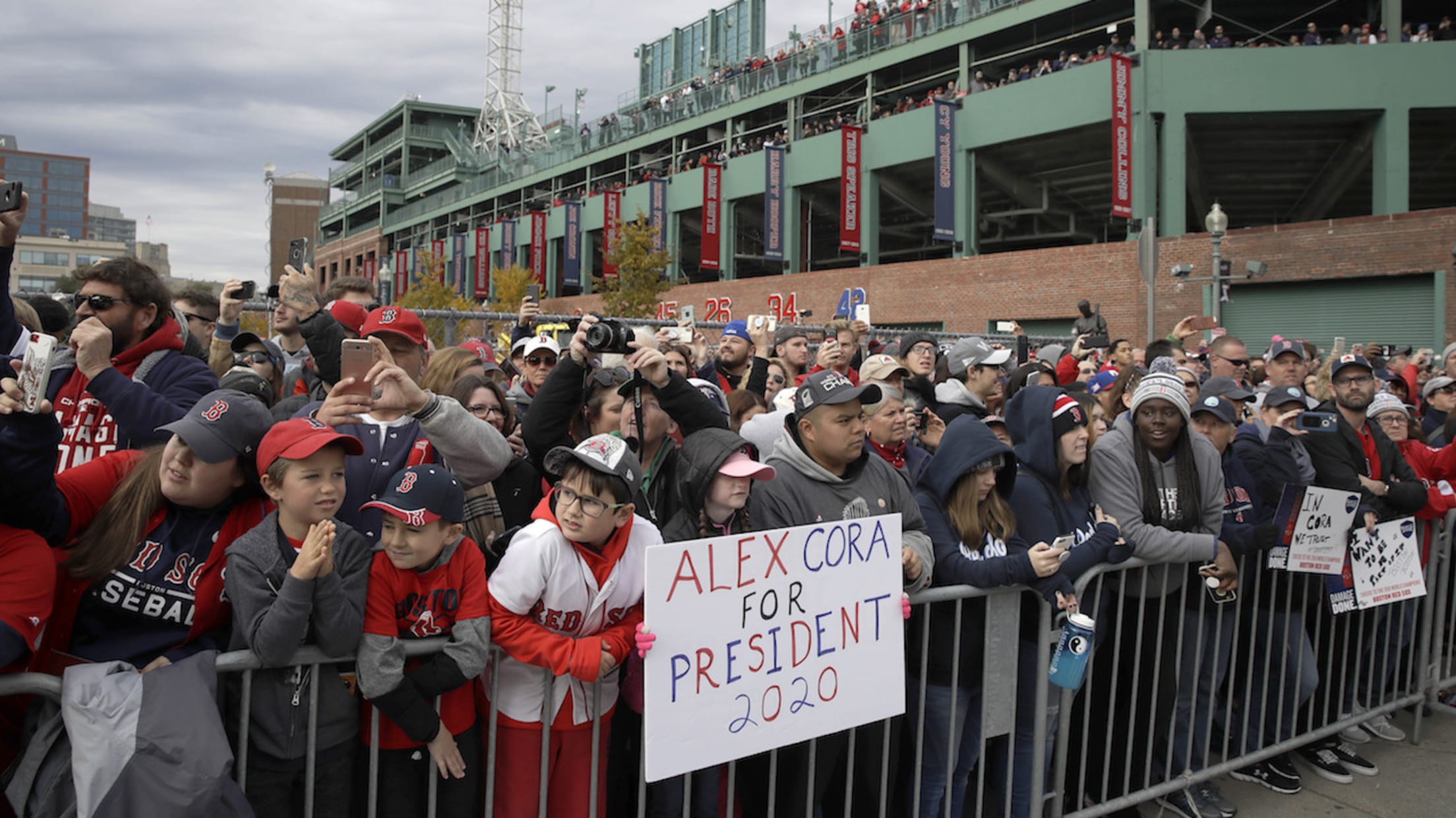 Boston Red Sox fans stand outside Fenway Park, waiting to watch the team's parade celebrating the World Series championship over the Los Angeles Dodgers, Wednesday, Oct. 31, 2018, in Boston. (AP Photo/Charles Krupa) (Charles Krupa/AP)
Three days after winning the 2018 World Series at Dodger Stadium, the Red Sox took things back to Boston for a day-long celebration -- and the team's fourth championship parade in the last 15 years.
The party started even before the duck boats got rolling, thanks to a morning rally inside Fenway Park. Seemingly every Boston luminary made an appearance -- from Mayor Marty Walsh:
To Big Papi himself:
Big Papi David Ortiz.. talking about how proud he is of this #RedSox team pic.twitter.com/KWYQXgpQTW

— WBZ | CBS Boston News (@wbz) October 31, 2018
To broadcaster Jerry Remy:
.@RedSox Announcer #JerryRemy says he's feeling Great!! #GoSox #WorldSeriesChampions @boston25 pic.twitter.com/KyFUTGjAEo

— Daniel Miller (@Daniel_Miller8) October 31, 2018
Of course, plenty of players and coaches got a chance to say some words, too. Alex Cora, for example, had some words for everyone who may have doubted his squad after they dropped ALDS Game 2 to the archrival Yankees:
Steve Pearce was serenaded with some very fitting "MVP" chants:
In the end, though, the best message came from Nathan Eovaldi's son:
Pitcher Nathan Eovaldi's son says it best, "GO RED SOX!" pic.twitter.com/7aJxYC11FE

— 7News Boston WHDH (@7News) October 31, 2018
From there, it was time for the parade. The duck boats were ready:
October 31, 2018
The fans were definitely ready:
Sweet Caroline breaks out at Government Center ahead of the #RedSox parade. #WBZ pic.twitter.com/4hoQvfcPrz

— Liam Martin (@LiamWBZ) October 31, 2018
Using the MBTA today? Prepare to be hype with thousands of #RedSox fans. Video courtesy @bryandrums23. #WorldSeries #DamageDone pic.twitter.com/xAg848nnbE

— masslivenews (@masslivenews) October 31, 2018
And if you think their singing was on point, wait until you see the signs: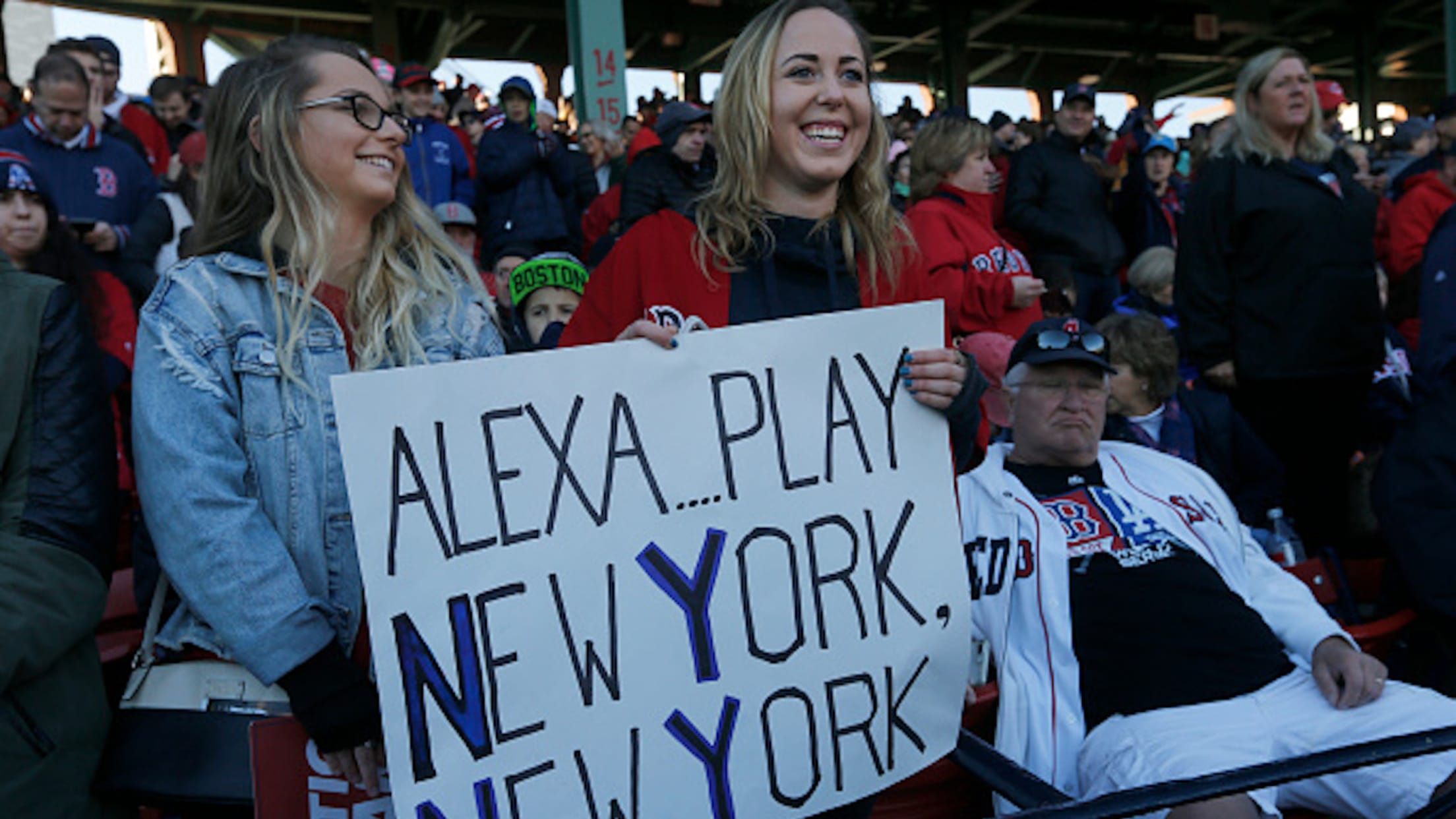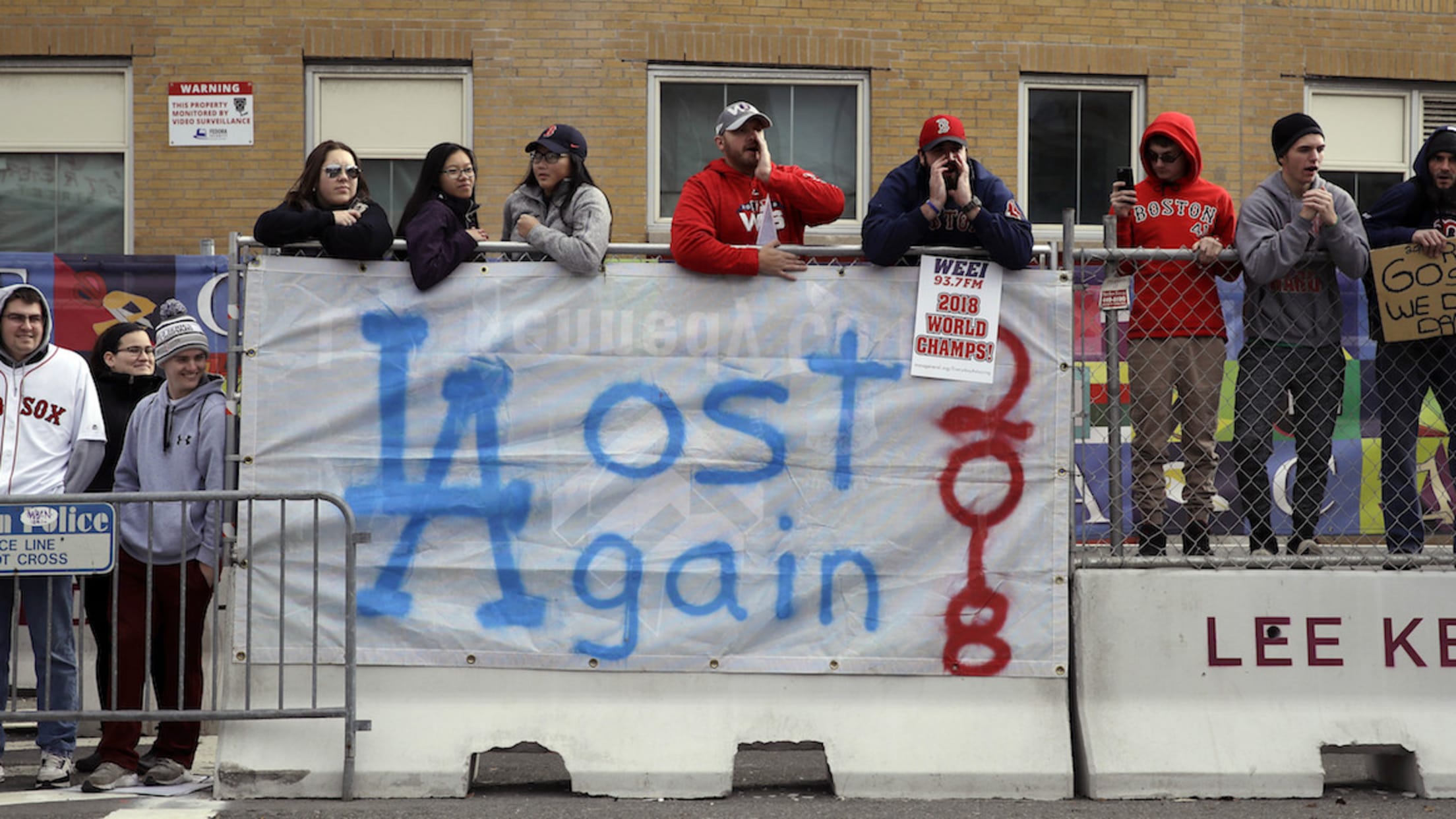 As were Griff Holt and his dad, Brock:
We're on the duck with our biggest star, Griff Holt! 🖐 pic.twitter.com/Z99ImhcJGi

— Red Sox (@RedSox) October 31, 2018
Downtown Boston was packed:
Hanginaround pic.twitter.com/LncFuz1r35

— Evan Drellich (@EvanDrellich) October 31, 2018
Chris Sale gave everybody a brief flashback to his fiery speech in the dugout during World Series Game 4:
Hey, it's Pedro!
Pedro Martinez holds World Series Trophy on a Duck Boat.

➡️@Amica @marshalls pic.twitter.com/5DeitIoCLd

— NBC Sports Boston (@NBCSBoston) October 31, 2018
Keep refreshing this post for more updates from a historic day in Beantown.