There's a Sister Mary Jo Sobieck bobblehead on the way, and you know you want one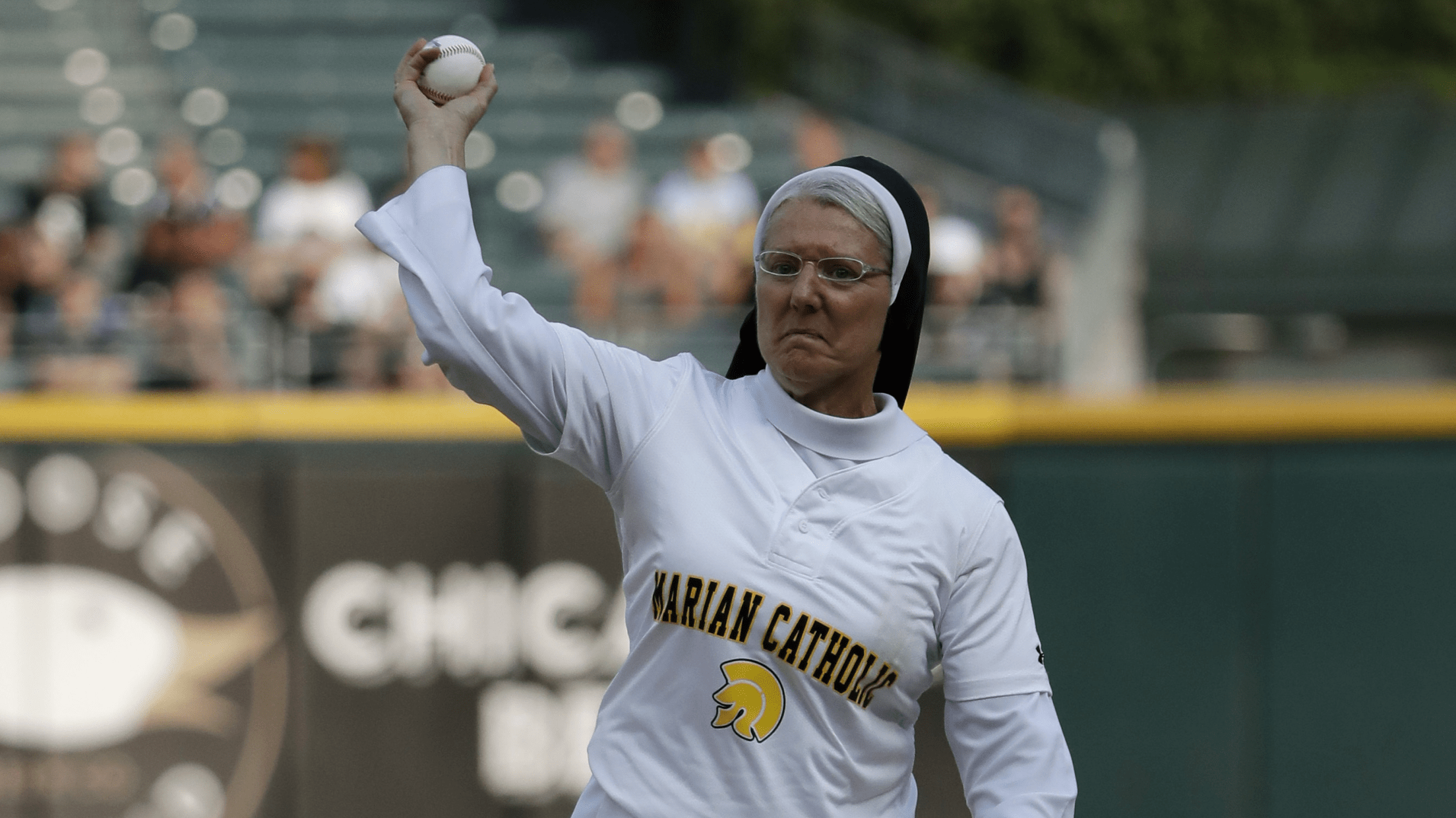 At one point during this past weekend of MLB action, all eyes were on Sister Mary Jo Sobieck. On Saturday, she took the mound at Guaranteed Rate Field for a ceremonial first pitch before the Royals-White Sox game, and delivered quite a show.
We're talking, bounce-off-the-bicep flair and a perfect strike thrown to Lucas Giolito:
Step aside, Sister Jean. pic.twitter.com/Mazk5IUoN3

— Cut4 (@Cut4) August 19, 2018
Because the internet can sometimes be used for good, the hype over Sister Mary Jo's inspirational first-pitch performance has led the National Bobblehead Hall of Fame to craft a miniature likeness of her that is available for pre-order right now:
It's official! Sister Mary Jo Sobieck is getting her own bobblehead! Thanks to the National Bobblehead Hall of Fame, you can pre-order yours today! $5 from every Sister Mary Jo Bobblehead sold goes back to Marian Catholic! #GoSrMoJo https://t.co/vF92j2eZ3T pic.twitter.com/xCm6Z1ETTf

— Marian Catholic (@Marian_Catholic) August 20, 2018
That's just excellent, isn't it? Feel free to grab one if, like us, her pitching debut moved you in a way that can only be properly commemorated with a bobblehead that can reside on your desk for years to come.