Here are the players to watch at this week's World Baseball Classic qualifiers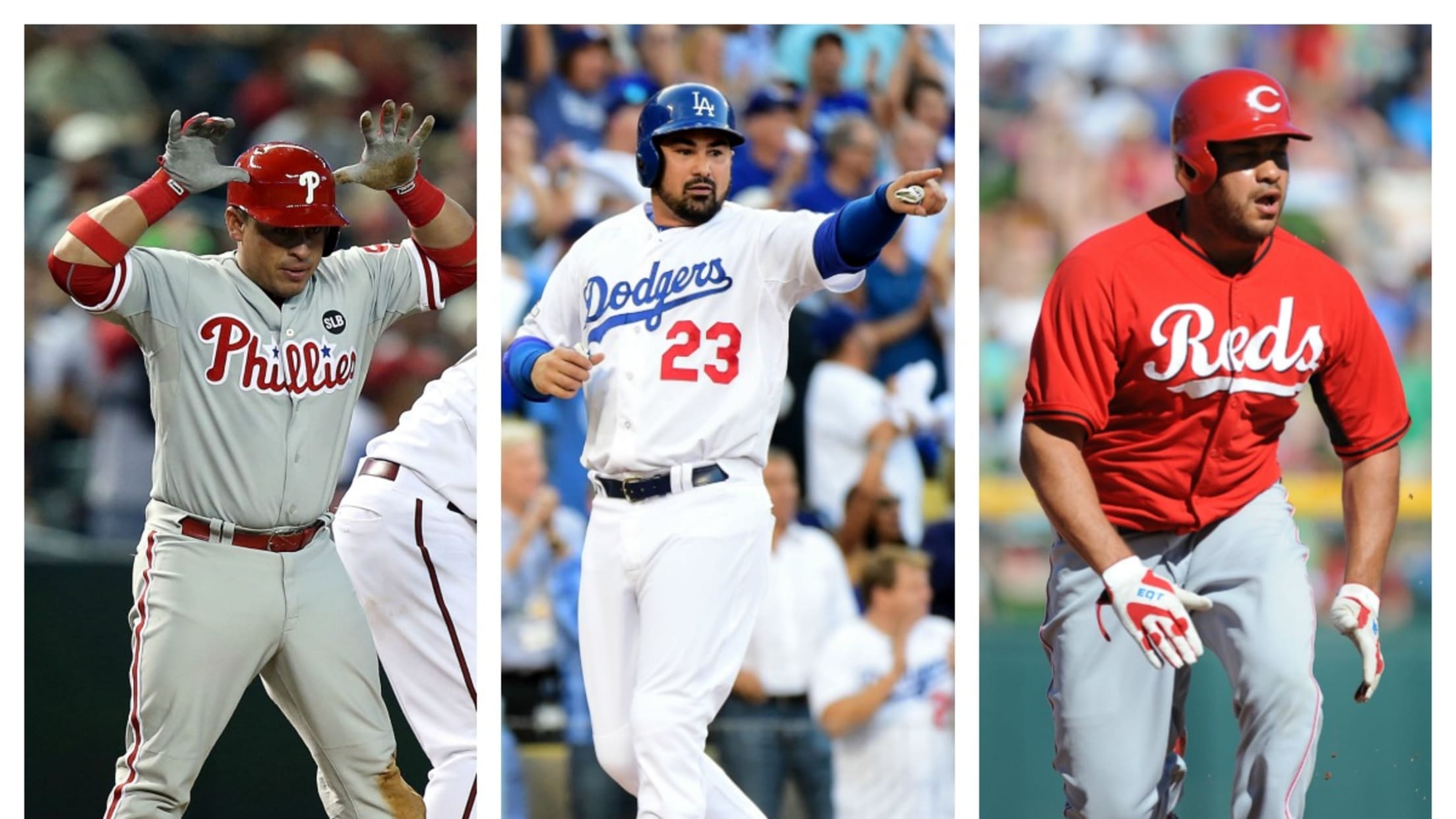 While Spring Training games help you pass the time until Opening Day, this week also features players putting national pride on the line at the World Baseball Classic qualifiers. After Australia defeated South Africa to win Qualifier 1 and book itself a trip to next year's Classic, two qualifying groups kick off starting at 2 pm ET on Thursday when Colombia takes on Spain in Panama City.
Not only are these games that count, but with every game streaming on MLB.com and WorldBaseballClassic.com, there are plenty of interesting players you'll want to tune in to catch. Here are six of the best:
The Mexican team has more depth than almost any other team, with a number of affiliated players filling its roster. That includes left-handed reliever Oliver Perez, first baseman Efren Navarro and Sebastian Elizalde, a powerful-hitting catcher in the Reds system. But the main attraction is the Dodgers' first baseman who has hit .292 and averaged 28 home runs and 103 RBIs since 2006. Facing pitching talent below the typical NL West level, Gonzalez could almost single-handedly get Mexico through the qualifier.
While Mexico is favorited to win its qualifying group, Panama's favorited in the other. Retired slugger Carlos Lee takes over as manager with Ruiz returning to squat behind the plate. Though the 37-year-old Chooch is coming off a down year will be backing up Cameron Rupp in 2016, Phillies fans should still be excited to watch their fan favorite.
Of course, fans may also want to get a peek at Javier Guerra, the Padres' No. 2 prospect, who was acquired from the Red Sox this offseason in the Craig Kimbrel trade.
The Reds' first-round pick in 2014 may not have blown through the Minor Leagues as fast as fellow first-rounders Kyle Schwarber or Michel Conforto, but Blandino is still ranked as the 8th-best prospect in the Reds system. The second baseman's bat carried him to his first taste of Double-A last season and should be enough to take him to the Major Leagues. Whether he can provide enough offense to help Nicaragua qualify for its first classic will be another question.
After two brief stays with the Reds in 2013 and '14, Lutz missed most of last season with Tommy John surgery. Following a torrid spell in the Australian Baseball League, leading the Brisbane Bandits to their first Claxton Shield (the league's championship), and winning the Championship Series MVP Award along the way, Lutz signed a new Minor League deal with the Reds. Will his magical mustache be enough to lead the growing German side to their first Classic after the team lost in a qualifier final against Canada in 2013?
Oh, and don't be surprised if you see Lutz pop up twice on the lineup card. Donald's older brother Sascha is also on the team.
Though Herrera has yet to impress in two brief callups with the Mets, hitting just .215/.308/.383 in 169 PA after being acquired by the Pirates, there are two important things to remember: one, he turned 22 just two weeks ago and two, he's crushed the ball in the Minor Leagues. Last year Herrera hit .327/.382/.511 with 11 home runs at Triple-A. The team's second baseman of the future may not have picked up a big league home run yet, he did manage to hit one of the inside-the-park variety this spring:
Also of note for the Colombian team is outfielder Harold Ramirez, Pittsburgh's No. 6 prospect.
Another Mets middle infield prospect here. While Herrera is known for his bat, Guillorme is all about the glove. Though he's gone 852 at-bats in the Minor Leagues without a home run, his defensive chops at shortstop are smoother than the finest of silks. It's enough that Guillorme is not only the 15th-best prospect in the Mets' system, with a future Major League job nearly guaranteed based on his Rey Ordonez-like glove alone, but he also won the South Atlantic League's MVP Award in 2015.
Just watch him field endless ground balls in a video that he himself may have uploaded:
Though France and Czech Republic's teams can't boast the same kind of household names or prospect pedigree, and will have a hard time registering their first victory in WBC qualifying history, don't be surprised if you see a couple recognizable faces. France is managed by the former flame-throwing, goggle-wearing closer Eric Gagne, while the Red Sox's legendary dirty-uniformed Trot Nixon will serve as a bench coach for the Czech Republic's team. You'll also find Eric Sogard's brother, Alex, who will be appearing with the Czech Republic after being out of baseball in 2015.