Watch the crowd go wild after the Softbank Hawks won the Japan Series with a 'sayonara single'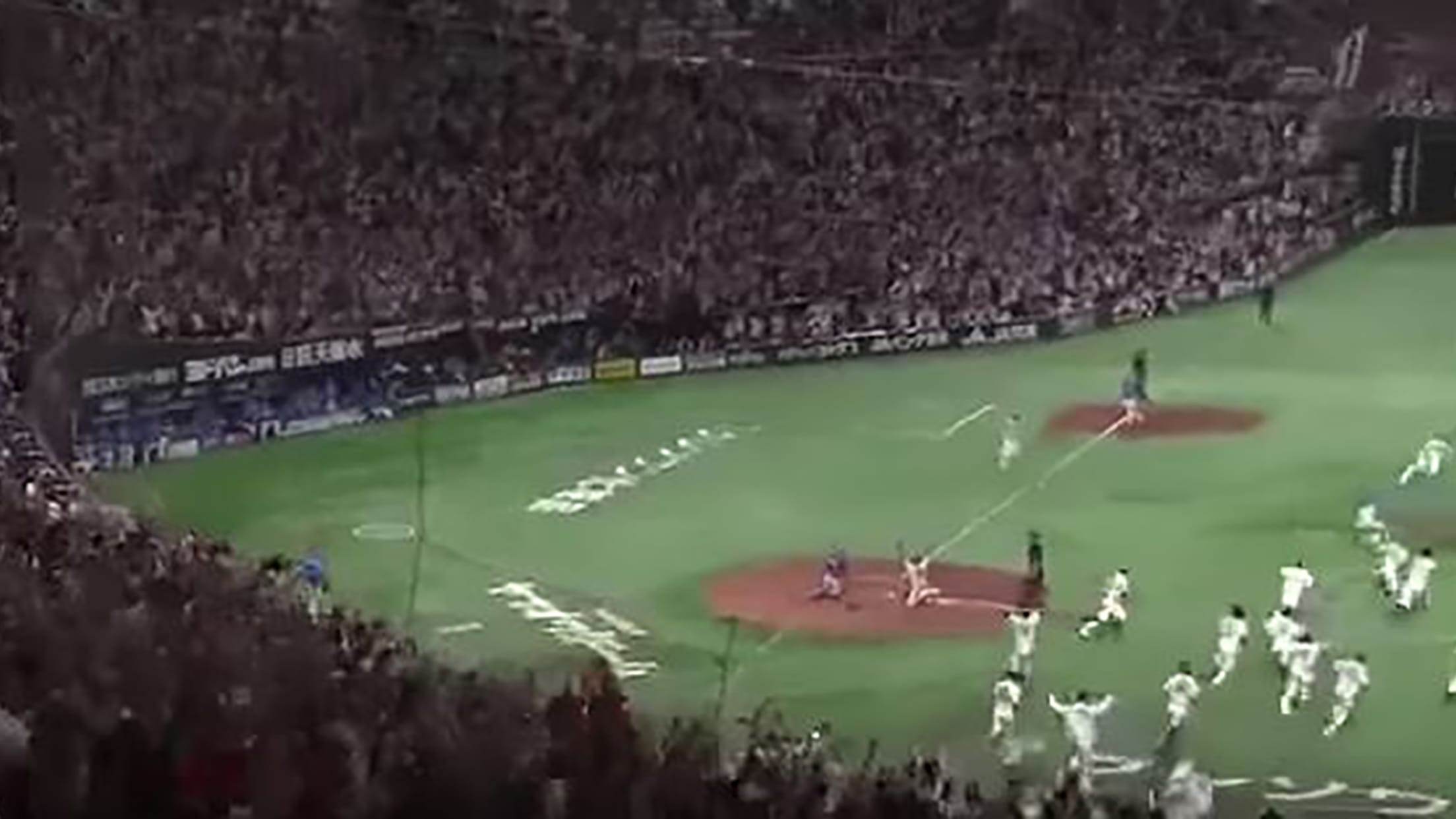 (Clair, Michael)
It's the saddest time of the year, as the baseball season ends all around the world. While the Astros were celebrating their World Series win with a parade on Friday, the NPB's Softbank Hawks wrapped up their third Japan Series championship in the last four years with a 4-3 win over the DeNA BayStars.
With the scored tied at 3 in the bottom of the 11th, the Hawks's had two on and two out when Keizo Kawashima laced Tomoya Mikami's offering through the right side of the infield. Unfortunately for the BayStars, right fielder Takayuki Kajitani's throw was off the mark and Akira Nakamura was able to come home to score on the walk-off hit, or, as the Japan Times called it, a "sayonara single."
If you're wondering what the atmosphere was like in the stands for just the fourth sayonara hit in Japan Series history, you're in luck. It was electric:
DeNA 3− 4× ソフトバンク

川島慶三サヨナラタイムリー!

ホークス優勝!!!
日本一!!!#日本シリーズ #ホークス優勝 pic.twitter.com/TqxDjEDDkf

— Tomoki Yoshiura (@_SoftBank_HAWKS) November 4, 2017
I'm not entirely sure what is going on here, but the excitement appears to have maybe killed a mascot:
There are a few players that MLB fans may be aware of that had a hand in the Hawks' win, including Alfredo Despaigne, the Cuban slugger that starred at this Spring's World Baseball Classic, and former MLB reliever Dennis Sarfate. After setting the NPB-record with 54 saves in the regular season, he pitched three shutout innings to finish off the game.
Sadly, while Munenori Kawasaki was on the Hawks, he didn't appear in the clinching game. But, as this video from last month shows, he still has plenty of moves -- moves we assume he showed off wherever the team went to celebrate.