Aerial footage captured someone playing Mario Kart on the Kauffman Stadium video board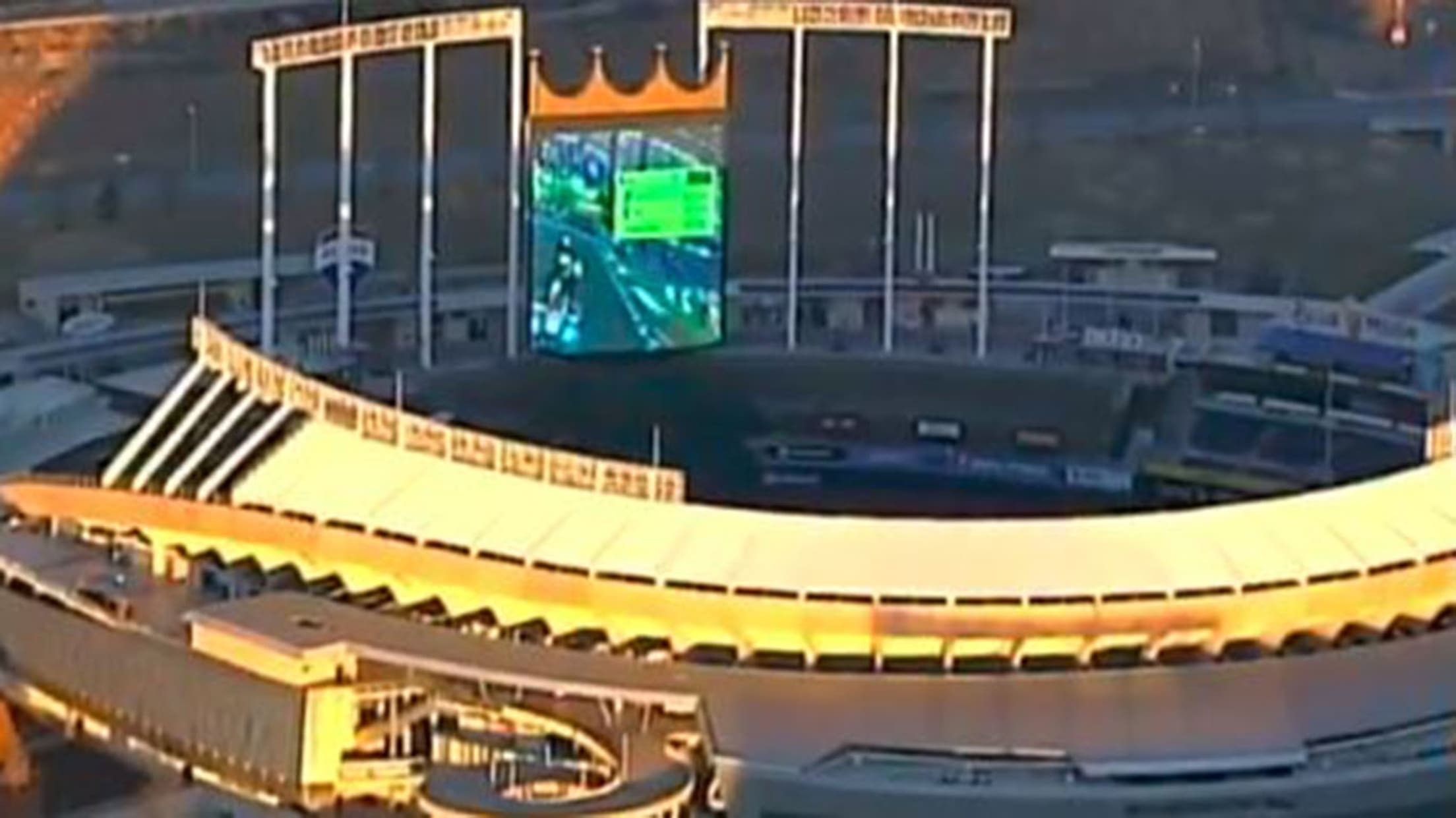 (Chesterton, Eric)
Based on the number of intense workout videos players post on social media, we know that, although the offseason may be a break from the baseball season, it is not a break in any true sense. You see, they have to get ready for the upcoming season.
But not everyone has it as busy in the offseason. Aerial footage of Kauffman Stadium on Tuesday showed that someone in there was enjoying a relaxing offseason game of Mario Kart ... on the biggest screen in the house:
we sent our helicopter out to get aerials of Arrowhead Stadium and on its way there it noticed a game of Mario Kart had broken out on the Crown Vision board at Kauffman Stadium?? 😂 pic.twitter.com/rOy0icieVi

— TOM MARTIN (@LetItFlyTom) January 8, 2019
With Mario Kart legend Jose Ramirez in Cleveland, it looks like the AL Central has a good case as the best division in baseball in terms of Mario Kart skills. Maybe the Royals should invite Ramirez over to check out their setup.