Steven Souza Jr. popped a Red Sox balloon, and Boston fans were not having it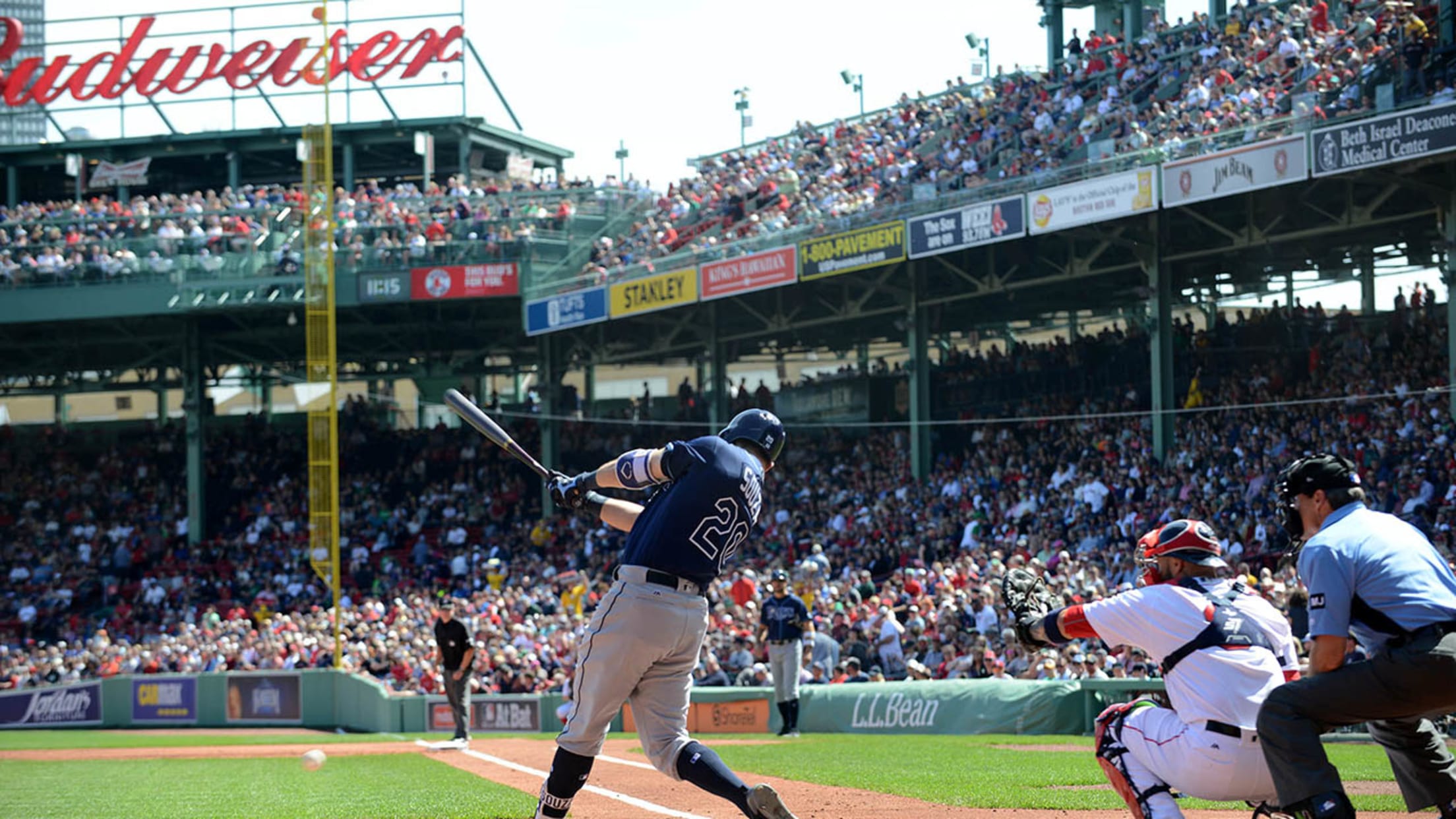 BOSTON, MA - APRIL 17: Steven Souza Jr., #20 of the Tampa Bay Rays swings at a pitch in the first inning against the Boston Red Sox at Fenway Park on April 17, 2017 in Boston, Massachusetts. (Photo by Darren McCollester/Getty Images) (Darren McCollester/Getty Images)
Marathon Monday, aka Patriots' Day, is a citywide holiday in Boston. This year, 37,318 Bostonians chose to spend their morning at Fenway Park, watching the Red Sox take on the Rays. The home team won, 4-3, but that didn't stop some fans from getting a bit annoyed with Steven Souza Jr.
During the eighth inning, a balloon with a Sox logo on it escaped onto the field, and he popped it. Let's just say people were ... not happy with him, and they expressed their displeasure vocally.
"Just some good Boston fans having a good time," said the Tampa Bay outfielder, in response to the heckling.
Some players might get a little sad if fans started chanting at them to go home. But not Souza.
"I was just kind of dancing to the chant, having some fun out there, smiling. Just trying to have fun at the game. They were just mad that I popped a balloon and they were giving me a hard time," he said.
Give Souza lemons, and he'll make lemonade. That dances. Or something.
Additional reporting by Craig Forde.
Teams in this article:
Players in this article: