Brooklyn Nets guard Spencer Dinwiddie wore shoes honoring Dodgers legend Jackie Robinson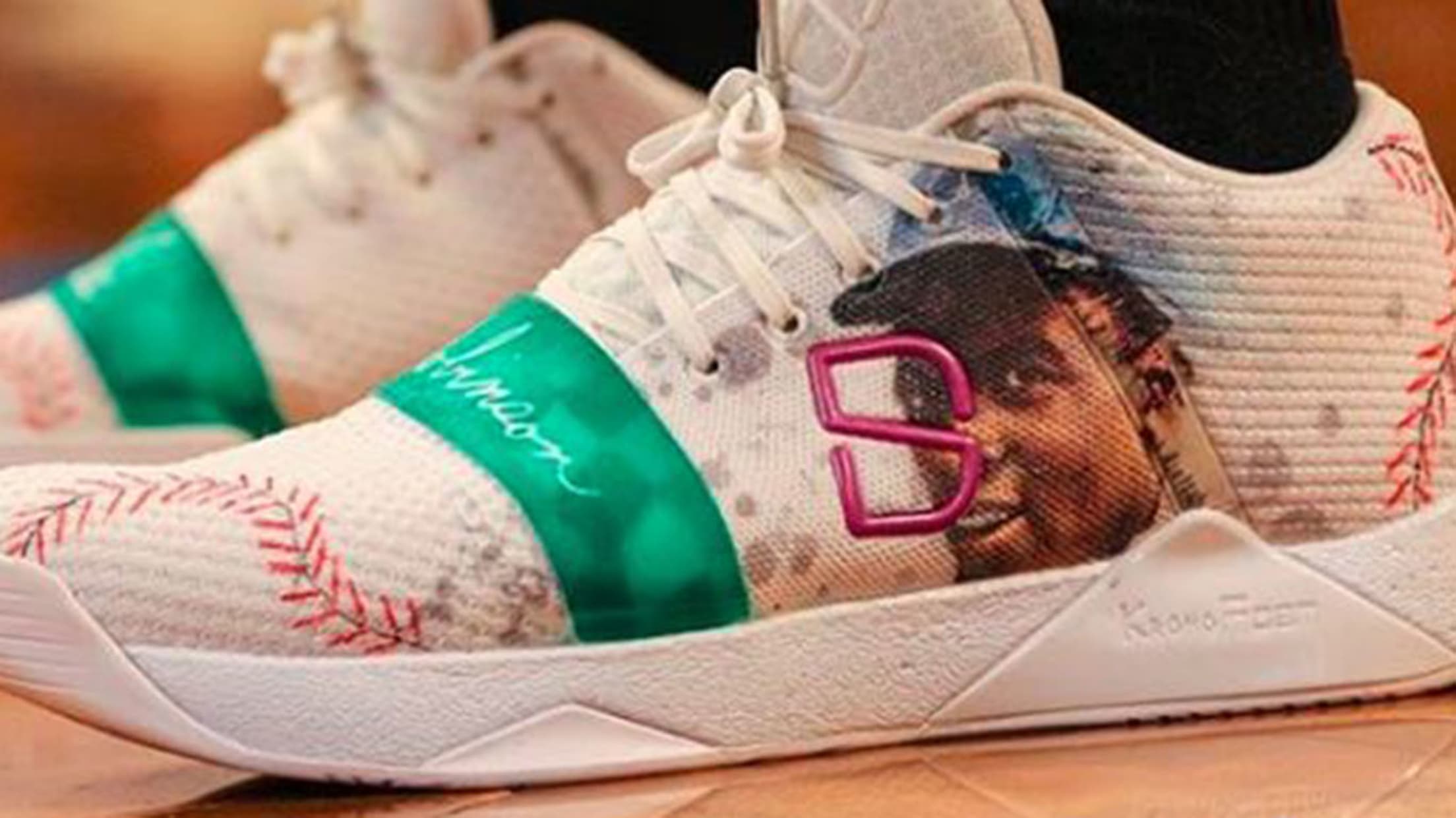 (Chesterton, Eric)
Brooklyn Nets guard Spencer Dinwiddie has worn a different pair of shoes for each game so far in the 2018-19 NBA season. On the road, he has tried to wear shoes that pay tribute to the history of the city he's visiting, honoring Rosa Parks in Detroit and Dr. J in Philadelphia.
For home games he wears whatever he wants. For Wednesday's game against the Atlanta Hawks, Dinwiddie's shoes featured Jackie Robinson, who broke baseball's color barrier with the Brooklyn Dodgers in 1947:
From the baseball-seam pattern to the iconic image of Robinson's cap flying off while stealing home, these shoes are a perfect link to a Brooklyn legend from the Nets' rising star.
Are they the reason Dinwiddie's Nets beat the Hawks on Wednesday? Probably not, but they certainly didn't hurt the effort either.