Remember: Back in 2014, Sports Illustrated said the Astros would win the 2017 World Series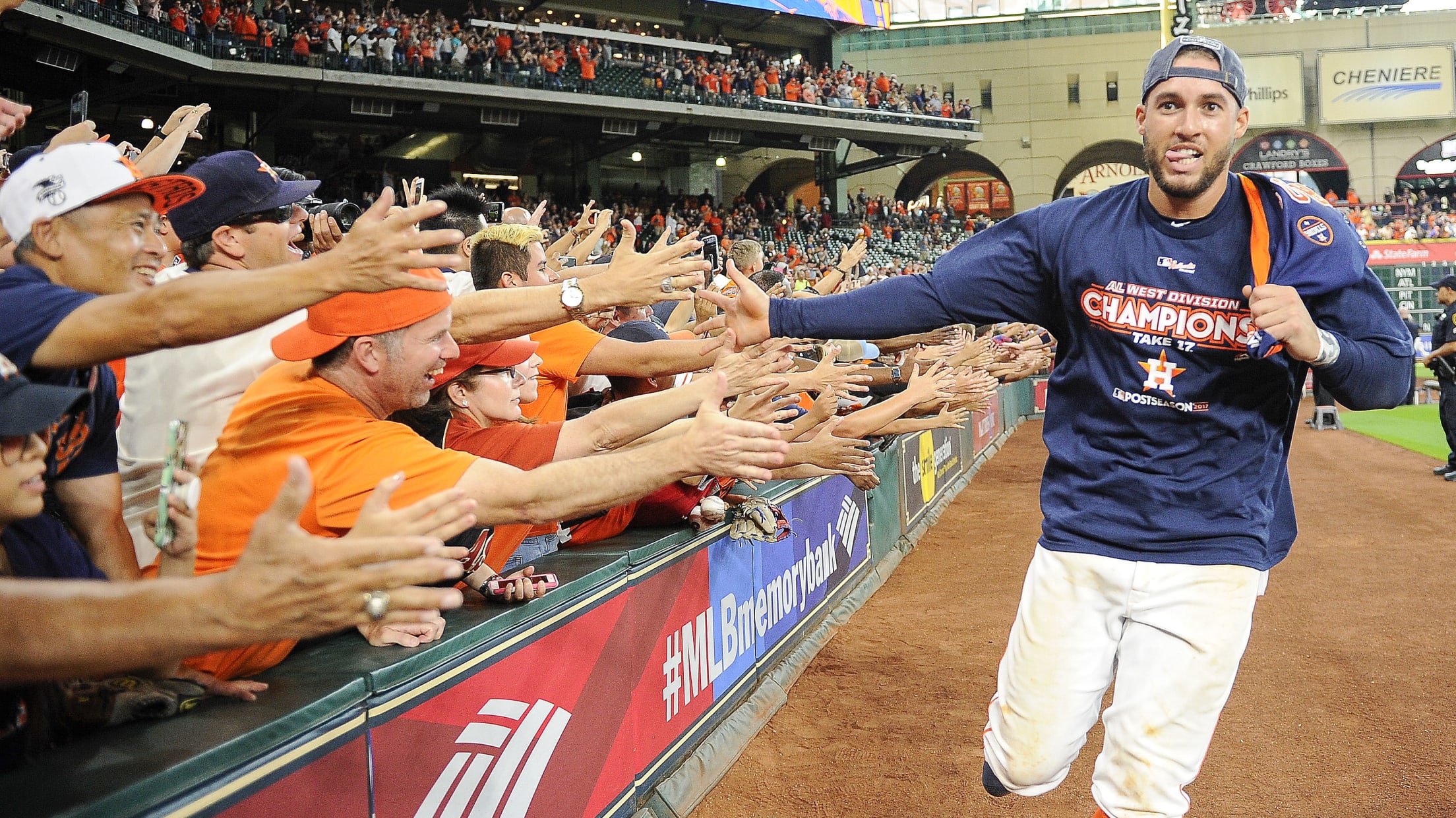 Houston Astros' George Springer celebrates with fans after the team's 7-1 win over the Seattle Mariners and clinching of the AL West crown in a baseball game, Sunday, Sept. 17, 2017, in Houston. (AP Photo/Eric Christian Smith) (Eric Christian Smith/AP)
Say what you will about prognostication in sports, but Sports Illustrated has a good chance of hitting on a prediction that they made in 2014. That's because SI put George Springer and the Astros on the cover of its June 25, 2014 magazine, going with the Nostradamus-like prediction that they would win the Series.
This Week's Cover: @astros

Your 2017 World Series Champshttp://t.co/ikbbeb2Cxh by @SI_BenReiter pic.twitter.com/OY1v0Yei8S

— Sports Illustrated (@SInow) June 25, 2014
Though the system was loaded with prospects, and José Altuve was in the midst of winning a batting title, so much still could have gone wrong. Prospects could stall, injuries could sap the team, a few trades go sideways and ... poof. After all, they were coming off three-straight 100-loss seasons and would lose 92 games in '14. Not every rebuild works.
This one did, as the Astros won 101 games and finished one game back of the Indians for the best record in the American League. And now, they stand just 11 wins shy of finishing off the prediction.
But where was everyone back when SI made the pick? Let's take a look:
C: Brian McCann
McCann hit 23 dingers as the starting catcher for the Yankees after he signed as a free agent with the team before the 2014 season. Houston acquired him last winter for Albert Abreu (Yankees' No. 7 prospect) and Jorge Guzman (No. 9). Beyond acquiring a catcher, they also acquired a twin.
1B: Yuli Gurriel
The man with the awe-inspiring hair spent his 2014 season playing for both the Industriales de la Habana in Cuba and in Japan with the Yokohama BayStars. He hit 18 homers with a .939 OPS. The Astros then signed him in 2016 after he defected following the Caribbean Series.
2B: Jose Altuve
2014 was Altuve's breakout season, as the second baseman led the league in batting average, hits and stolen bases. But some wondered if that season was going to be an outlier given Altuve's height and lack-of-prospect pedigree. He's topped the 200-hit mark every year since then and collected two more batting titles. So, yeah, consider that question answered.
3B: Alex Bregman
A sophomore at LSU in 2014. Bregman showed plenty of skill, hitting .316/.397/.455 that year with six homers. Those numbers are remarkably similar to the first round pick's career numbers at this point: .279/.342/.476.
He also displayed literal heads-up sense on the field:
SS: Carlos Correa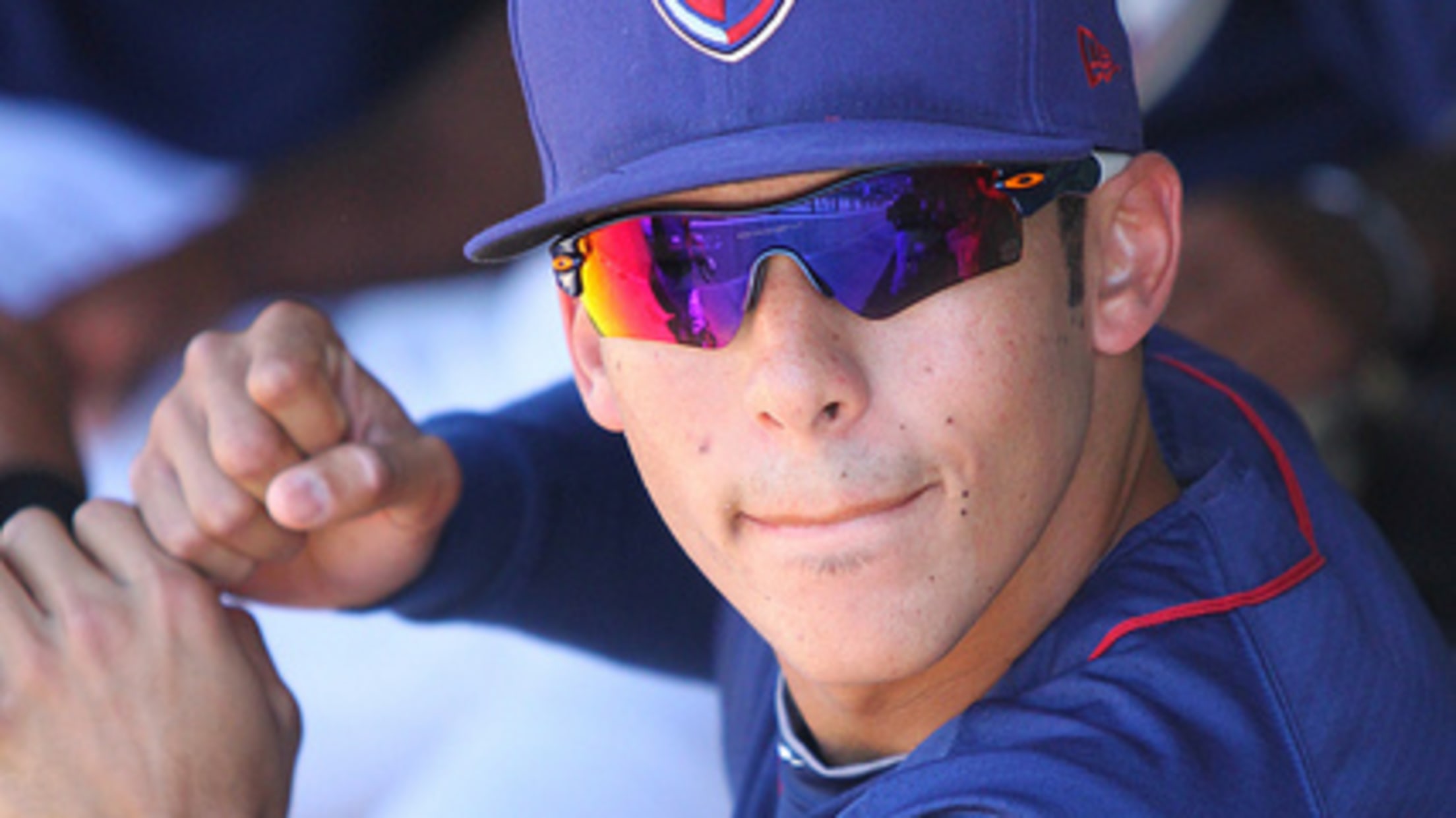 Drafted No. 1 overall in the first round of the 2012 Draft, Correa spent his 2014 season blistering the baseball for Houston's Class A Advanced team. That earned him the No. 2 spot in MLB Pipeline's rankings -- just behind Byron Buxton and right in front of Kris Bryant. Talk about a stacked prospect class.
LF: Marwin Gonzalez
Gonzalez is a bit of a Swiss Army knife -- capable of holding his own all over the field. The switch-hitter has recently taken to playing plenty of left field to keep his bat in the lineup. In 2014, Gonzalez was doing much the same -- though he mostly played shortstop before Correa took the job.
CF: George Springer
Another first-round pick (starting to sound familiar?), Springer had a monster rookie season in 2014. Though his average was a career-low .231, all the other parts of Springer's game were already there as he bashed out 20 home runs in just 295 at-bats. He was Rhys Hoskins before Rhys Hoskins was Rhys Hoskins.
RF: Josh Reddick
The wrestling and Spider-Man loving outfielder was up to his usual antics with the A's in 2014 -- putting up a standard strong year, though he missed plenty of time with a series of knee issues. He signed with the Astros in the offseason and seems to enjoy playing in Houston: Reddick set a career high in OPS in 2017.
SP: Dallas Keuchel
2014 was the year Keuchel became the pitcher we know today -- though the beard wasn't quite so long. He reached the 200-inning mark for the first time in his career, while posting a 2.93 ERA -- not too far off from what he did this year.
CL: Ken Giles
Giles broke out in a big way as a rookie in '14, posting a 1.18 ERA in a setup role with the Phillies. After he posted a 1.80 ERA the following year, the Astros gave up a king's ransom of prospects including Vince Velasquez, Mark Appel, Brett Oberholtzer, Thomas Eshelman and Harold Arauz.
After Giles struggled last year, he was back in fine form this season -- saving 34 games with a 2.30 ERA and 11.9 K/9.
Watch the Astros take on the Red Sox in Game 1 of the ALDS at 4 p.m. ET on MLB Network.