Stacy Piagno became just the third woman to get a win in men's pro baseball since the 1950s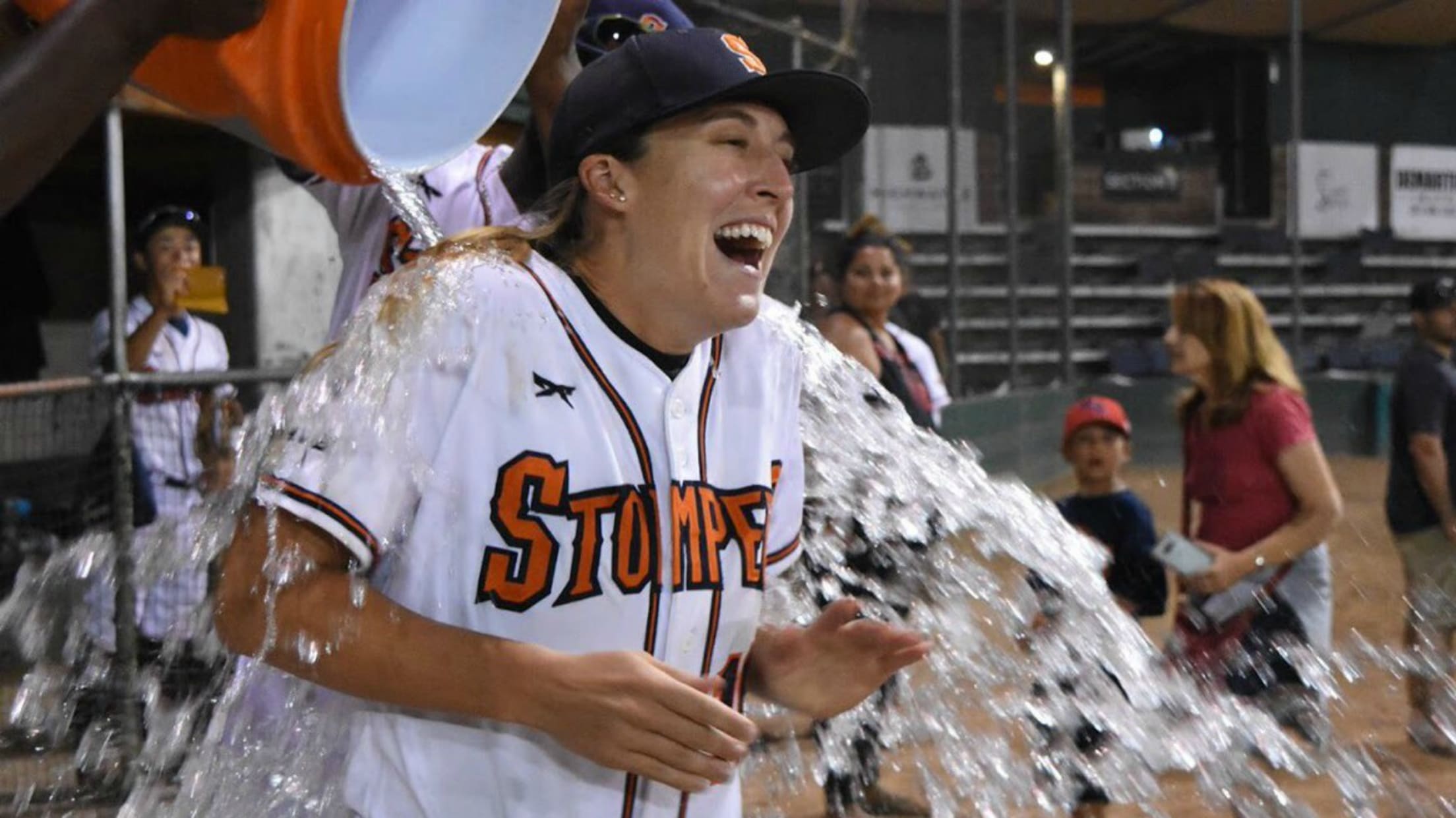 Making her first start of the year on Saturday, Stacy Piagno picked up a much more important first: a "W." The U.S. Women's National Team member and pitcher for the independent Sonoma Stompers had pitched twice in relief this year, but got the nod against the Pittsburg Diamonds.
She easily dispatched them. Piagno pitched seven innings, surrendering only one run and four hits in the Stompers' 16-1 victory. She also added four strikeouts and retired the final 11 batters she faced.
T5, two out: Piagno's third strikeout of the night 💪 pic.twitter.com/QanwbGZIgS

— Sonoma Stompers (@SonomaStompers) July 16, 2017
Piagno became just the third woman to win a men's professional game since the 1950s, with only Ila Borders and Eri Yoshida coming before. Naturally, that deserves a refreshing ice bath:
Ice in @StacyPiagno's veins... Ice on her jersey pic.twitter.com/9Sdj1sEVi7

— Sonoma Stompers (@SonomaStompers) July 16, 2017
"It's always a thought in your mind, especially in our situation coming in here as a female, can I really be successful? Can I go deep in the game?" Piagno said after the victory. "I'm not just out here for a hoax. It proves to myself that yes, all the hard work can pay off and yes, I can be successful out here."
Piagno wasn't the only woman to find success on the field on Saturday: Kelsie Whitmore started in left field and collected her first hit of ths season.