In honor of its 20th anniversary, Tampa Bay has brought back the original Devil Rays uniforms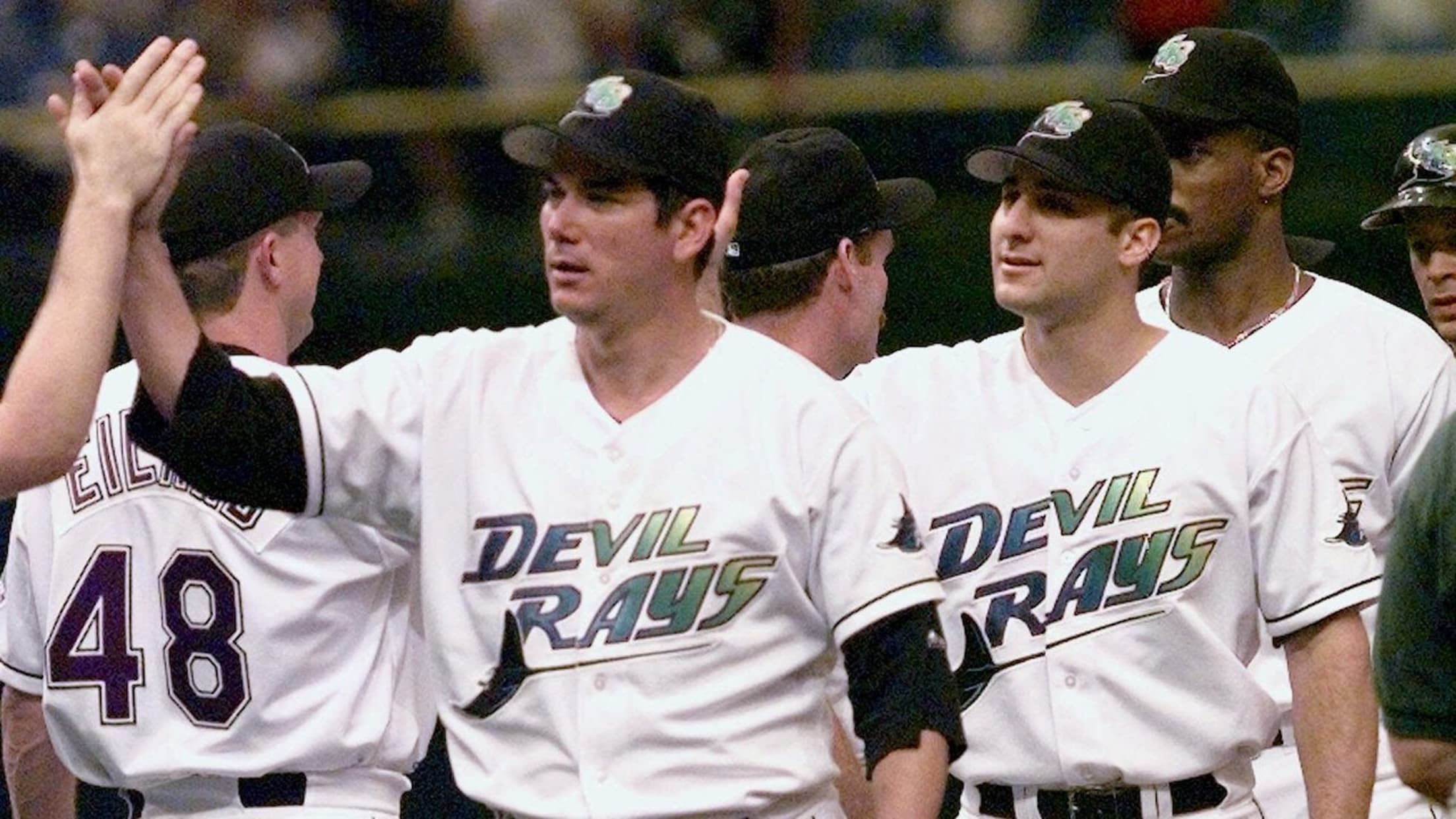 Tampa Bay Devil Rays pitcher Rolando Arrojo, front left, gets high fives from teammates after pitching a complete-game victory over the Kansas City Royals at Tropicana Field in St. Petersburg, Fla., Sunday afternoon, Aug. 22, 1999. Arrojo gave up one run on six hits. Behind Arrojo is second baseman Tony Graffanino and first baseman Fred McGriff. (AP Photo/Chris O'Meara) (CHRIS O'MEARA/AP)
On Tuesday, the Marlins announced that they would honor their 25th anniversary season by dusting off their old teal uniforms. But the Fish aren't the only team from Florida with reason to celebrate this season: 2018 will be the Rays' 20th as a Major League franchise, and they're also using fashion -- and a former nickname -- to mark the occasion.
Yes, that's right: For four nights this season, the Devil Rays are back.
Save the dates.#Rays20 // https://t.co/4YxFx7gw0C pic.twitter.com/y6CWLDXuxr

— Tampa Bay Rays (@RaysBaseball) February 7, 2018
The hat, the bright blue and yellow spectrum, the old devil ray swooping across the front -- all of your favorite parts of 1990s style are here. Now we just need to give Fred McGriff and Wade Boggs a call and we'll really have a party.