That time Bob Uecker used a tuba to shag fly balls before a World Series game
Clubhouses can get tense and jittery before World Series games. It's only natural.
In Bob Uecker's mind, that was the case for his Cardinals before they took on the Yankees in Game 2 of the 1964 Fall Classic at Busch Stadium. Uecker, who turns 82 today and is seemingly always in a perpetual state of joking, decided he would loosen things up. So, he strapped on a tuba during BP, walked to the outfield and proceeded to shag fly balls with it: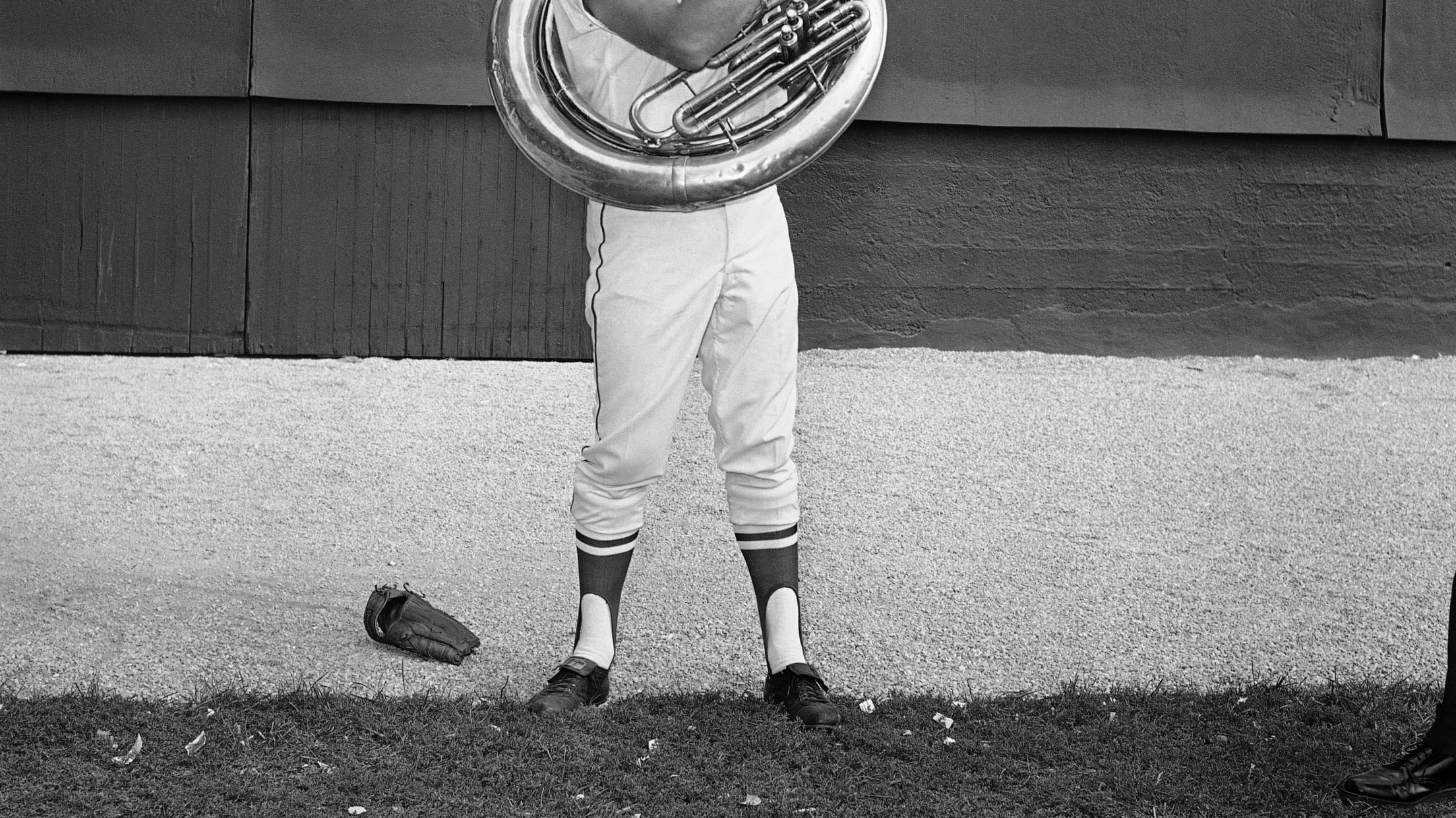 Via The Chicago Tribune:
"They had some Dixieland bands on the field that were playing before the game," Uecker recalls, "and while one of them was taking a break, I grabbed one of the tubas and put it on and went out in the outfield and started shagging fly balls with it. I didn't catch them all. Some made dents in the tuba, but I caught a couple."
Excellent work, Ueck.
Although the current Brewers broadcaster's stunt didn't help the Cards win that day, they would go on to beat the Yankees in seven games. Moral of the story: Don't bring your gloves to ballgames, kids, bring a tuba.