Sit back, relax and enjoy the most popular MLB video highlights of 2016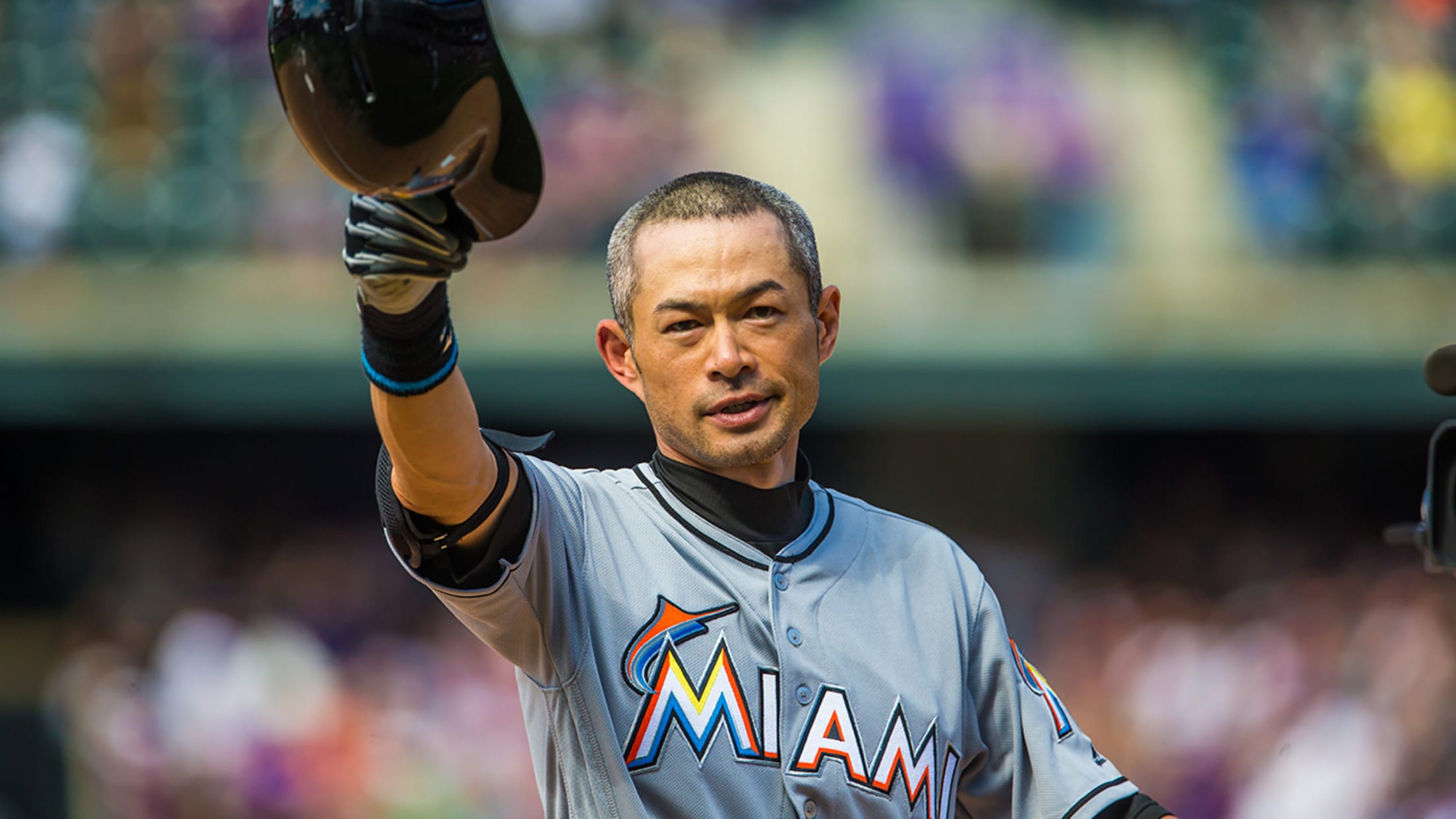 DENVER, CO - AUGUST 7: Ichiro Suzuki #51 of the Miami Marlins acknowledges the crowd after hitting a triple for his 3000th hit during the game against the Colorado Rockies at Coors Field on Sunday, August 7, 2016 in Denver, Colorado. (Photo by Chip Litherland/MLB Photos via Getty images) (Chip Litherland/Getty Images)
Yes, yes, it's hard to believe that 2016 is almost over. But that means we have the perfect excuse to look back at our favorite video highlights of the past season. Here are some honorable mentions.
You couldn't get enough of Adrián Beltré's homer from a knee, Clayton Kershaw's eephus pitch or Kenta Maeda's debut dinger. It was pretty cool when Javier Báezhit an extra-inning walk-off homer in May … and even cooler when the Cubs won the pennant in November.
But now it's time. These were the most-watched videos of the year:
Stop, look, and look again: On April 22, the White Sox turned their first triple play in 10 years, and, according to SABR, the first 9-3-2-6-2-5 triple play ever.
Listen, there's no shame in getting excited about amazing dingers, even if they don't happen during the regular season. Just ask Byung Ho Park -- his Spring Training solo homer was pretty great:
And on May 7, Bartolo Colon homered into the San Diego sky, proving to us all that dreams really do come true. Presumably you've been watching this video on loop since that day.
In June, after being brushed back a few times earlier in the game, Manny Machado reacted a bit strongly to being plunked by Yordano Ventura.
But that wasn't the only testy moment during the season. In May, the memory of José Bautista's ferocious ALDS bat flip was still fresh in everyone's minds. Especially, it seemed, Rougned Odor.
In the first Marlins game after José Fernández's tragic passing, the left-handed Dee Gordon paid tribute to his teammate by batting from the right side of the plate. Then, he switched back to the left-handed side and hit a home run.
In August, Ichiro hit a triple … and became the 30th member of the 3,000-hit club. Between MLB and NPB, he has 4,308 total hits.
But the real heroics came in the Postseason. The AL Wild Card game is always a rollercoaster of emotion, and 2016's was no different. It ended when Edwin Encarnacion belted a walk-off homer in the 11th inning and sent Toronto to the ALDS.
And World Series Game 7 had everything: A lead-off home run, a rain delay and a Zob-twist. You know, it's that thing when Ben Zobrist doubles in the go-ahead run in the 10th inning and makes Anthony Rizzo yell "Oh my god." And it's kind of a plot twist? Get it?
Come on, the last time this happened was 108 years ago. The video of the Cubs' finally winning it all was a must see.