Joel Embiid and the 76ers took some photos and spoke to media during World Series Game 5 BP
The Philadelphia 76ers have a game against the Rockets on Monday night, but because they arrived a day early on Sunday, they decided to make a quick stop at Minute Maid Park for, um, a little thing called World Series Game 5. The Astros won the wild, extra-inning affair, 13-12, and the Sixers showed up to Dodgers' batting practice sporting jerseys from both teams.
It appeared 7-foot-tall Joel Embiid would be rooting for Los Angeles on Sunday night -- it was easy to spot him.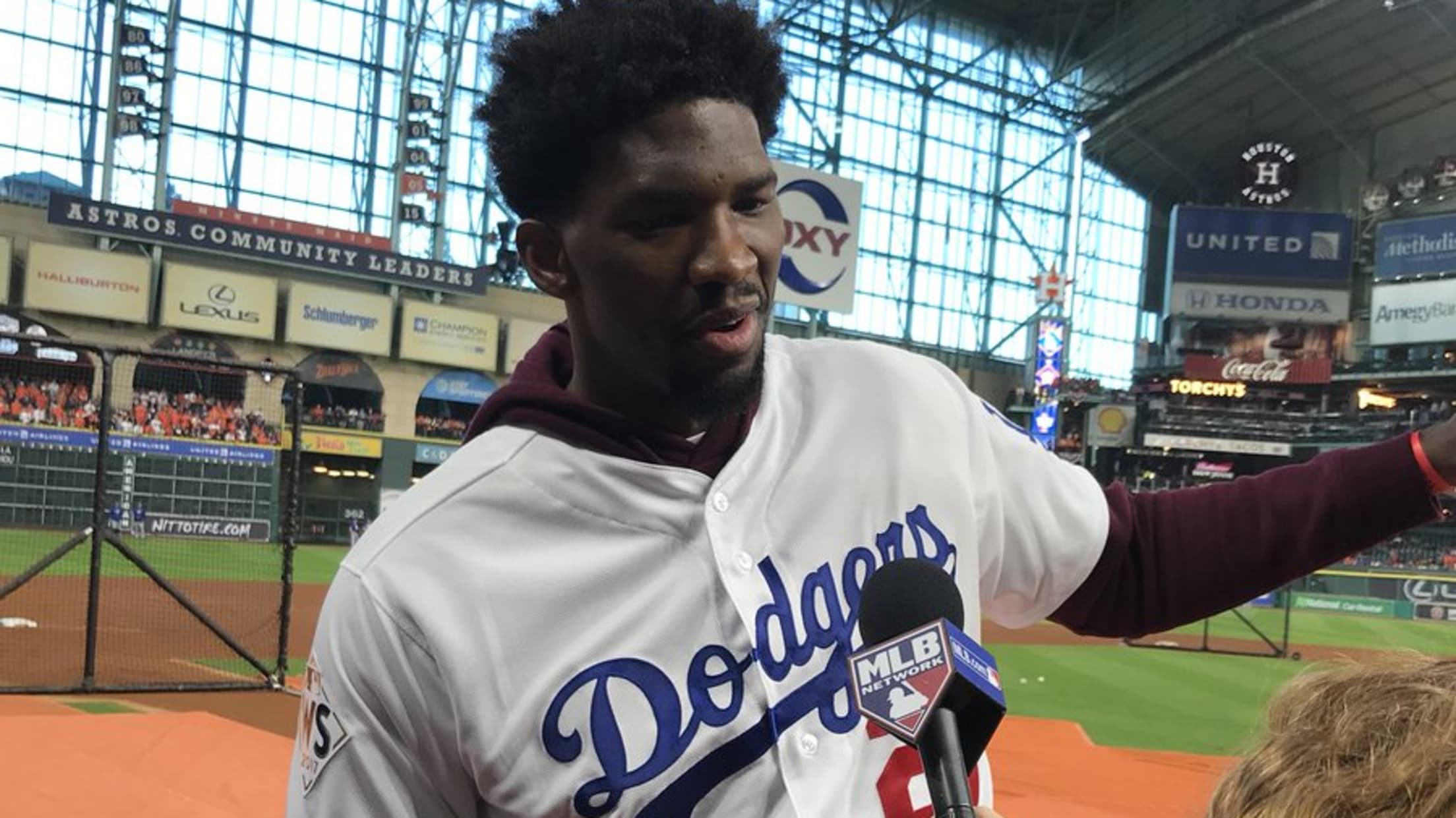 Justin Anderson made sure he didn't miss a photo opportunity with Embiid, even if they were rooting for different teams.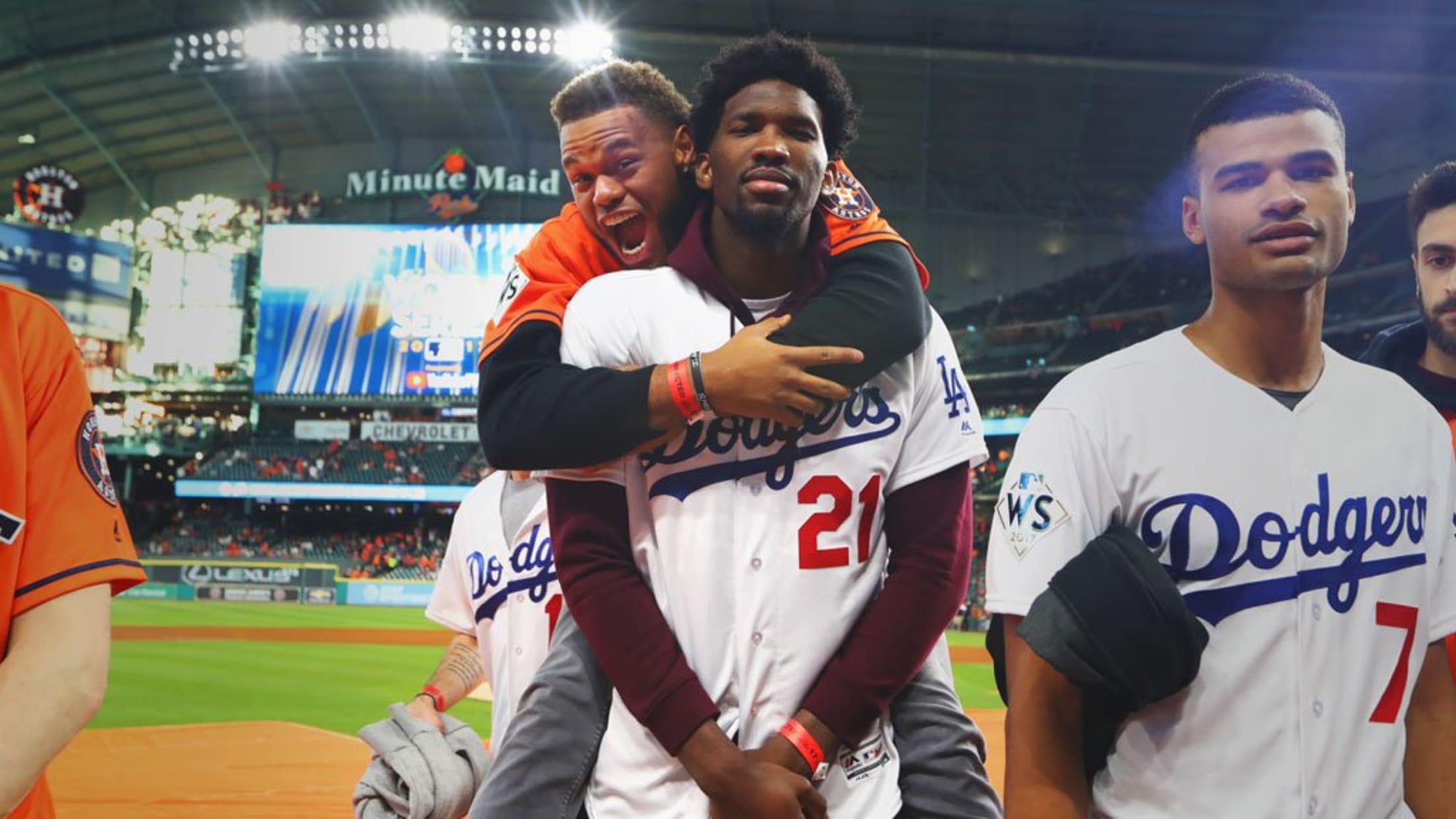 But first, let him take a selfie:
Anderson made sure to take a snapshot with Chris Taylor.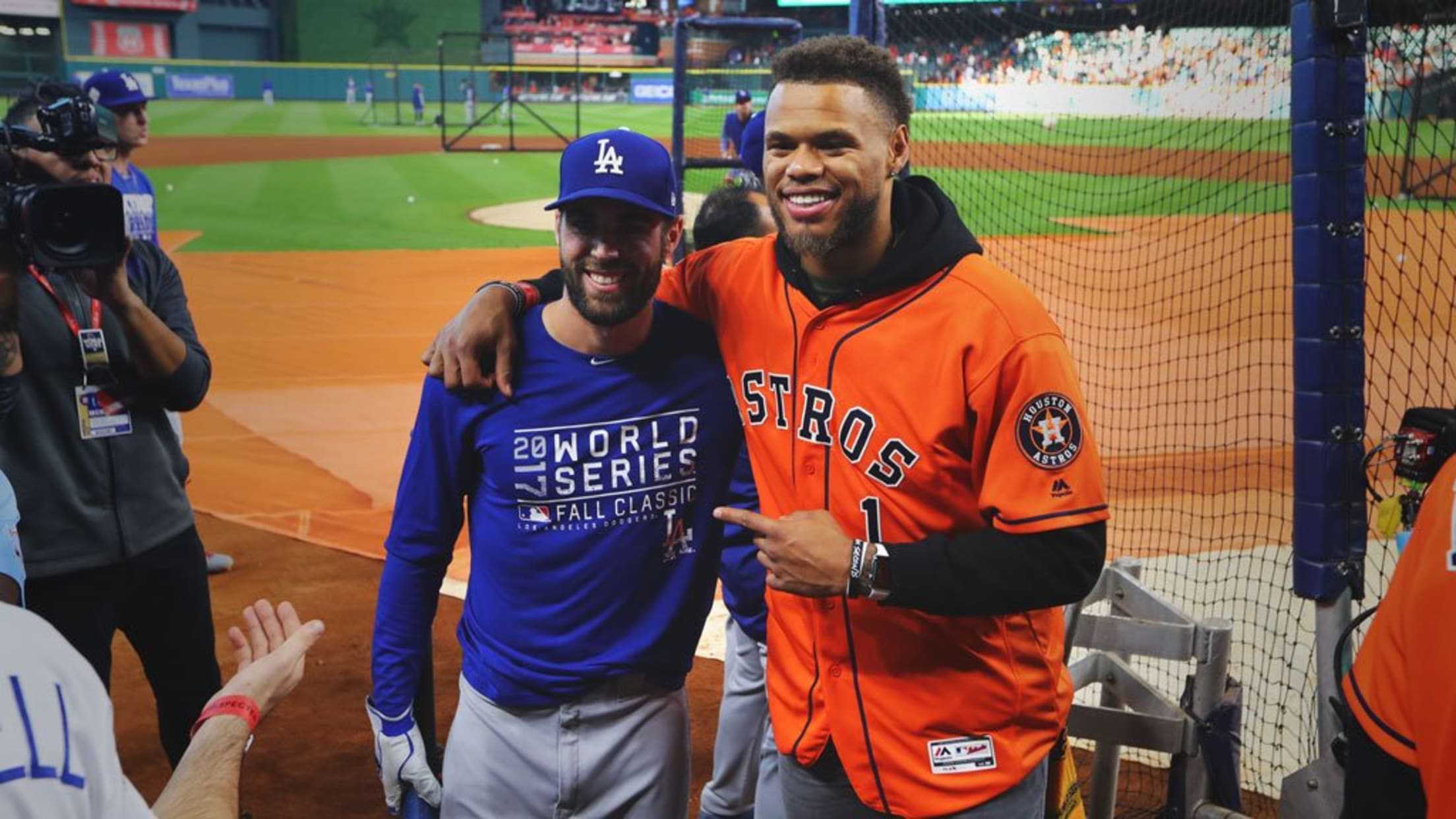 Furkan Korkmaz and Dario Saric took a few selfies while sporting orange: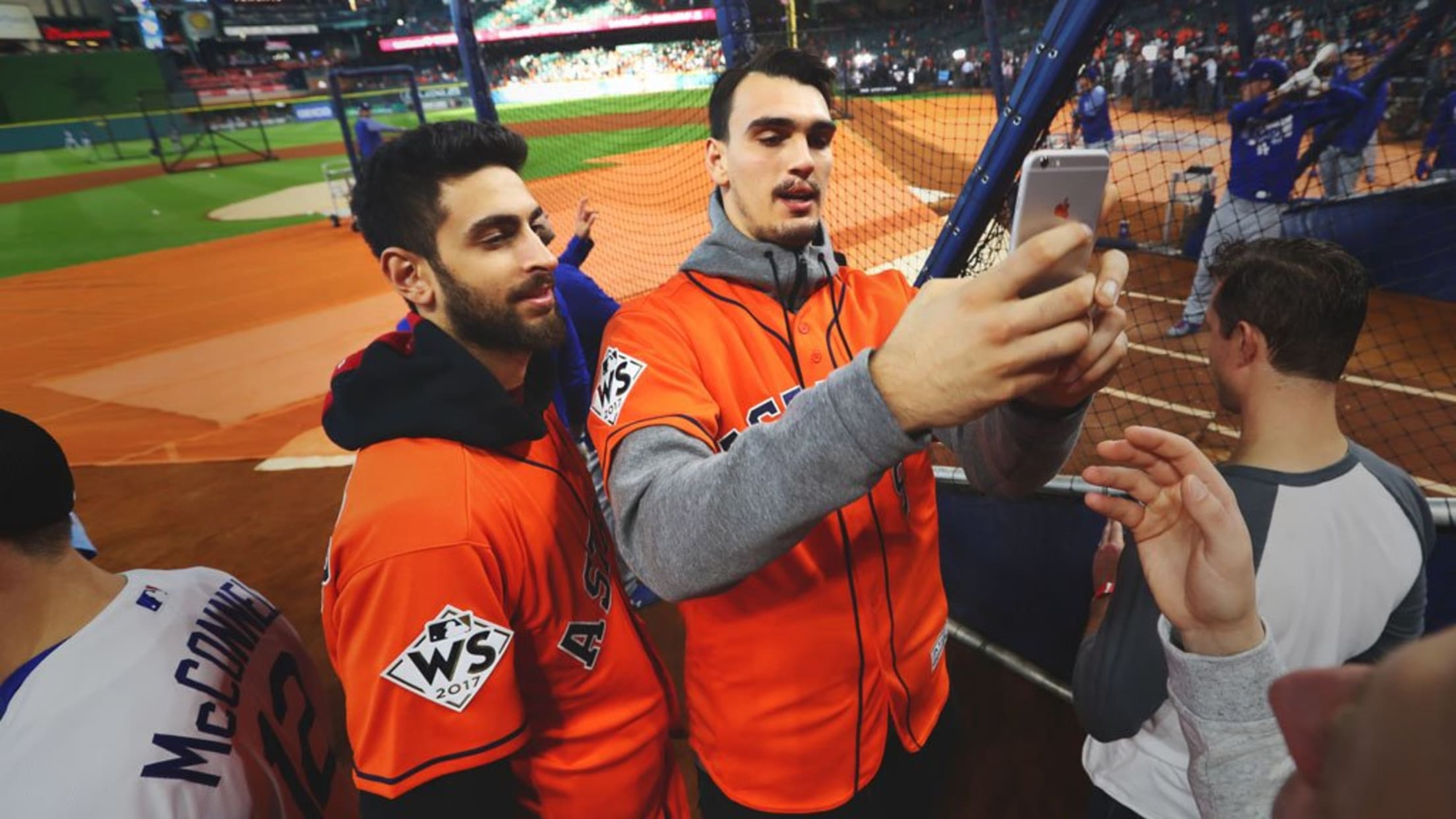 Look, it's Jerryd Bayless with a fan: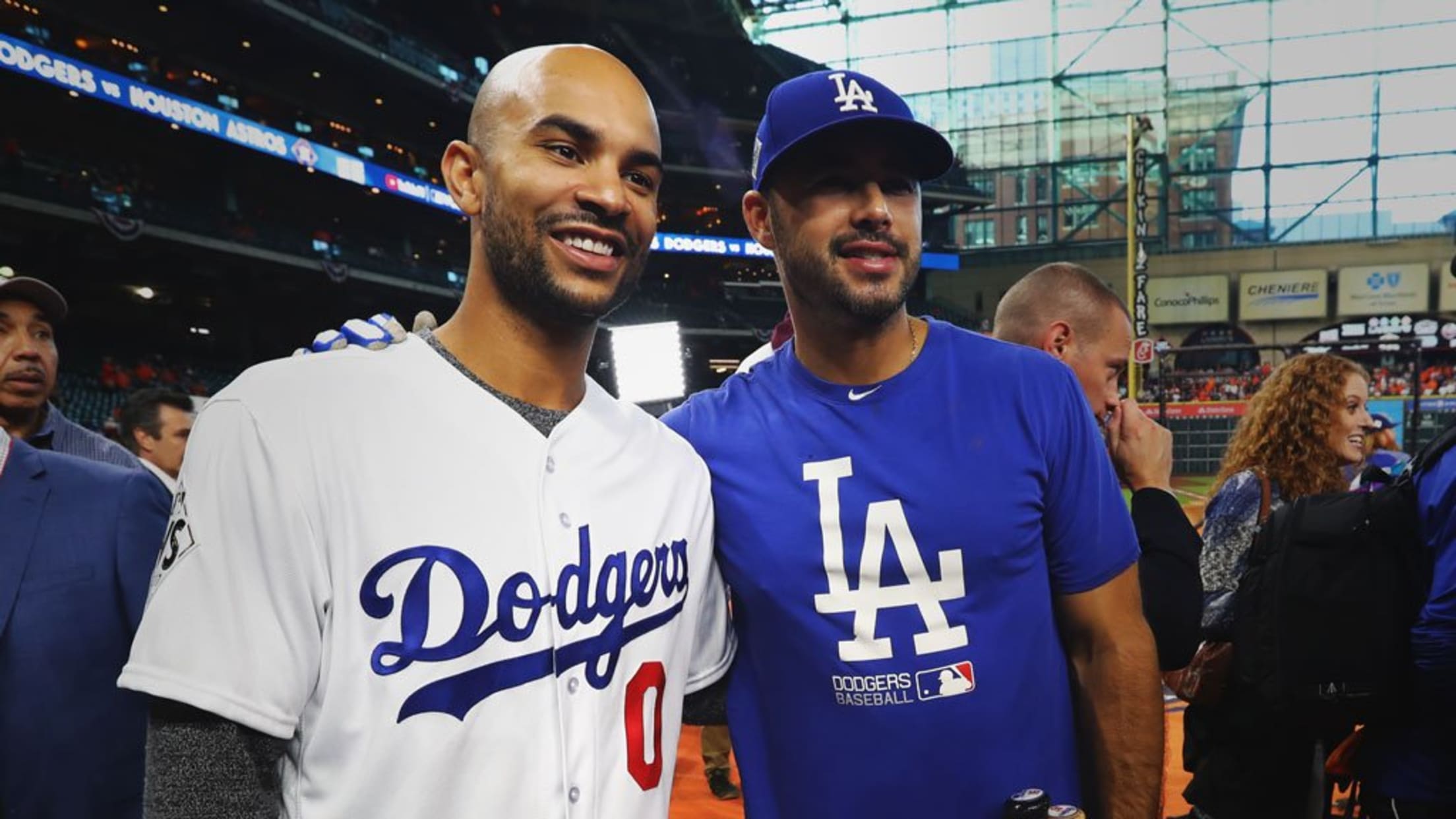 Commissioner Rob Manfred wanted to take part in the action as well: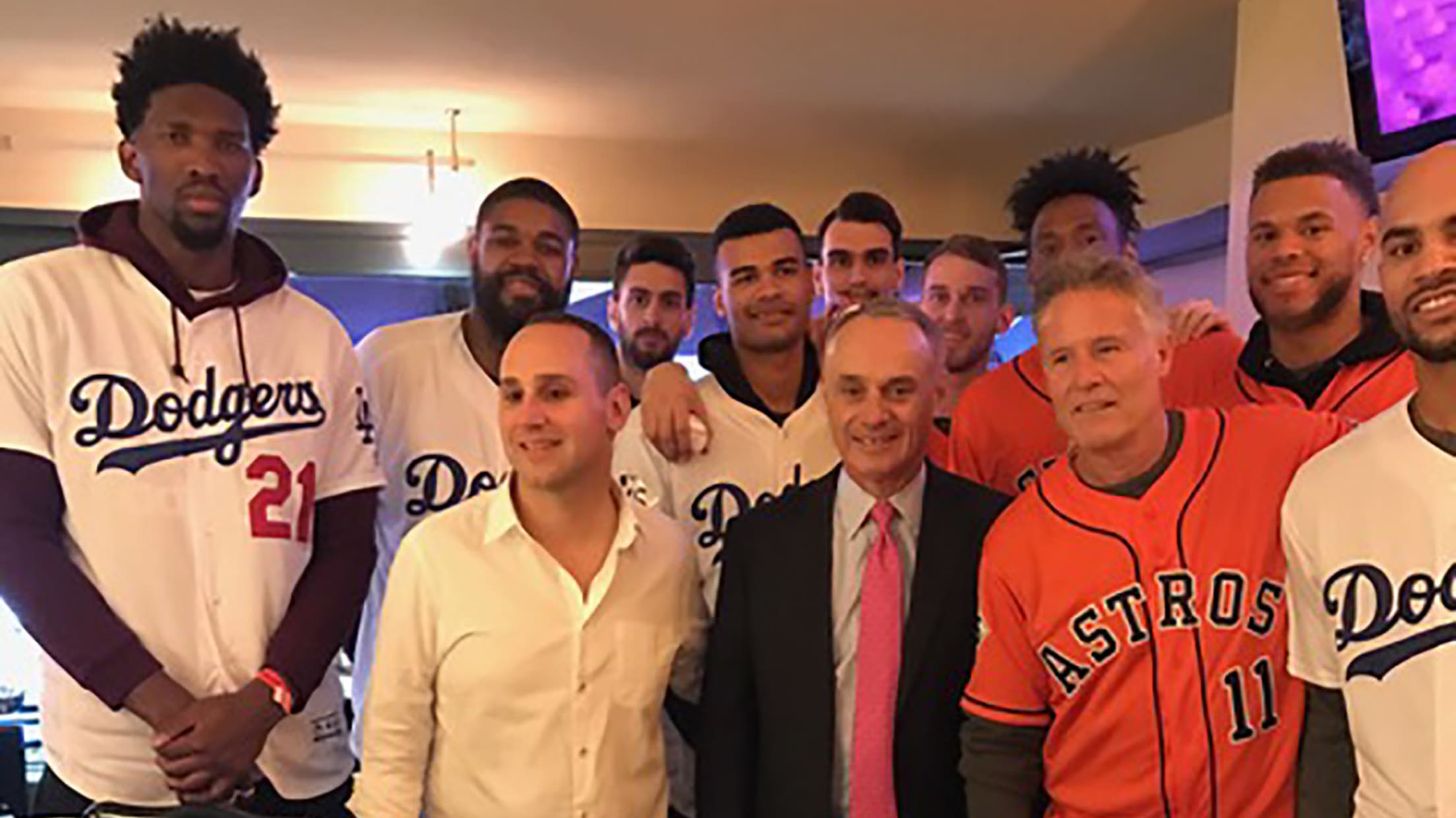 T.J. McConnell and Nik Stauskas are cheering for opposing teams during the series:
And of course, you must take a team photo:
Tune in to Game 6 of the World Series presented by YouTube TV on Tuesday, 8 p.m. ET on FOX.
Teams in this article:
Players in this article: