Here's the best MLB player from every Sweet 16 school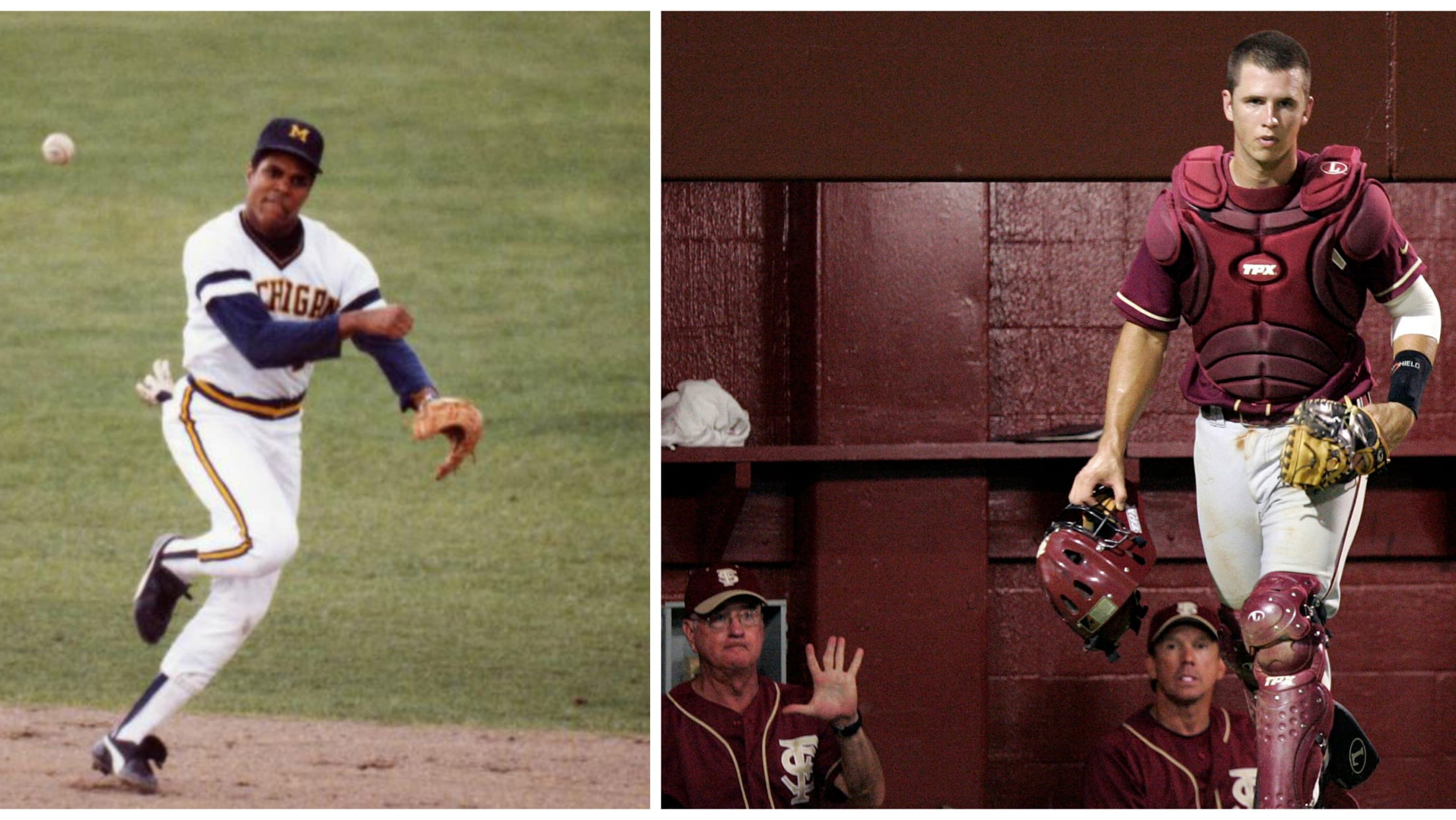 The NCAA Basketball Sweet 16 is upon us. Considering all the madness that's taken place, we know you've probably either ripped your bracket up into millions of meaningless pieces or are too embarrassed to even look at it anymore. Well, not to worry, intrepid college basketball/baseball fans, we're here to help.
We've compiled the best MLB players from each of the schools that are left. There are Hall of Famers, future Hall of Famers and some other regular baseball guys you may or may not remember. This is the best, and only, way to pick the 2018 National Champion. Choose your winner from the options below.
University of Kentucky -- Brandon Webb
Webb only played for seven seasons, but for three of them, it could be argued that he was the best pitcher in baseball. He won the NL Cy Young in 2006 -- posting a league-leading 16 wins, 152 ERA+ and a miniscule 0.6 HR/9. He also finished second in the Cy vote in each of the next two seasons, racking up an NL-leading 22 victories in '08. His sinker was, at times, unhittable -- more or less disappearing before batters' eyes.
Unfortunately, shoulder problems wreaked havoc on Webb's career and he never threw another big league pitch after the age of 30. His 31.1 WAR is still tops among Wildcat alumni -- including current MLB All-Star Jason Kipnis.
Kansas State University -- Elden Auker


K. State's MLB alumni list is small, but the best of the bunch has to be submarining starter Elden Auker. He won 130 games during his 10-year career, helping the Tigers win a World Series in 1935 and getting MVP votes in '35, '40 and '41. In his debut game in 1933, Auker squared off against Babe Ruth and struck him out on four pitches. Bob Feller had this to say about the right-hander's unorthodox motion:
"He threw it from about as low as you could go without untying your shoes."
University of Nevada -- Lyle Overbay
Overbay was a solid first baseman for much of his 14-year big league career. He averaged 16 homers, 59 RBIs and a .266/.347/.429 slash line for 162 games -- finishing with a 16.8 career WAR. That's tops among Wolfpack alums, including reliever Chad Qualls. Although Qualls definitely has Overbay beat in the best GIF category.
Loyola University Chicago -- Phil Weintraub
The smallest pool of players to pick from with just four alums, MLB's top Rambler is probably former first baseman Phil Weintraub.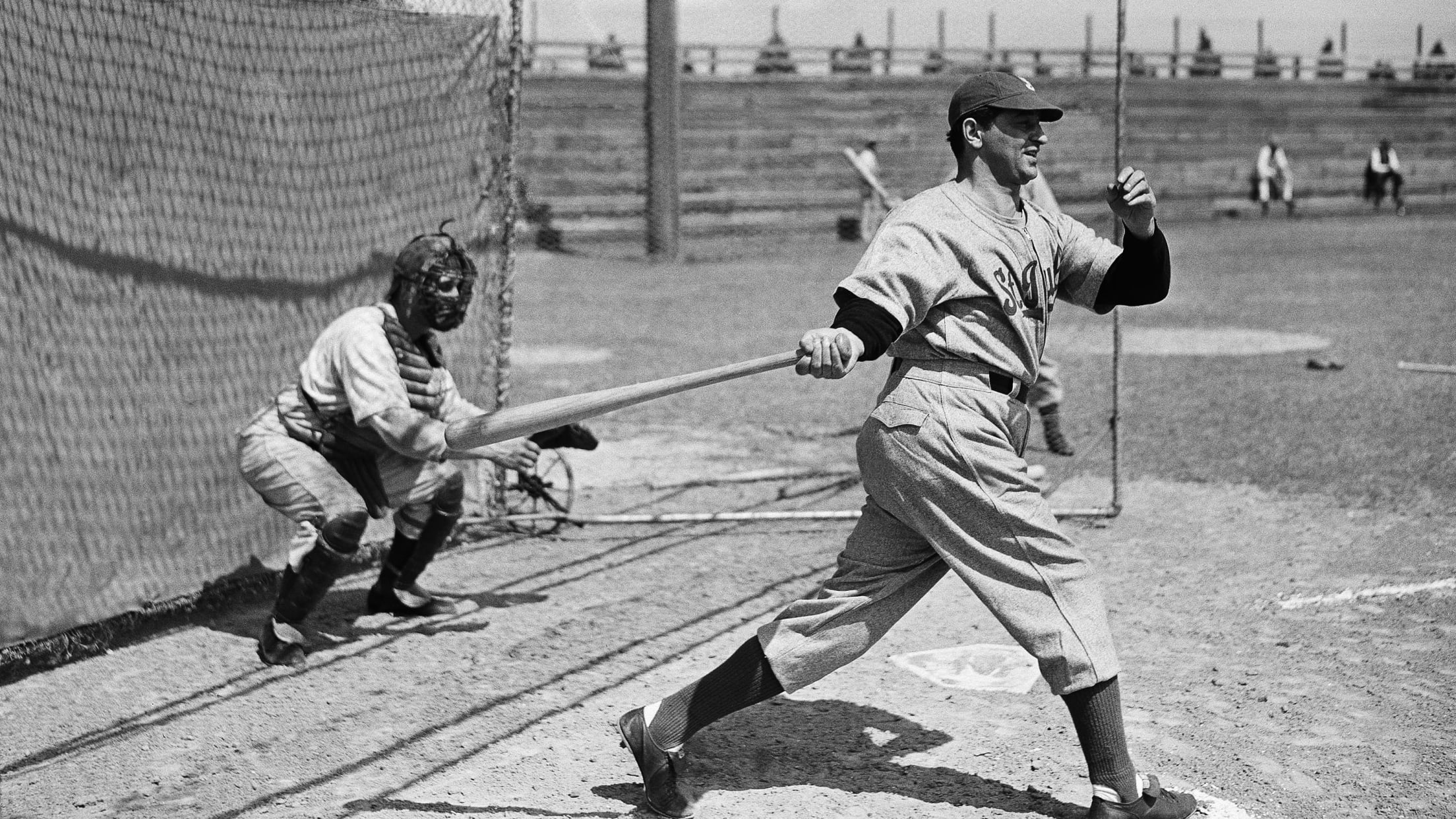 Weintraub's greatest baseball feat was when he was a member of the New York Giants and put up 11 RBIs during a game against the Dodgers in 1944. It still stands as the second-most all-time. Weintraub, who was said to have owned hundreds of suits, was also once called "baseball's best-dressed pinch-hitter" -- as good an honor as any to guarantee a spot on this list.
Florida State -- Buster Posey

One of two current players on this list, Posey, at just 31 years old, is already on a Hall of Fame path. The Giants catcher has a Rookie of the Year Award, an NL MVP, five All-Star games and three World Series rings to his name. His 37.5 WAR is already 26th all-time among backstops. J.D. Drew is another great former Seminole (and was an absolute legend while playing for the school), but Posey's skill and accolades rank him a bit higher.
Gonzaga -- Jason Bay
The outfielder clubbed 222 home runs during his 11 MLB seasons -- including 30-plus in a year four separate times. He made three All-Star teams and took home Rookie of the Year honors with Pittsburgh in 2004. Bay also received the Tip O'Neill Award for best Canadian baseball player three times -- joining honorees such as Larry Walker, Joey Votto and Corey "Peanut Butter" Koskie.
University of Michigan -- Charlie Gehringer and Barry Larkin
The Wolverines have the best group of MLBers among Sweet 16 teams -- Hall of Famer George Sisler, Ted Simmons, Jim Abbott and Rich Hill are just some of them. But we decided to call it a tie between Gehringer (80.7 WAR) and Larkin (70.4 WAR). Both were middle infielders, both won one MVP, both have one World Series to their name and both are enshrined in Cooperstown. Gehringer was probably a better pure hitter, finishing his storied career with a .320 career batting average, a batting title and 2,839 hits: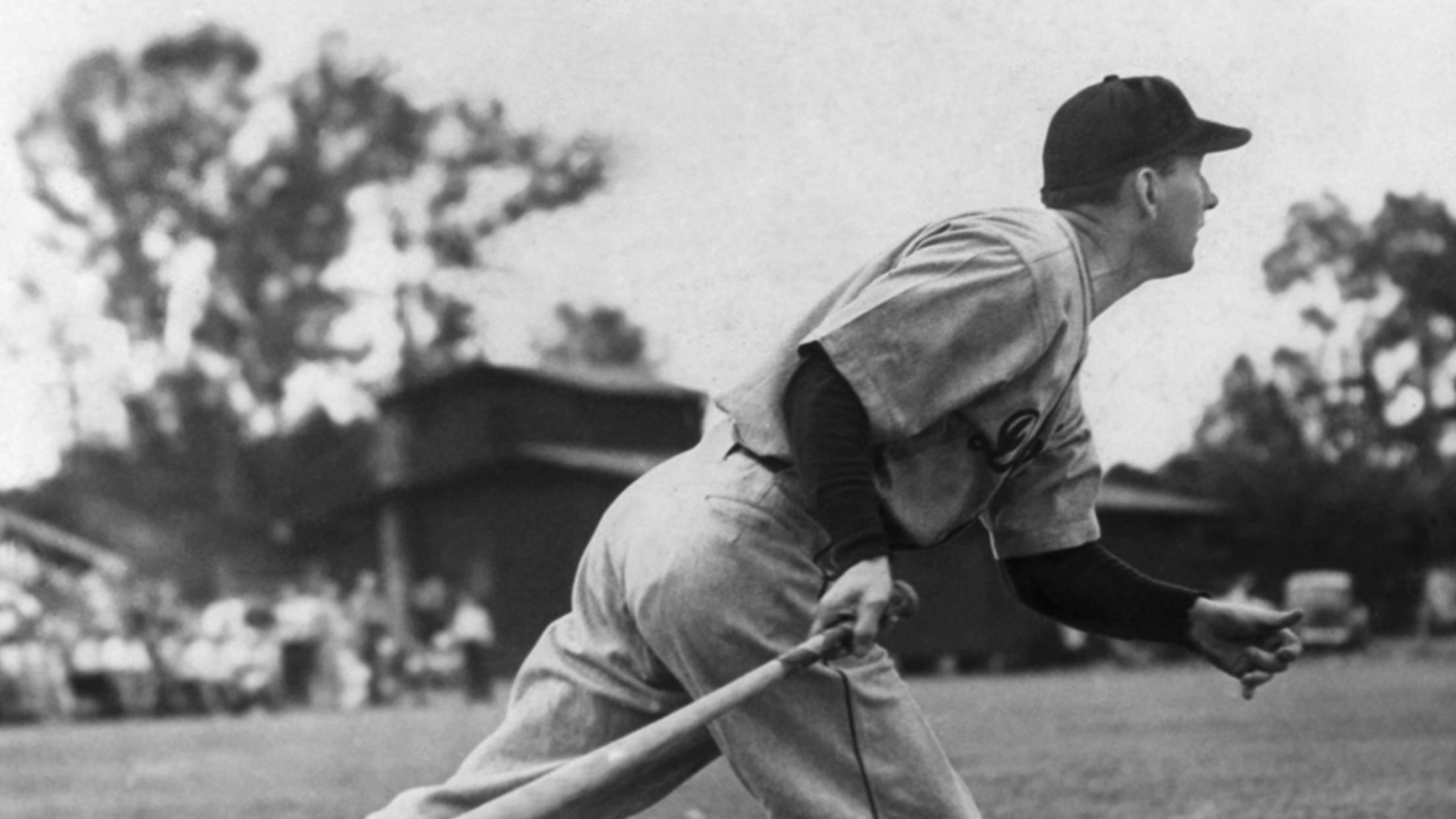 While Larkin mixed a rare combination of speed and power at the shortstop position:
Texas A&M -- Wally Moon
We could've gone Chuck Knoblauch here -- a second baseman who won four World Series rings and was AL Rookie of the Year back in 1991 with the Twins -- but we're giving the best Aggie award to a man for whom a type of dinger was named for: Wally Moon.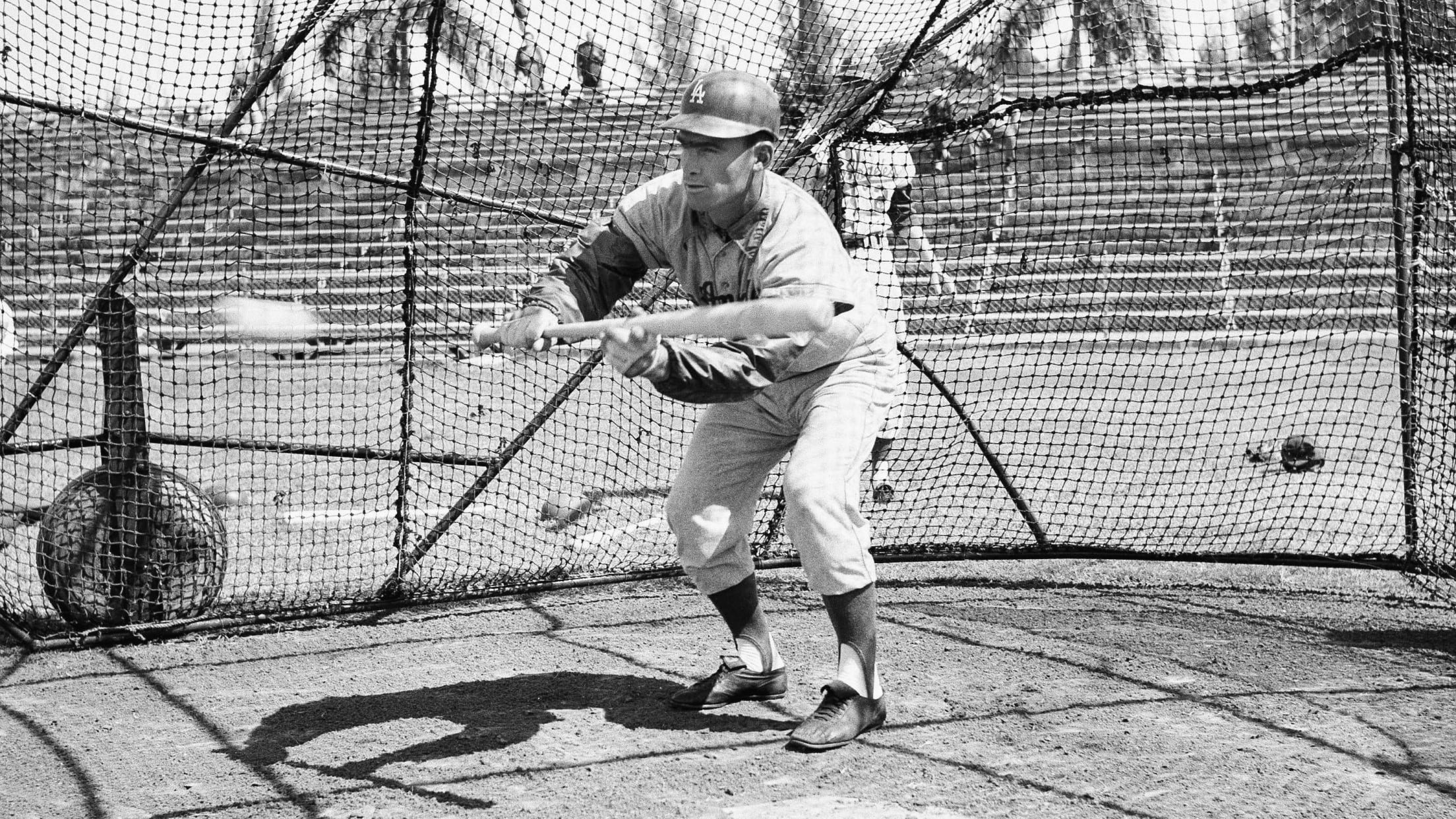 And yes, we used a photo of Moon bunting because he's that versatile. The former Dodgers outfielder hit so many homers over the L.A. Coliseum's short porch in the 1950s that they became known as "Moonshots." He also was Rookie of the Year with the Cardinals in 1954, was an All-Star twice and won two World Series rings with L.A. -- homering in the deciding game in '59.
University of Kansas -- Smoky Joe Wood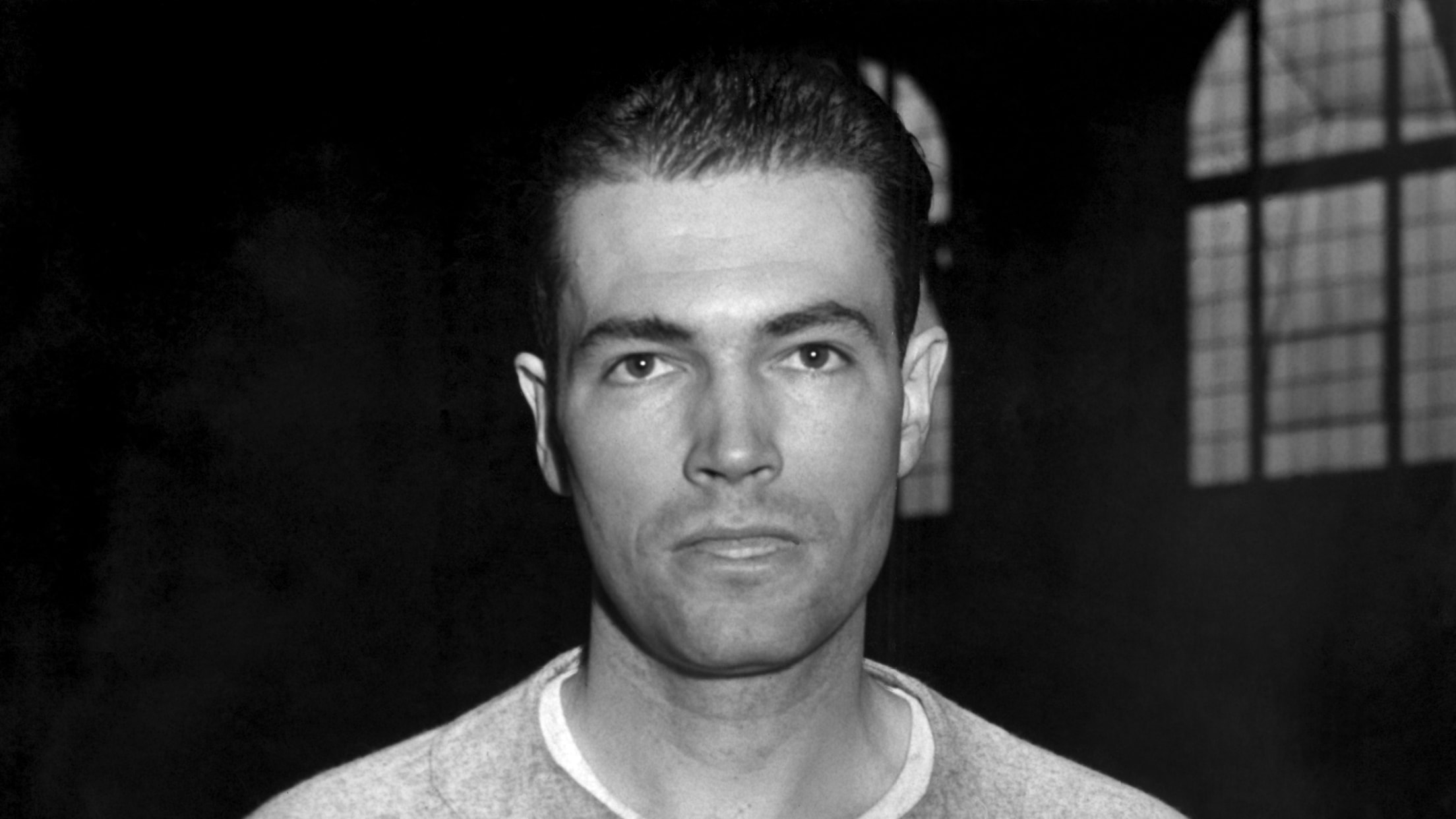 Bob Allison was a contender here (34.0 WAR), but we went with Smoky Joe Wood --- mostly because his name is Smoky Joe Wood. The hurler was incredible during his early years in Boston, going 34-12 with a 1.91 ERA in 1912. He won an unreal 117 games in eight seasons with the Red Sox, including a World Series (he was the victor in three of the Fall Classic games he pitched in). He once said he threw so hard that he "thought his arm might fly off his body."
As one may expect with quotes like this, Wood eventually ran into issues with his arm and decided to try his luck in the outfield. He did fairly well, finishing in the top 10 of many offensive categories during his final few years in the bigs.
Clemson University -- Jimmy Key

People may forget, but Key was one of the most dependable starters from the mid-1980s into the mid-90s. He won 12 or more games 12 times in 15 years. He was an All-Star four times, finished in the top four of the Cy Young vote three different times and won two World Series titles (Blue Jays, Yankees). He was also just as reliable in the postseason. He won five of the 11 games he started (including three in the Fall Classics) while posting a 3.15 ERA. Key also got to finish his career pitching alongside Mike Mussina in Baltimore -- a starter who mirrored Key's durability and steadfastness and took it to a Hall of Fame level.
Syracuse University -- Dave Giusti
After pitching in the College World Series for the Orange, Giusti became one of the best relievers in baseball during the early '70s. He saved 127 games for the Pirates from 1970-75, leading the NL with 30 in '71. He also gave up zero runs in three World Series games for Pittsburgh that year, closing out Game 4. The right-hander got most of his success using a palmball -- a 75-mph pitch that Giusti once described as a mix between a changeup, forkball and split-finger fastball.
Duke -- Dick Groat


Groat is perhaps the best dual-sport athlete on this list -- spending time in both MLB and the NBA. He was an All-American basketball player for the Blue Devils and was drafted 3rd overall in the 1952 Draft by the Pistons. Groat played half a season for the Pirates that year, scored 11.2 ppg for the Pistons during the '52-53 season and then served in the Army for two years (he led his base to back-to-back baseball and basketball titles).
The 24-year-old came back as a full-time MLBer with the Pirates in 1955 -- winning an MVP, batting title (.325) and World Series in 1960, and then another WS with the Cardinals in '64.
Villanova -- Mickey Vernon
Vernon spent four decades in the big leagues -- 1939-60 -- and was a very solid first baseman for five different teams, mostly for the Senators. He won two batting titles (.353 in '46 and .337 in '53) and finished his career with 2,495 hits. The Nova grad was actually a Pirates first-base coach in 1960 and then added as a player when rosters expanded in September. He went 1-for-8 as a pinch-hitter and received a World Series ring -- an accolade the postseason-less 42-year-old probably never thought he would get.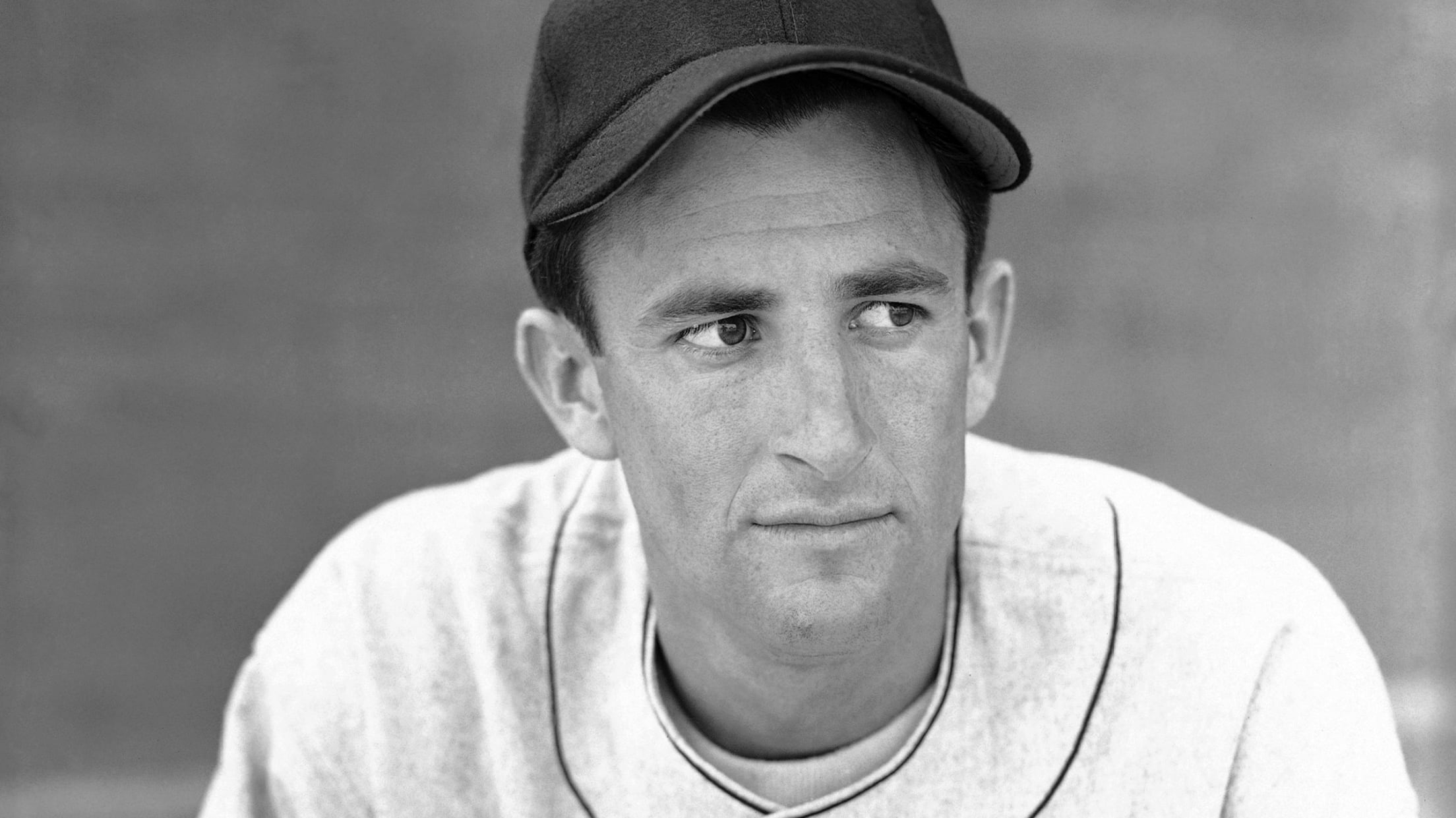 West Virginia -- Charlie Hickman
The best thing about Hickman is that his nickname was "Piano Legs," yet he still hit 91 triples and stole 72 bases in 12 MLB seasons. Hickman led the league in hits with 193 in 1902 and slashed at a .295/.331/.440 rate for his career. Like many 19th-century ballplayers, he also pitched, going 10-8 in 30 games with three shutouts. The West Virginia native not only played a year of ball for the Mountaineers, but he also went back to coach the school's baseball team once his pro career ended. So, he's basically the early-1900s version of Bob Huggins.
Texas Tech -- A.J. Ramos

It's another small group for MLB's Texas Tech alums. Most are fairly recent or currently playing, like Josh Bard, Josh Tomlin, Chad Bettis and Mr. Perfecto Dallas Braden. We went with Ramos, a closer who's racked up 99 saves in just three seasons and isn't afraid to ask his teammates the tough questions.
Purdue -- Bob Friend


Friend has the highest WAR (40.0) of any Boilermaker. He tallied a 3.58 ERA over his 16-year career, much of the time pitching for sub-par teams, and won 13 or more games in a season nine times. In 1955 for the Pirates, he became the only starter to ever lead the league in ERA (2.83) while pitching for a last-place team. He made three All-Star teams, is the third person on this list to win a World Series with the 1960 Pirates and his last name is Friend, and that's really nice.
Teams in this article:
Players in this article: