The Hall of Fame Case: Johnny Damon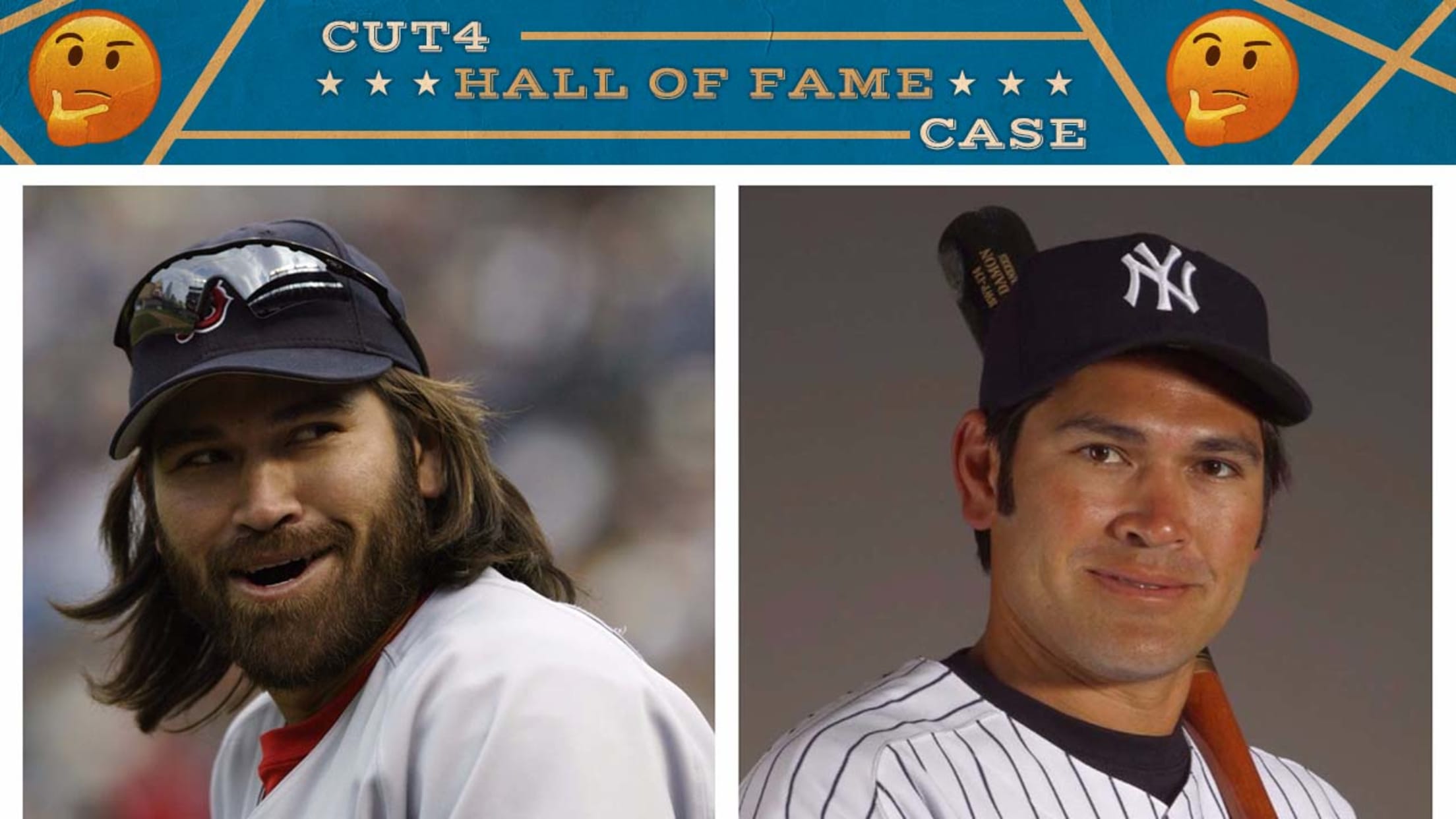 The likes of Trevor Hoffman and Vladimir Guerrero -- and even ballot first-timers like Jim Thome and Chipper Jones -- shouldn't have too much trouble racking up National Baseball Hall of Fame votes. But there are plenty of other players on the 2018 ballot who require a little more voter-cajoling. Players who may not have the on-field resume, but deserve an impassioned Hall of Fame case nonetheless. Players like ...
Johnny David Damon. Selected 35th overall in the 1992 Draft, Damon went on to play for two All-Star teams, collect 2,769 hits and win two World Series championships. His 18-year career was split between seven MLB clubs, two of which happen to be mortal enemies. And, above all, he was a central figure on a Red Sox team that ended the 86-year Curse of the Bambino.
To some, he might appear to be the quintessential Hall of Very Good player rather than a Hall of Famer, but they would be mistaken. Why? Well, because of …
The Game 7
Of his 18 seasons in the Majors, 2004 was arguably Damon's best. The center fielder's speed and on-base instincts made him the everyday leadoff hitter for then-Red Sox manager Terry Francona, and a power surge resulted in a 20-home run/94-RBI season -- the latter of which became the high-water mark for his entire career.
But none of those numbers capture exactly why 2004 was Damon's best season. For that, we need a tiny bit of narrative.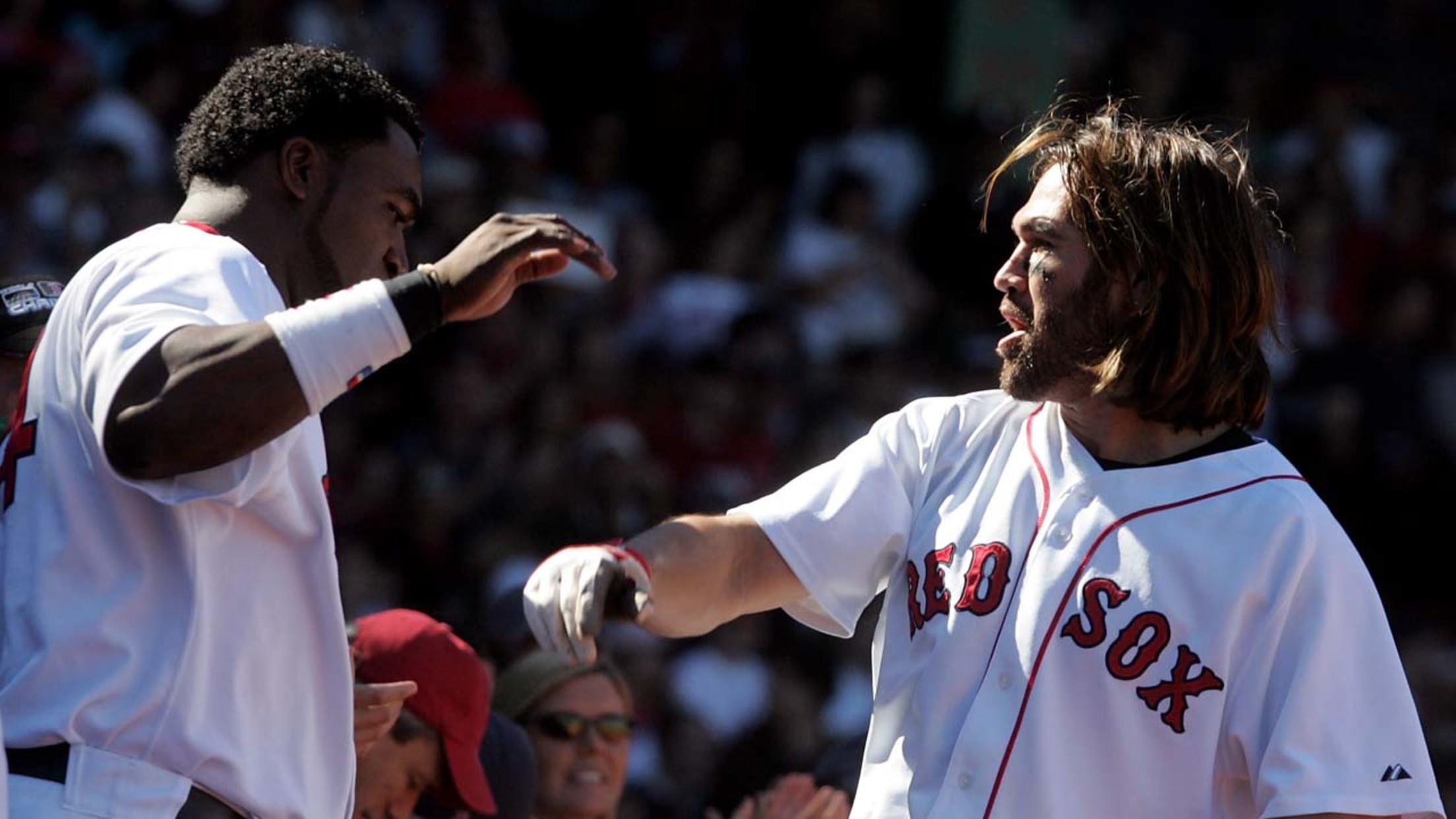 Everyone remembers the 2004 American League Championship Series for David Ortiz's dramatic late-inning walk-offs in Games 4 and 5. They may also remember Curt Schilling's bloody sock in Game 6. But, despite being the capper on one of the greatest comebacks in baseball history, Game 7 has largely faded from the broader baseball consciousness. And, honestly, it's not a surprise as to why: The Red Sox routed the rival Yankees, 10-3.
Yet, for Damon, Game 7 proved to be the signature outing of his entire baseball career.
After Ortiz started the offense with a home run in the first inning, the Red Sox loaded the bases for Damon in the bottom of the second. On the very first pitch of his at-bat, Damon decided to let Red Sox fans everywhere breathe a little bit deeper:
And, in the fourth inning, he knocked in two more runs for good measure. You probably remember the rest of that story.
The Hall of Fame hair
After the 2004 World Series, every member of the Red Sox were local idols. While Ortiz eventually became the face of the Boston ball club, Damon was seemingly its heart. His time in Boston saw the outfielder grow out his hair and beard to heretofore unheard-of proportions, and the image of him screaming around the basepaths like an angry lumberjack cemented itself in Boston sports lore.
He earned a nickname -- the Caveman -- for, well, obvious reasons: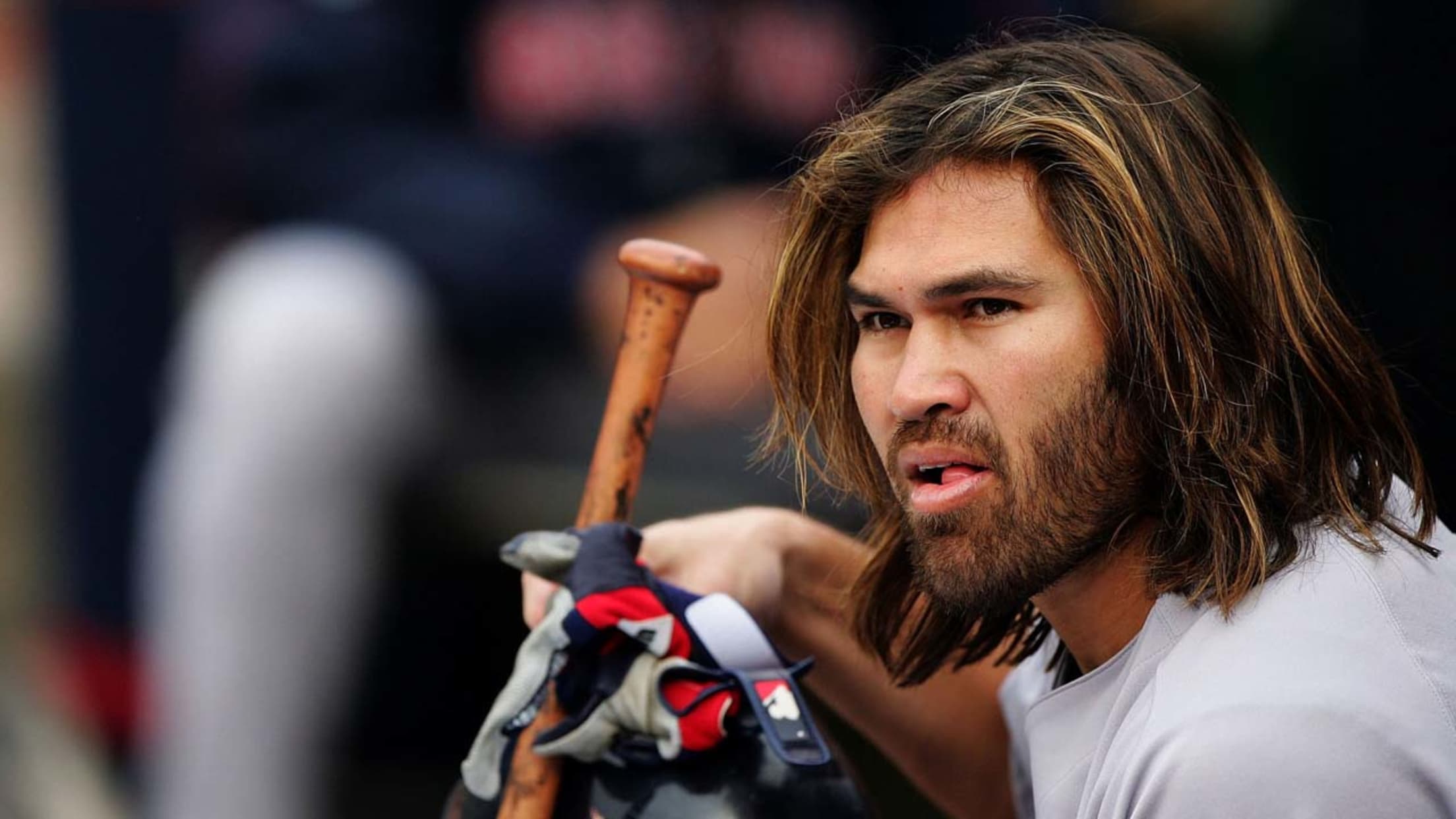 Damon's look and persona, combined with the other colorful characters on the Red Sox, led to the adoption of "The Idiots" as an identity for that era of Red Sox baseball - a kind of anti-Yankees.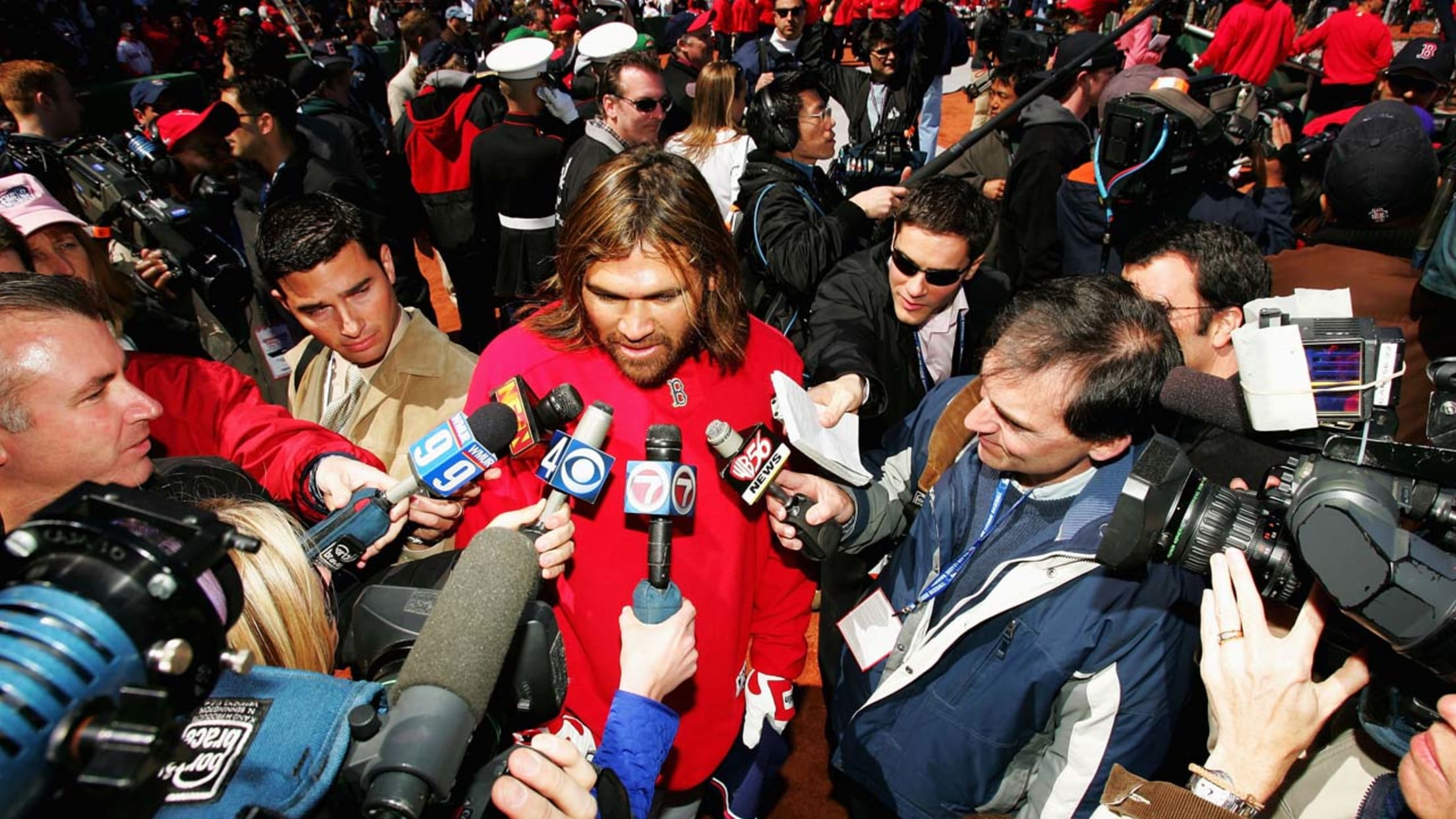 Their rivals along the Northeast Corridor had always been known for a sense of decorum and order, so Red Sox fans reveled in their team representing the exact opposite of that. Damon's scruffy hair was the physical manifestation of that idea - and in order for him to shave it off, something monumental would have to happen.
The rings
When Damon signed with another team following the 2005 season, Red Sox fans were disappointed. When that team turned out to be the Yankees, their disappointment turned to heartbreak.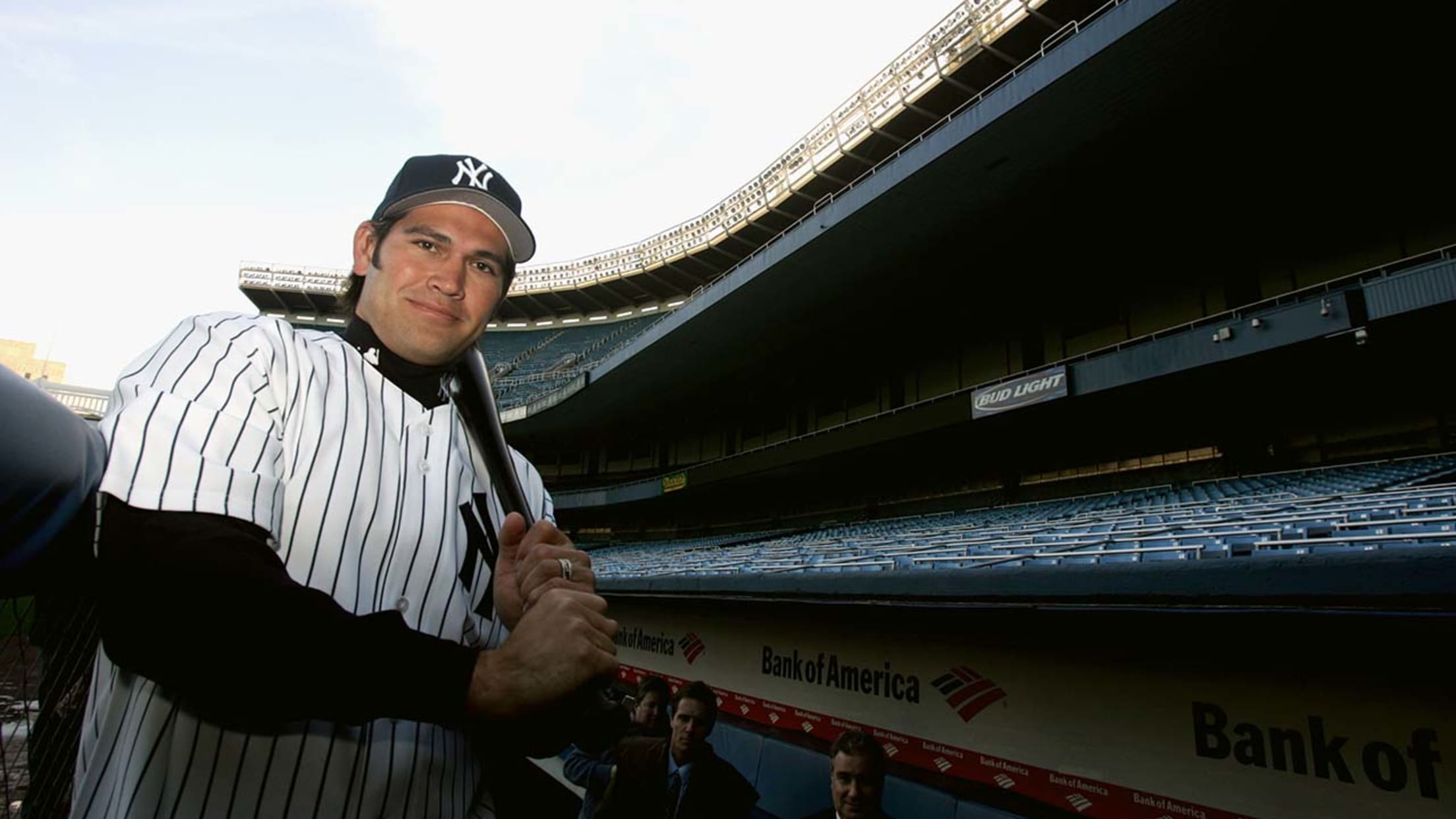 Shedding his overgrown beard and Neanderthalic hair, Damon showed up in New York looking like a new man - or rather, a more experienced version of the young player who dazzled scouts while playing for the Royals and Athletics.
Damon's first year with the Yankees saw him hit 24 home runs - the most of his career. In fact, Damon's four-year stint with New York was a near carbon copy to his four years with Boston: He slashed .295/.362/.441 in Boston and .285/.363/.458 in New York. And, free of his messier and unkempt look, he was no longer the central focus of the team. With starry names like Alex Rodriguez and Derek Jeter playing alongside him, Damon was free to simply produce.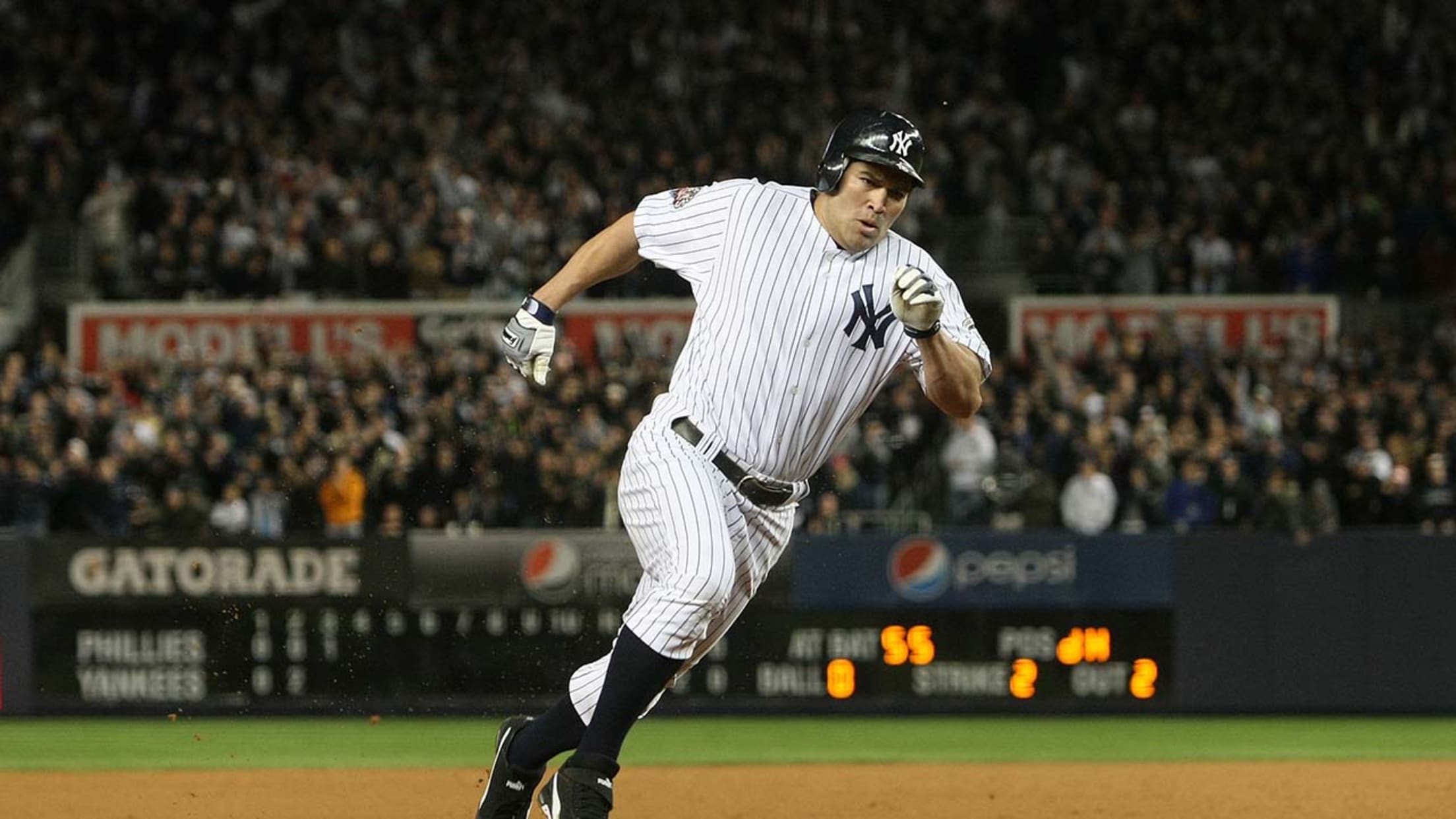 And, in 2009, the former Caveman was part of the Yankees team that defeated the Phillies to win their 27th World Series Championship in franchise history - making Damon one of the few people to win a ring with both the Yankees and Red Sox. He managed to be both the charismatic front man for Boston and a professional operator for New York, giving both teams exactly what they needed at the precise moment they needed it.
The friendship
Damon had a way of connecting with fans and teammates, and he somehow managed to play in some of the most charismatic outfield groupings in MLB history.
With the Royals, Damon manned the outfield alongside Carlos Beltrán and Jermaine Dye. In Boston, Damon joined Manny Ramirez and Trot Nixon to form an instantly iconic Beantown trio. It was there that he became involved in one of the all-time great "Cut 4s":
When he went to New York, he was met in the outfield grass by names like Bobby Abreu, Melky Cabrera and Nick Swisher.
All the while, Damon was the consummate teammate. He loved to have fun, and his attitude was infectious both for his fellow players and for the fans - and it showed on the field. Damon's teams were looser and more prone to goof off when he was on the roster, but it always seemed to help them.
During his appearance on Celebrity Apprentice back in 2014, after his playing days were over, Damon still insisted on being a team player - even when it meant his own firing.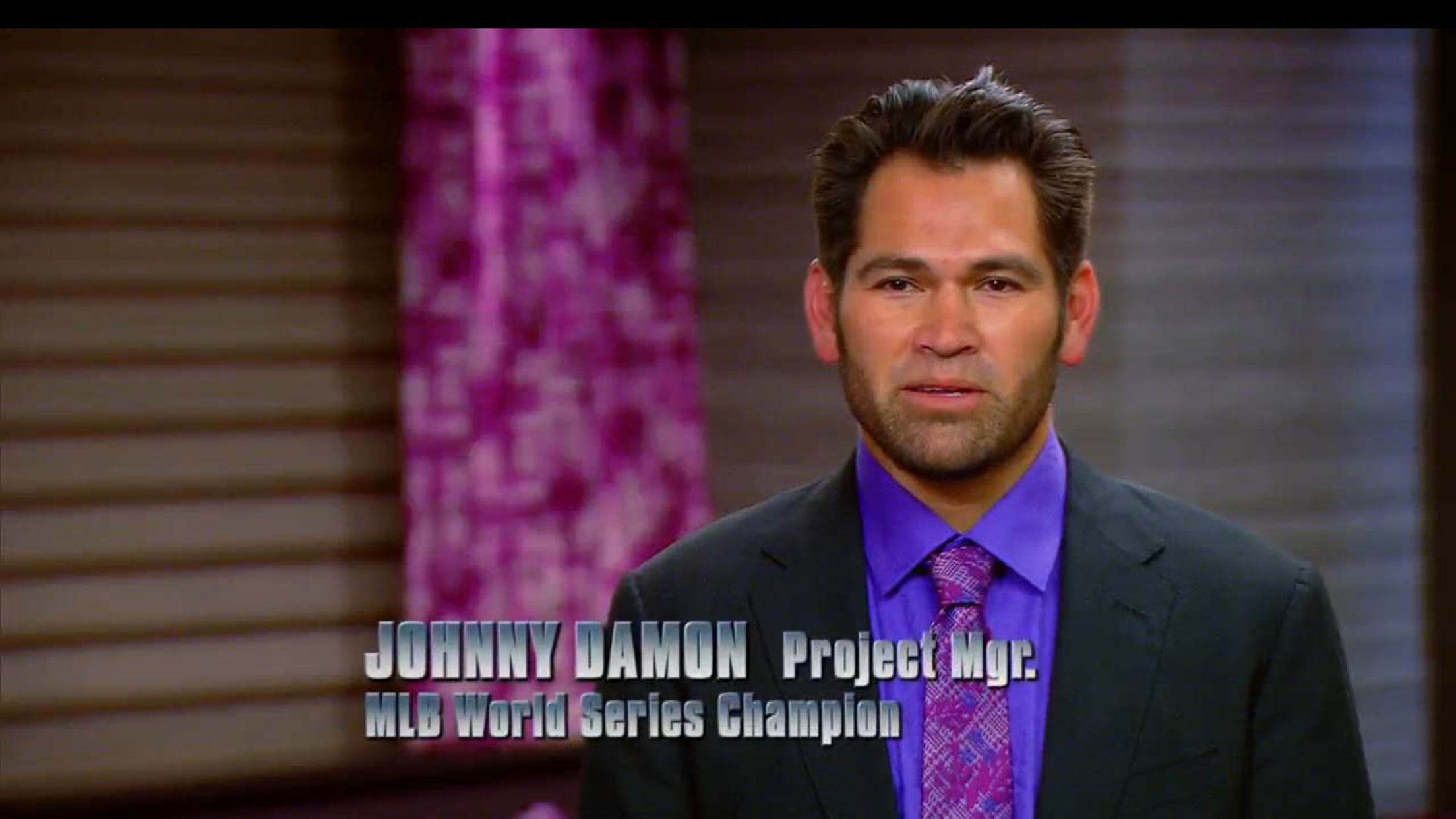 Above all else - the rings, the hair, the "Idiots" - he was a great teammate. That's just who Damon was. That's just who Damon is.