The Dodgers temporarily had both Pedro Baez and Kenley Jansen on the mound at the same time
The Dodgers beat the Nats on Wednesday afternoon, 2-1, in the finale of their three-game set after a great pitching duel between Clayton Kershaw and Stephen Strasburg.
With Los Angeles up a run in the eighth, manager Dave Roberts summoned his closer, Kenley Jansen, to face the dangerous Ryan Zimmerman, who represented the potential go-ahead run. Problem is, this came right after a play at the plate retiring Trea Turner that Washington challenged. An eager Jansen trotted in from the bullpen while the replay review was initiated.
This created a bit of a funny moment on the mound, as Jansen arrived before Roberts -- and as a result, Pedro Báez hadn't yet left the mound officially. So for a brief few seconds, there were two pitchers, catcher Yasmani Grandal and a handful of infielders all on the mound waiting for Roberts to officially remove Baez from the game: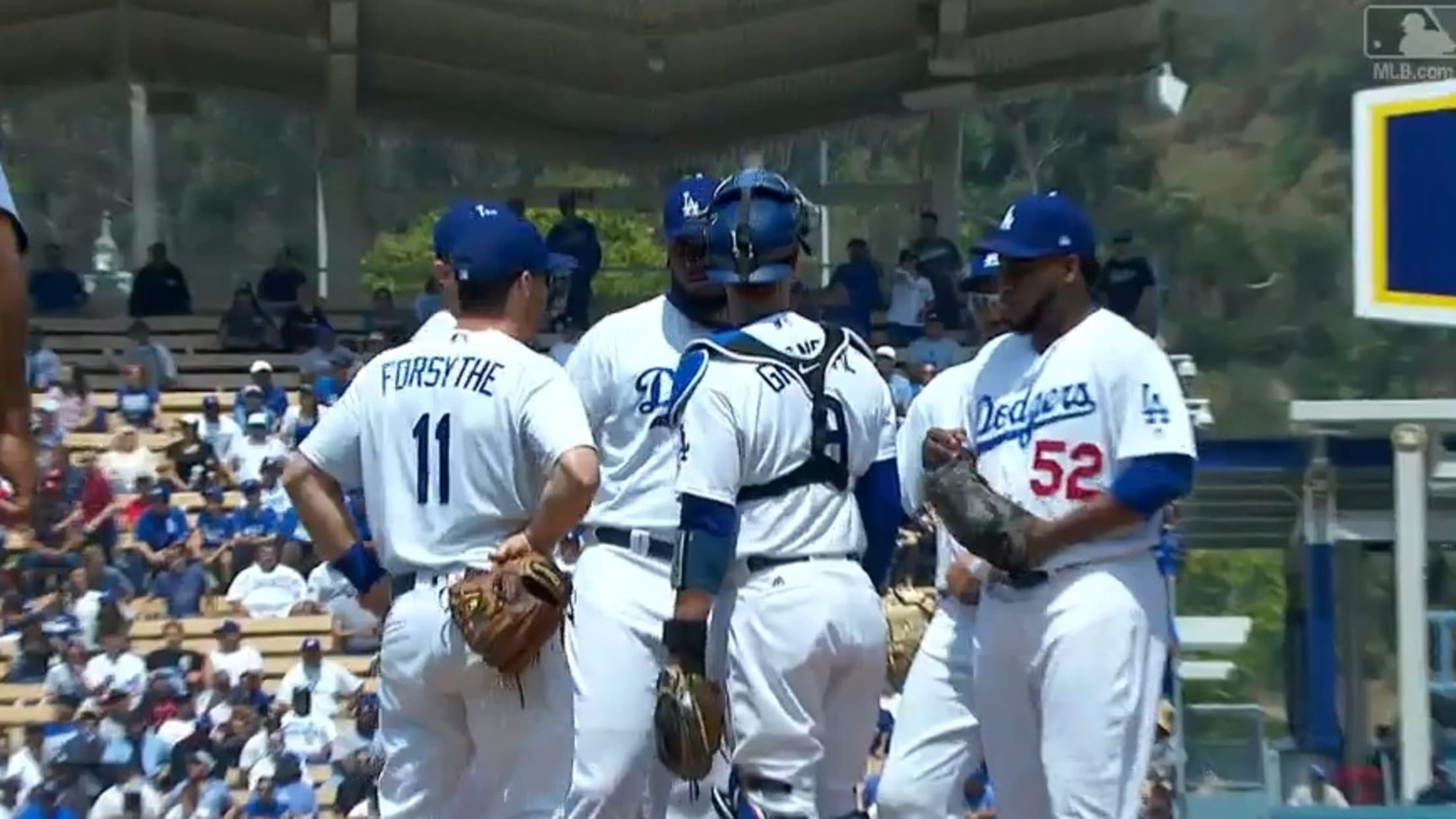 In hindsight, it makes perfect sense for Jansen to be so eager to take the hill for a save situation, considering after he wrapped it up with a clean ninth he had locked down just his third save since the start of May (a situation caused by the Dodgers' offense not leaving him many opportunities ... just a ton of candy).
Teams in this article:
Players in this article: