The first Chicago-born baby of 2017 has a Cubs-themed name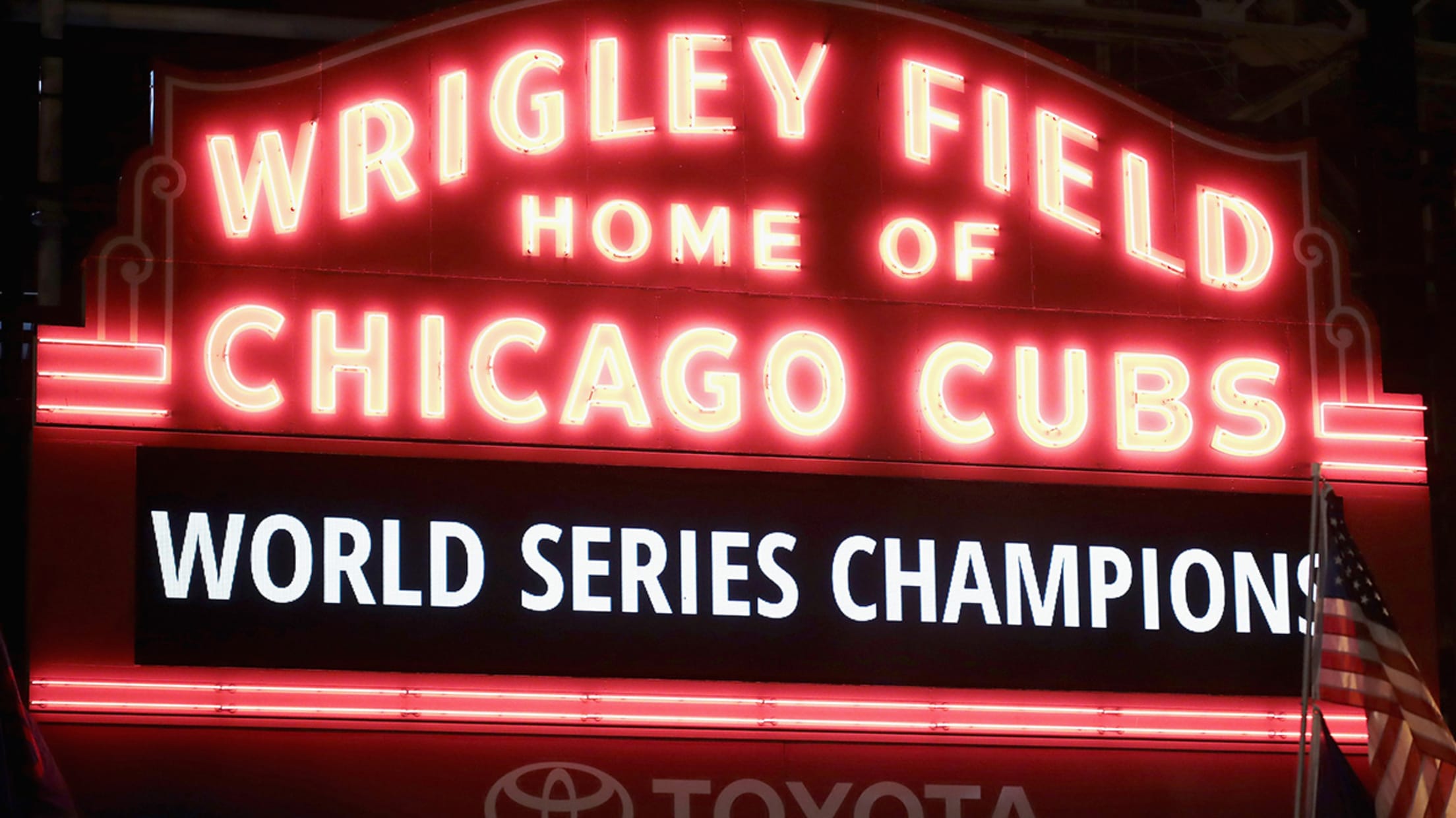 CHICAGO, IL - NOVEMBER 02: Chicago Cubs fans celebrate outside Wrigley Field after the Cubs defeated the Cleveland Indians in game seven of the 2016 World Series on November 2, 2016 in Chicago, Illinois. The Cubs 8-7 victory landed them their first World Series title since 1908. (Photo by Scott Olson/Getty Images) (Scott Olson/Getty Images)
There's nothing particularly strange about diehard baseball fans naming their children after their favorite players, or even their favorite parks. Just ask Pudge and Odor (the baby versions), or this Orioles fan named Camden Yards. Even Ben Zobrist got in on the trend, naming his youngest daughter Blaise Royal after winning the 2015 World Series with Kansas City.
Well, as you may know, Zobrist won another World Series ring in 2016. And according to the Chicago Tribune, the parents of the first baby born in the Windy City in 2017 was named in honor of the team he won it with:
Wrigley Rose wasn't supposed to arrive for another few weeks, but she came into this world with two distinctions: a World Series-worthy name and the (unofficial) honor of being the first baby born in a Chicago-area hospital on New Year's Day. After a short labor, Ellen Dalbey delivered Wrigley at 12:12 a.m. at AMITA Health Alexian Brothers Medical Center in Elk Grove Village …

"We knew some people would be questioning if we only named her that because they won the World Series. We like to let people know we chose the name before the Cubs won," said Aaron Dalbey, [Wrigley's dad], who noted both he and his wife come from a long line of die-hard fans.
Meet baby #Wrigley Rose Dalbey, the first 2017 baby in the #Chicago region ... Yes, her parents are huge @Cubs fans pic.twitter.com/16IlJi1rdk

— Jazmin Beltran (@JazminBeltran) January 2, 2017
But Wrigley Rose isn't the only baby with a Cubs-related name. Born at Central DuPage Hospital in Winfield, Ill., Addyson Kelley Jeanne Barham is named after both Cubbies shortstop Addison Russell and the street Wrigley Field is on.
"She already has a Cubs outfit, and it's a really cute outfit," said Chuck Barham, who said the couple ended up with a butterfly-themed nursery even though he liked the idea of a Cubs theme. "We can't wait to take Addyson to her first Cubs game."

Addyson won out over other name options when the Cubs season got really exciting in September, Barham said.
May Cubs babies continue to delight us throughout the new year.