The Giants have signed KBO star Jae-gyun Hwang, a bat-flipping hero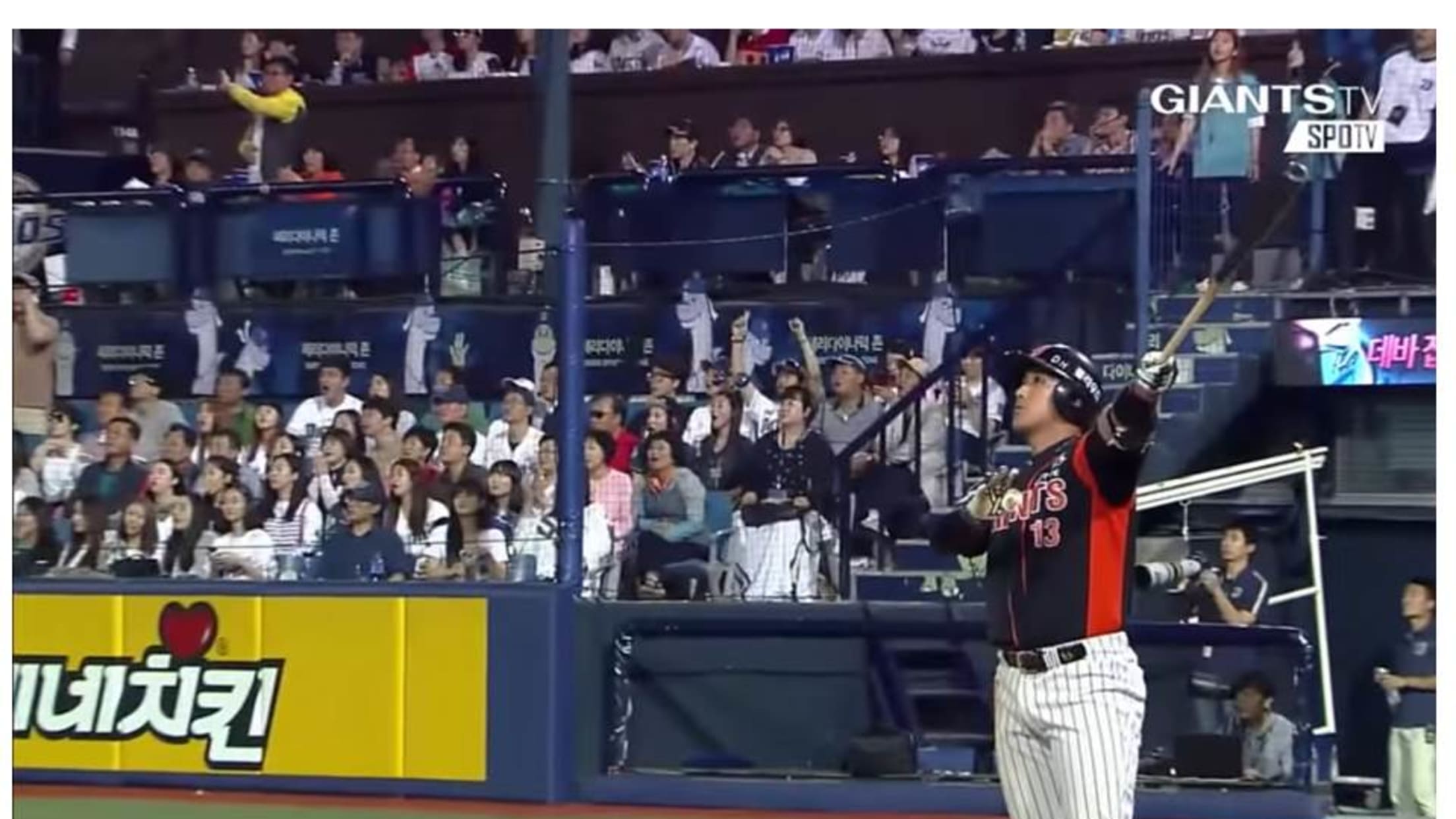 The Giants have reportedly signed KBO third baseman/shortstop Jae-gyun Hwang to a Minor League deal. Hwang, 29, seems to be just coming into his own the last couple of seasons. He has back-to-back campaigns of 25-plus homers and his 113 RBIs and .335/.394/.570 slash line in 2016 were career highs. He stole 25 bases and cut down on his strikeout total by half.
Oh, and he's also the bat-flipping king of our dreams. Just look at these:
And the master class:
YES.