The Giants' Triple-A team will celebrate 25 years of 'A League of Their Own' with special jerseys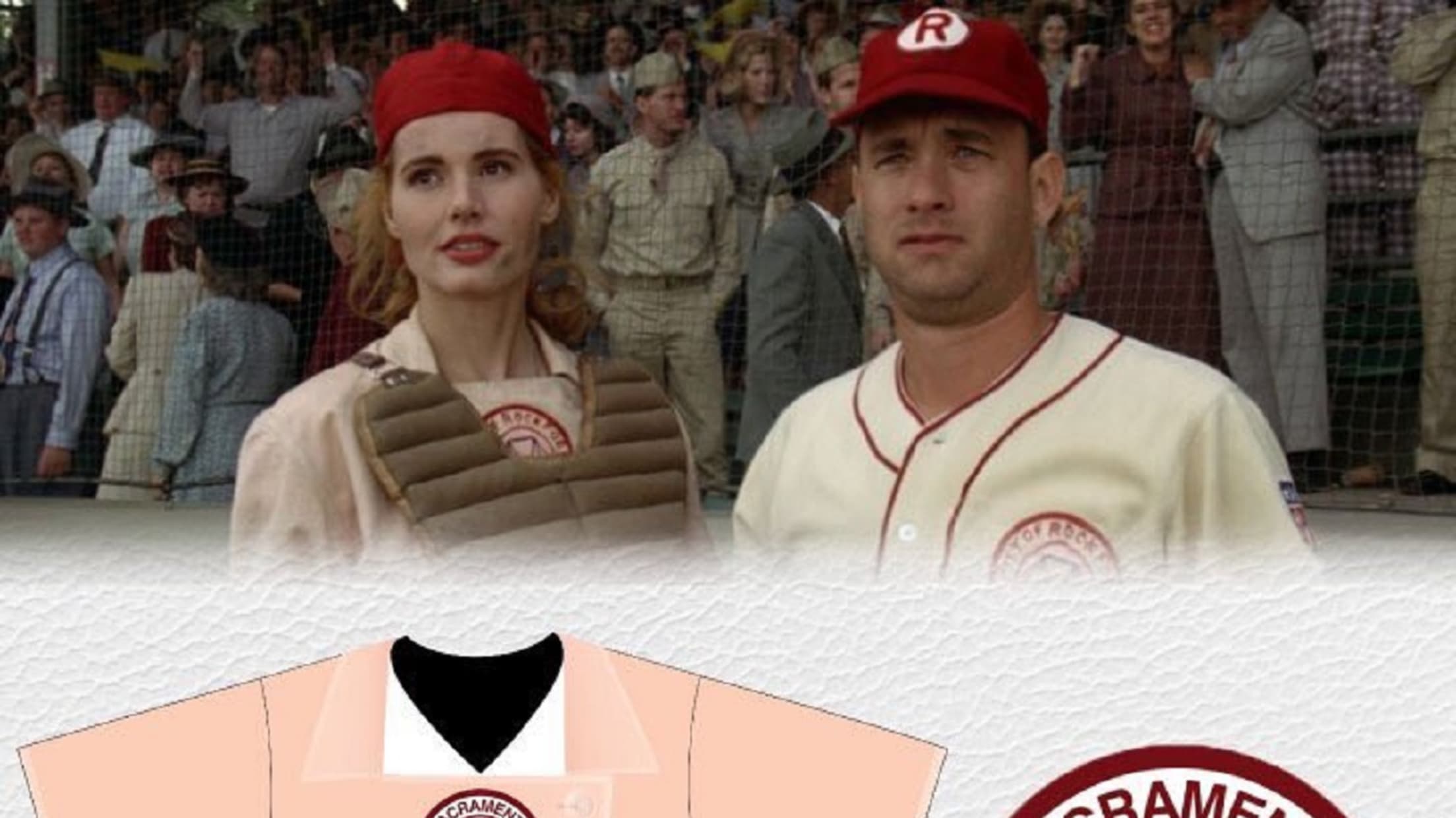 Director Penny Marshall scored a big hit in the sports cinema world with 1992's "A League of Their Own," a narrative based on the real-life All-American Girls Professional Baseball League in the 1940s.
The film, which featured performances from Geena Davis, Madonna, Rosie O'Donnell, Lori Petty (Lolly on "Orange is the New Black"), and, of course, Tom Hanks, celebrates its 25th anniversary in 2017. So it's without much surprise, then, that an MiLB team saw fit to honor the movie with a theme night for the upcoming season.
Take it away, Sacramento River Cats:
Geena and Tom agree: Two thumbs up 👍👍 #ClawsUp #RiverCats pic.twitter.com/n2ZABUAFi8

— Sacramento River Cats (@RiverCats) February 8, 2017
The players on the Giants' Triple-A affiliate will don the jerseys seen above for their Sept. 2 contest against the El Paso Chihuahuas. It's the latest in an ever-growing trend of MiLB teams to tug at our nostalgic heartstrings with special theme nights paying homage to things from the '90s.
Just last week, the Frederick Keys detailed a "Home Improvement" Night that will feature an appearance from Al Borland himself (!), and the Fresno Grizzlies held a "90s Night" of their own last season with Kel Mitchell (!!) on hand for the fun.
It's inevitable that more '90s-themed MiLB nights are coming, so be sure to swap in some fresh portable CD player batteries for the bus ride to your nearest ballpark in 2017.