The Hall of Fame Case: Brad Ausmus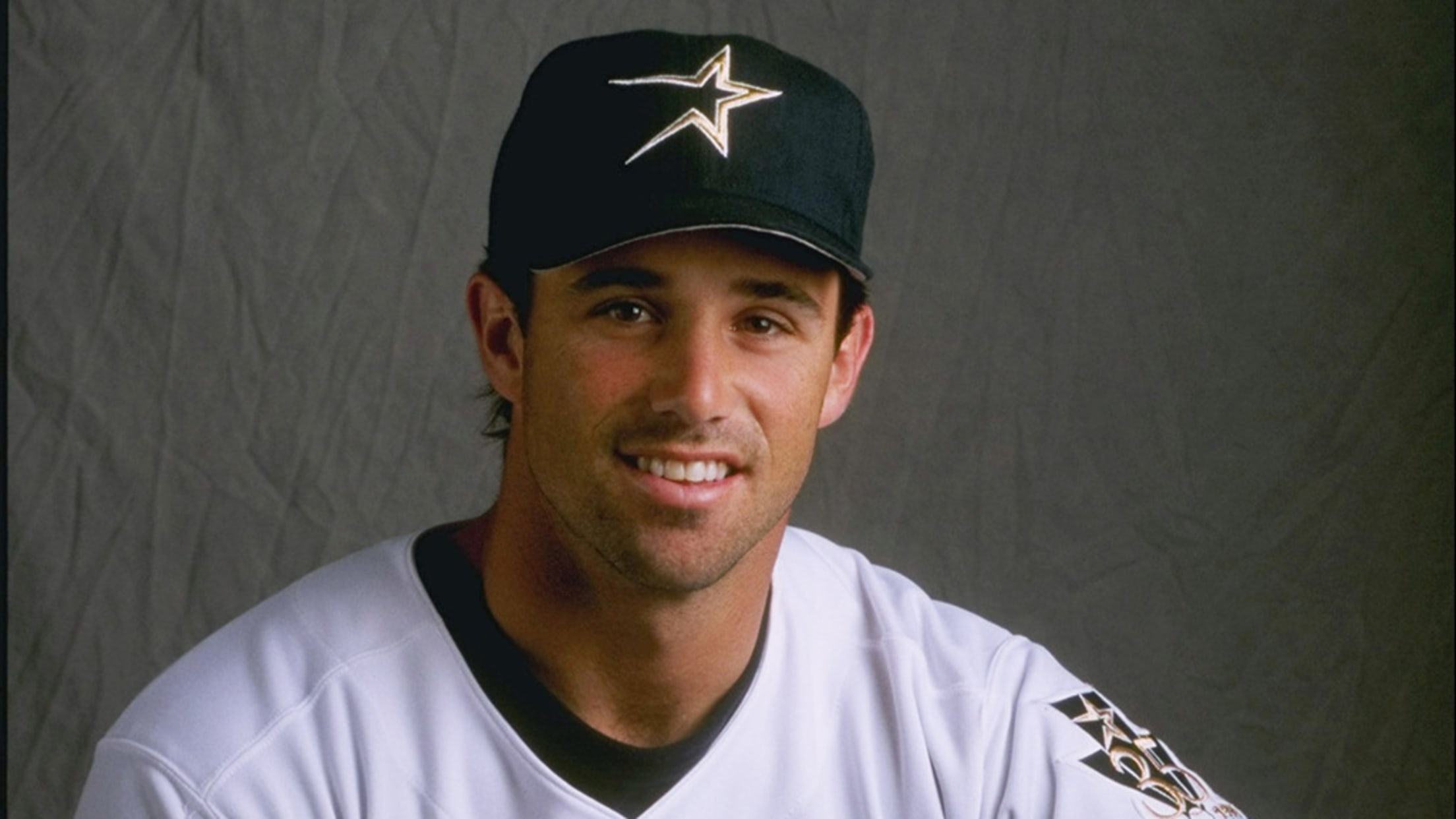 6 Mar 1998: Brad Ausmus #11 of the Houston Astros poses for a picture during Spring Training at Osceola County Stadium in Kissimmee, Florida. (Craig Melvin)
Sure, there will be plenty who vote for the likes of Ken Griffey Jr., Mike Piazza and Jeff Bagwell on their National Baseball Hall of Fame player ballots, but there are players on the ballot who require a little more voter-cajoling. Players who may not have the on-field resume, but deserve an impassioned Hall of Fame case nonetheless. Players like …
Bradley David Ausmus. Why does he belong in the Hall of Fame? Simple: when people think of handsome men named Brad with long, productive careers, they first think of Brad Pitt. But they think of Brad Ausmus second.
For 18 seasons, Ausmus squatted behind the plate, and now he sits in the Tigers' dugout. Since 1993, he's been a catcher, a manager, an All-Star and a three-time Gold Glove Award winner. And he's always looked very good doing it. But if you need any more evidence that Ausmus is HOF-worthy, read on:
He was the catalyst for one of the two longest games in postseason history
The Astros led the 2005 NLDS two games to one, but trailed the Braves, 6-5, in the bottom of the ninth inning of Game 4. With two outs, Ausmus knocked a game-tying home run that was barely a home run:
Seriously, it was about as close to not being a home run as a home run can be: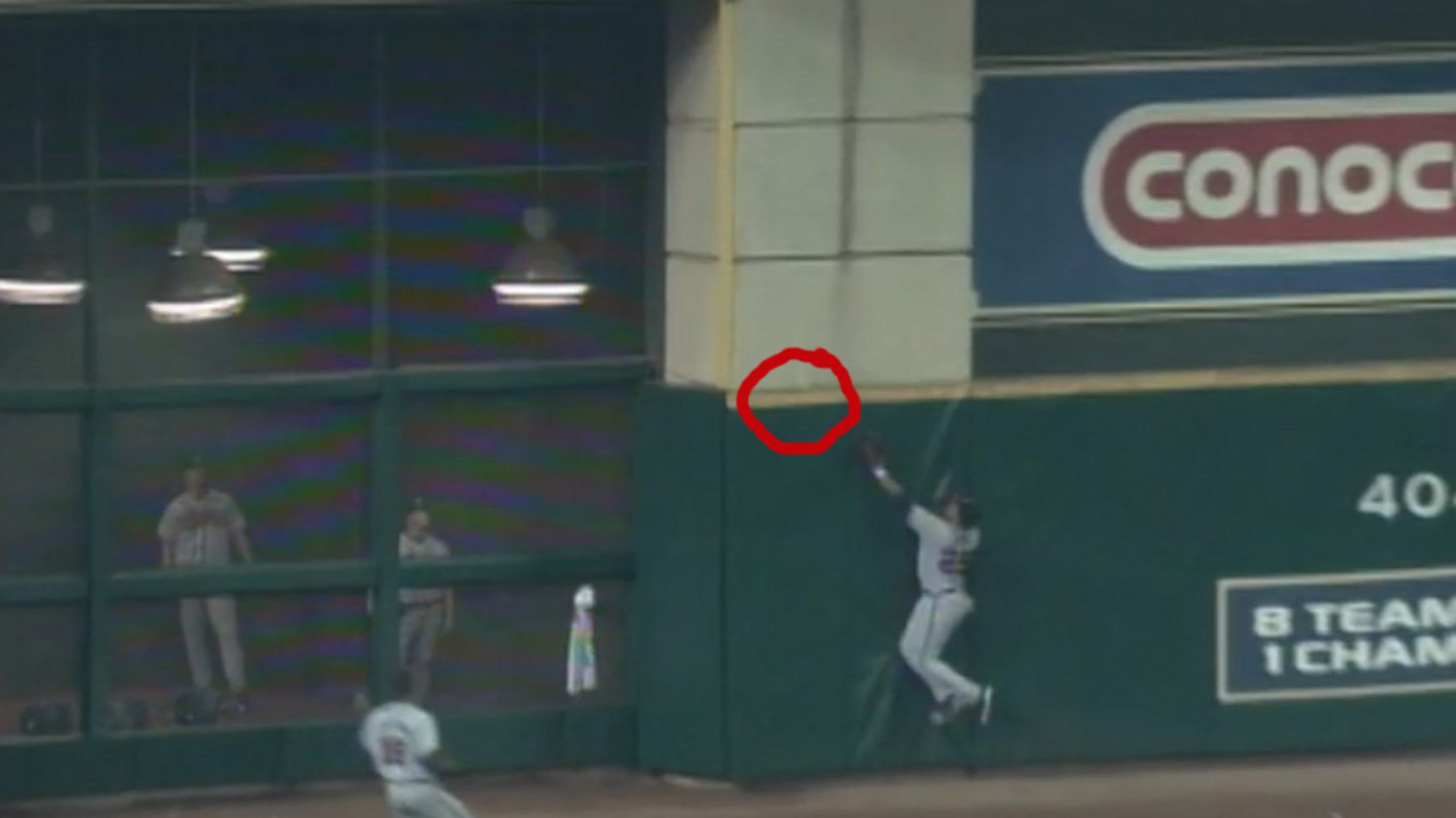 But it was out of there by mere centimeters, and so the game was tied, 6-6, after nine innings. And thanks to those centimeters, it remained tied for another nine innings, until Chris Burke walked off with a solo home run in the bottom of the 18th. Without Ausmus' homer, the Astros and Braves may never have played what was, at the time, the sole longest game in postseason history (before the Giants and Nationals tied it with an 18-inning affair in Game 1 of the 2014 NLDS).
Ausmus' home runs just don't tie games, they inspire history.
His beauty
Hall of Fame voting is not a beauty pageant, but if it were, Ausmus would be a shoo-in. This is a man once described as "probably the best-looking manager in the history of baseball" by NBC Sports' Craig Calcaterra, who ranked Ausmus as the handsomest manager in 2013 and 2014, before bumping him down to second in 2015.
And don't even doubt him in the swimsuit competition:
hahaha wow!! I'll retweet this just for Brad...RT @AndrewBolf: @DAVIDprice14 OBVIOUSLY. Go #Tigers! pic.twitter.com/8h3eUWqjTF

— David Price (@DAVIDprice24) March 20, 2015
Just imagine that on a plaque in Cooperstown.
He's Brad Awesomes
If you say "Ausmus" aloud 10 times fast, it begins to sound like "Awesomes." Seriously, try it: "Brad Ausmus" becomes "Brad Awesomes," which is surely the name of a HOF-worthy player. And for your consideration, two awesome facts about Brad Awesomes for his HOF candidacy:
1. His 11.1 career defensive WAR in Houston is second all-time in Astros history.
2. At different points in his career, Ausmus led his respective leagues in games played at catcher, putouts by a catcher, assists by a catcher, double plays turned by a catcher and percentage of baserunners caught stealing.
He's a hot commodity
And we're not just talking about his looks. If you look at Ausmus' playing history, you'll notice he spent his first 3 1/2 seasons with the Padres. He was then traded to Detroit, where he stayed for half a season before the Tigers traded him to the Astros. After two seasons in Houston, he was dealt back to the Tigers, and then after another two years, back to the Astros. That's two teams that both traded for Ausmus not once, but twice. There must've been something they saw that they liked.
His sandwich-making skills
He could cater his own induction! A vote for Ausmus is a vote for efficiency.