The Hall of Fame Case: Derrek Lee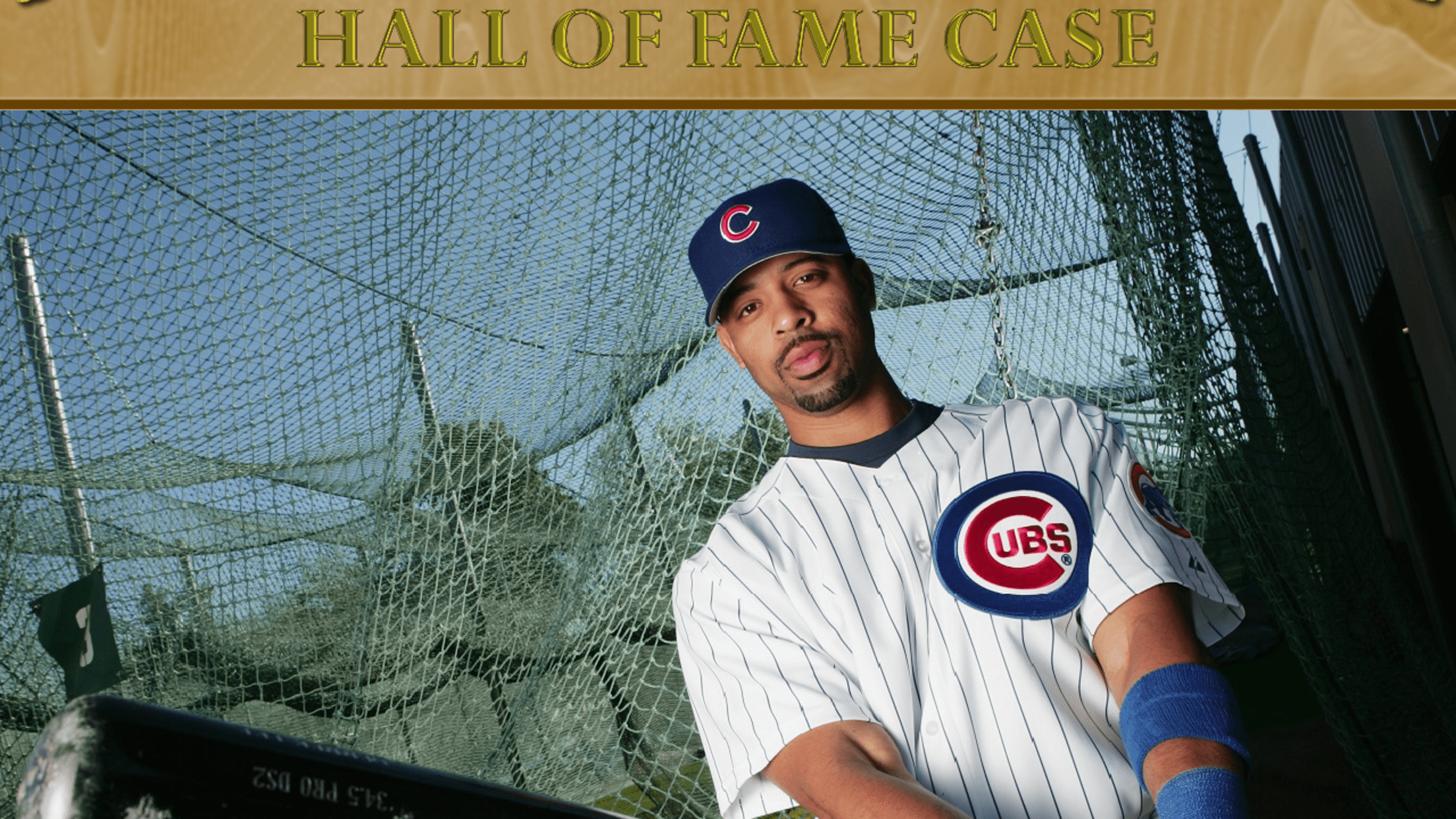 The likes of Jeff Bagwell and Tim Raines -- and even first-timers like Vladimir Guerrero or Pudge Rodriguez -- shouldn't have too much trouble racking up National Baseball Hall of Fame votes. But there are plenty of other players on the 2017 ballot who require a little more voter-cajoling. Players that may not have the on-field resume, but deserve an impassioned Hall of Fame case nonetheless. Players like ...
Derrek Leon Lee. Originally drafted by the Padres with the No. 14 pick in the 1993 Draft, Lee made made his mark in baseball with two clubs: the Marlins, to whom San Diego traded him in a package for right-hander Kevin Brown, and the Cubs.
By the time his career came to its end after a 2011 stint with the Orioles, Lee had amassed a cumulative slash line of .281/.365/.495, clubbed 331 homers, collected 1,078 RBIs, won three Gold Glove Awards and made two All-Star teams.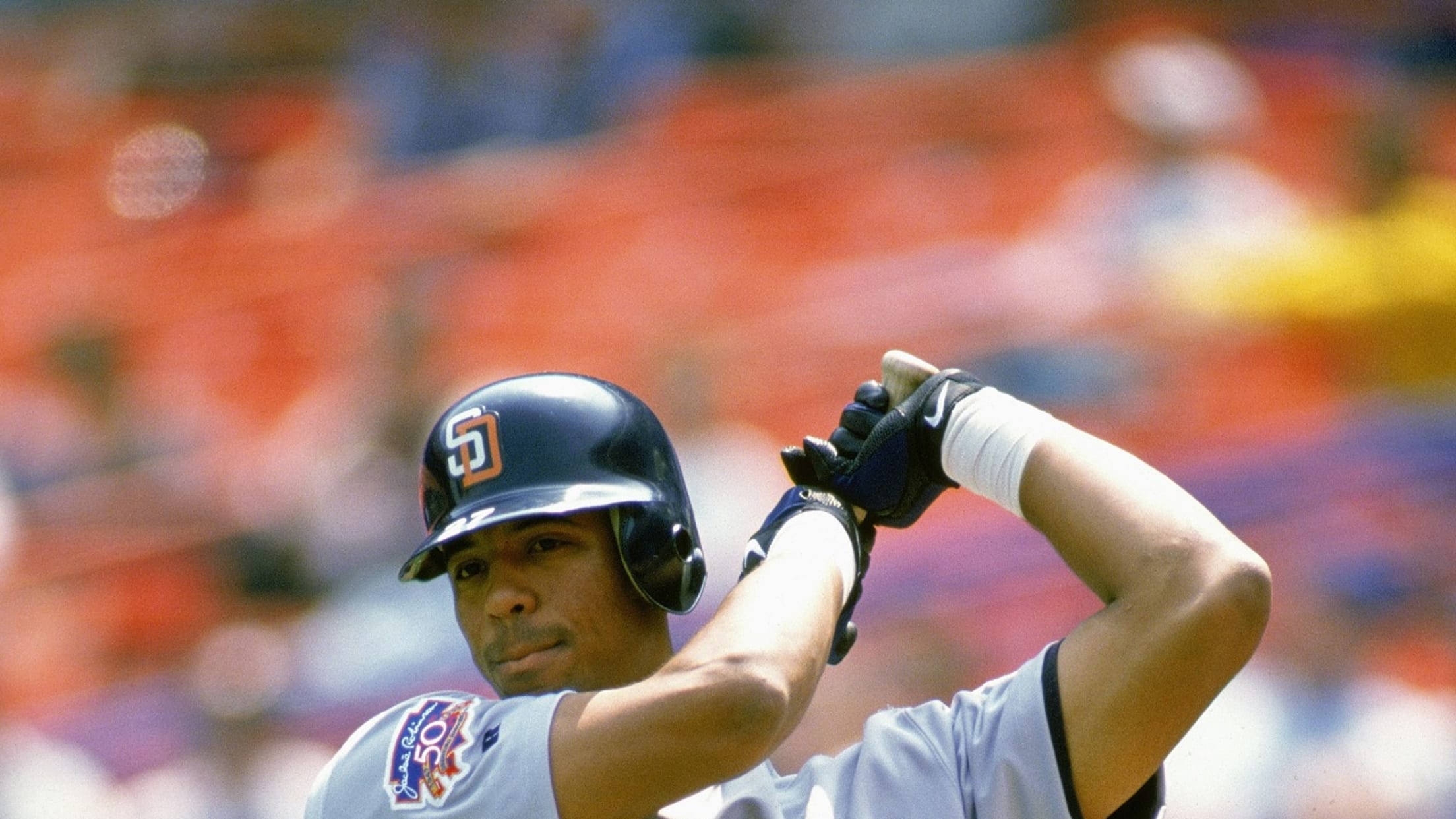 If this image doesn't seem familiar, fret not -- Lee only appeared in 22 games for San Diego in 1997. It was after leaving Southern California that Lee's legacy began.
You might remember his offense, but he was a wizard with the glove, too
After beginning his career with San Diego, Lee moved on to the Marlins -- an organization attempting to go young in an effort to shed payroll accumulated en route to their '97 World Series title. Flash forward to '03, and they found themselves right back in the thick of things thanks in part to former youngsters like Lee, who had developed into a premier slugger in the National League.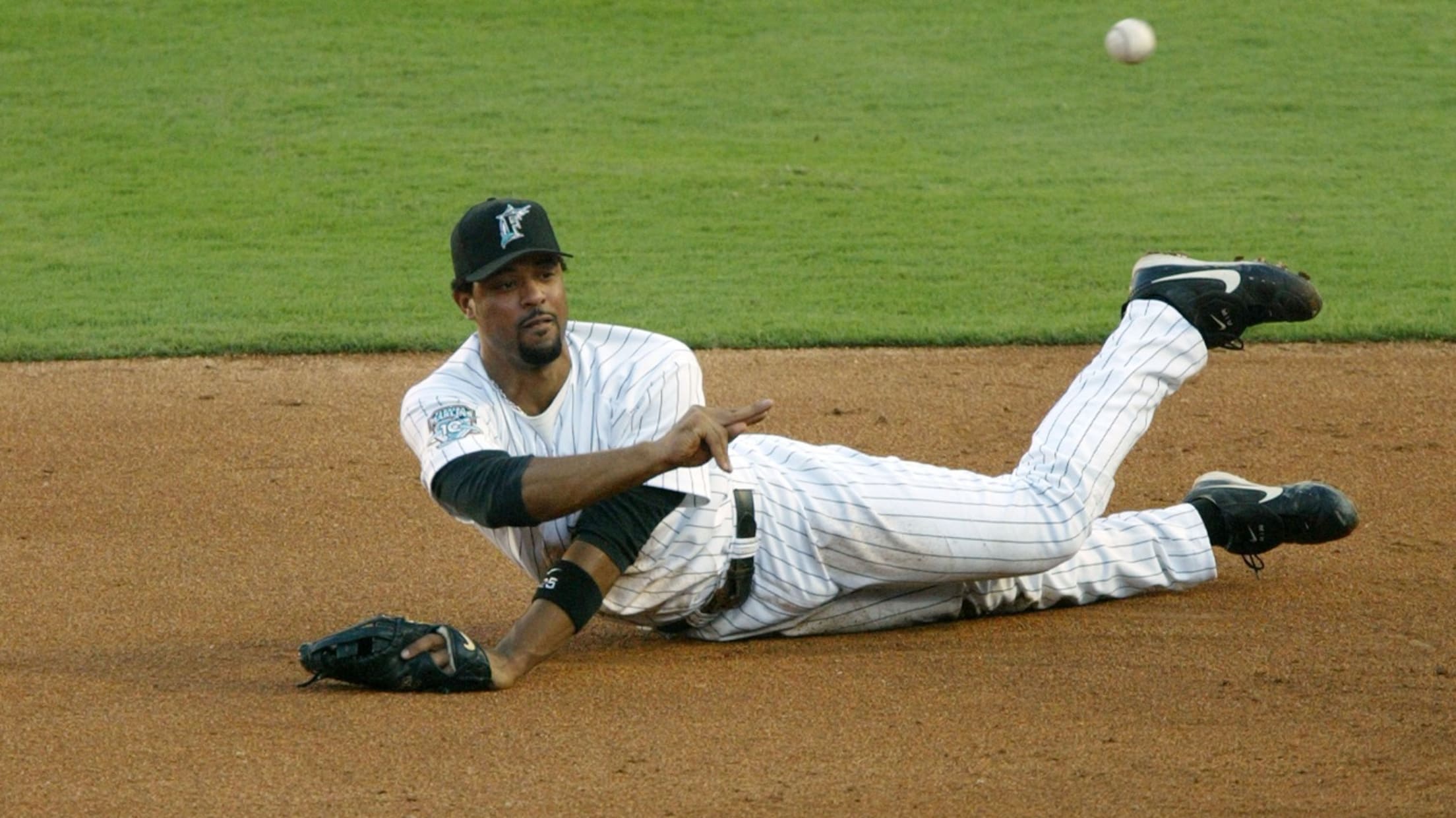 Lee was a formidable weapon for the '03 Marlins, hitting 31 homers, collecting 92 RBIs and locking up his first Gold Glove Award.
That year, he hit .271/.379/.508 with 31 homers, picked up 92 RBIs and earned some MVP consideration as well as his first Gold Glove Award -- an achievement he backed up with slick play after slick play ...
He was a 6-foot-5 wall over there:
He put that defensive talent on full display in Game 5 of the World Series, denying Hideki Matsui of a big hit and effectively wrapping up a crucial win in the Fall Classic like it was no big deal:
He took his talents to Chicago and had one of the best seasons of any Cub -- ever
Lee was dealt to the Cubs after the '03 season and began the most dominant portion of his career -- and it came with heightened expectations, since he effectively replaced Sammy Sosa.
He had a strong first season in Chicago in '04 (.278/.356/.504, 32 homers, 98 RBIs, 2.7 WAR) -- but his 2005 campaign was arguably one of the finest in Cubs history. He earned his first All-Star nod that year, which facilitated this amazing photo with Aramis Ramirez and a young Miguel Cabrera: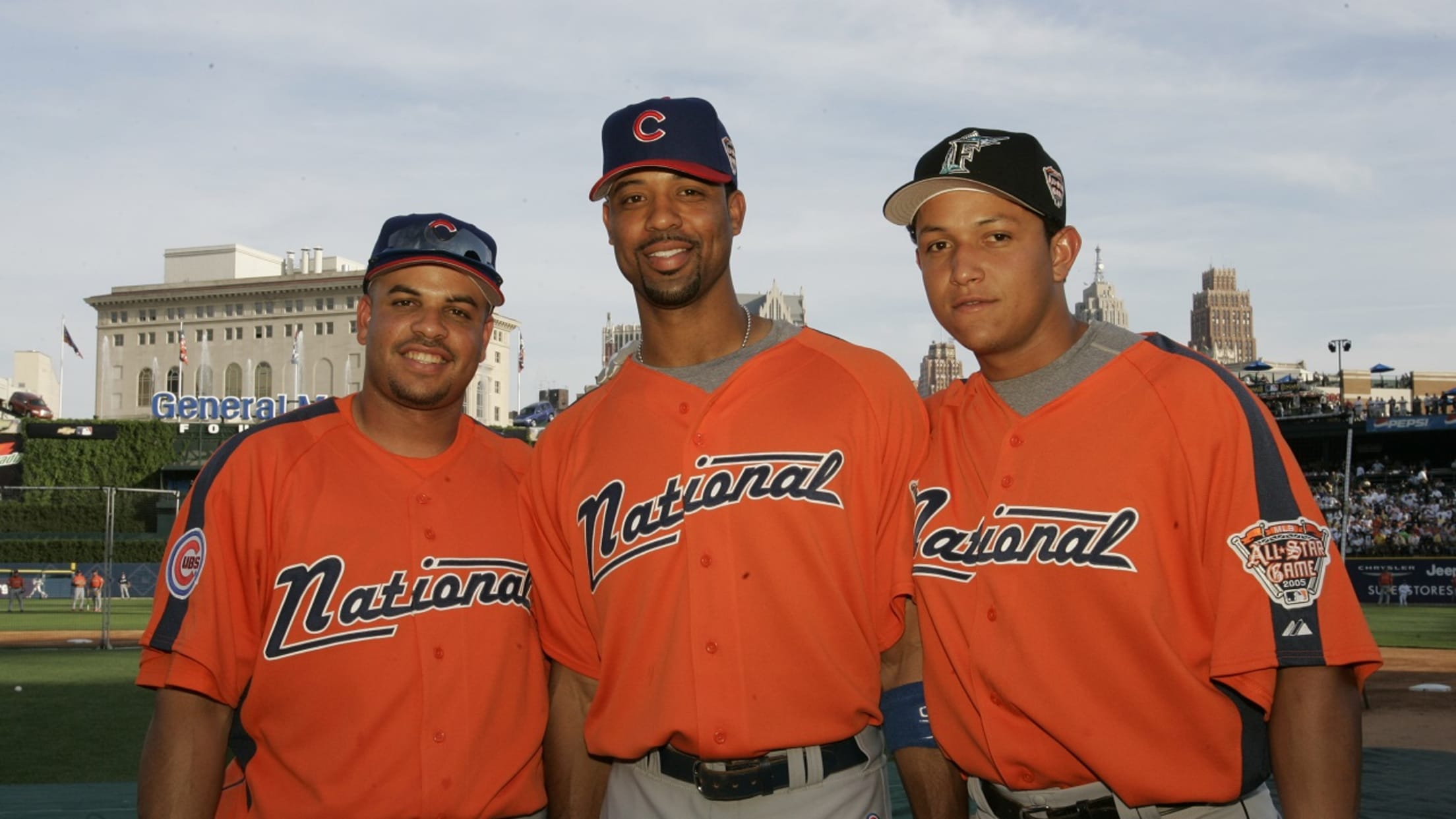 After it was all over, Lee won the NL batting title with a .335/.418/.662 line. He hit 40 homers. He drove in 107 RBIs. His WAR was 7.7. He basically did this (a 5-for-5 night against the Dodgers) for a few months straight, give or take:
As far as Cubs history is concerned, Lee's 2005 was right up there alongside Ernie Banks in 1958, Hack Wilson's 1930 campaign and Sosa's dramatic years in 1999 and 2001 -- so yeah, he made a mark in franchise history.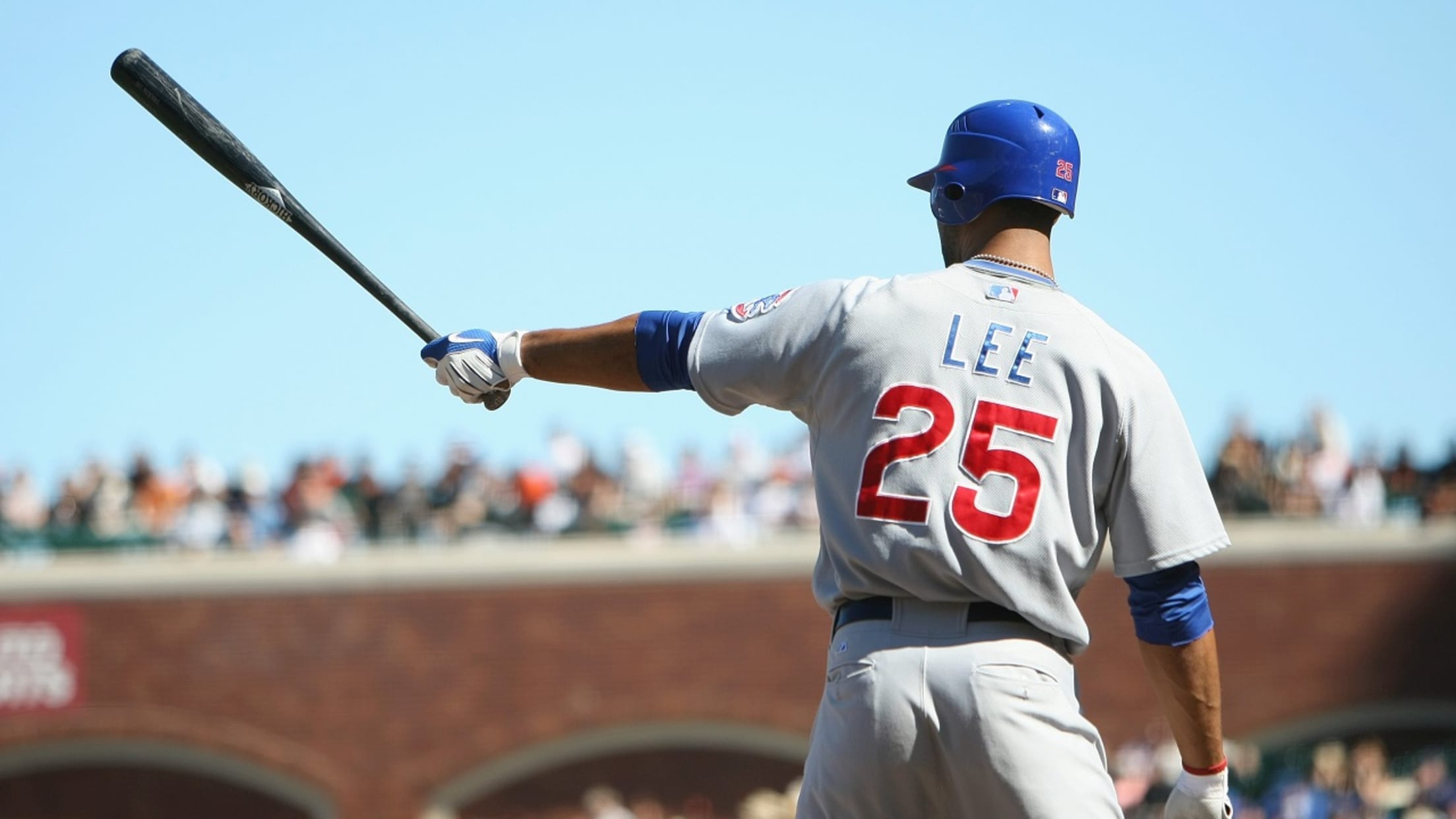 He embraced his past with open arms and made fans deliriously happy
Here's Lee making some young Cubs fans' day (life?) with some high-fives after hitting a go-ahead homer: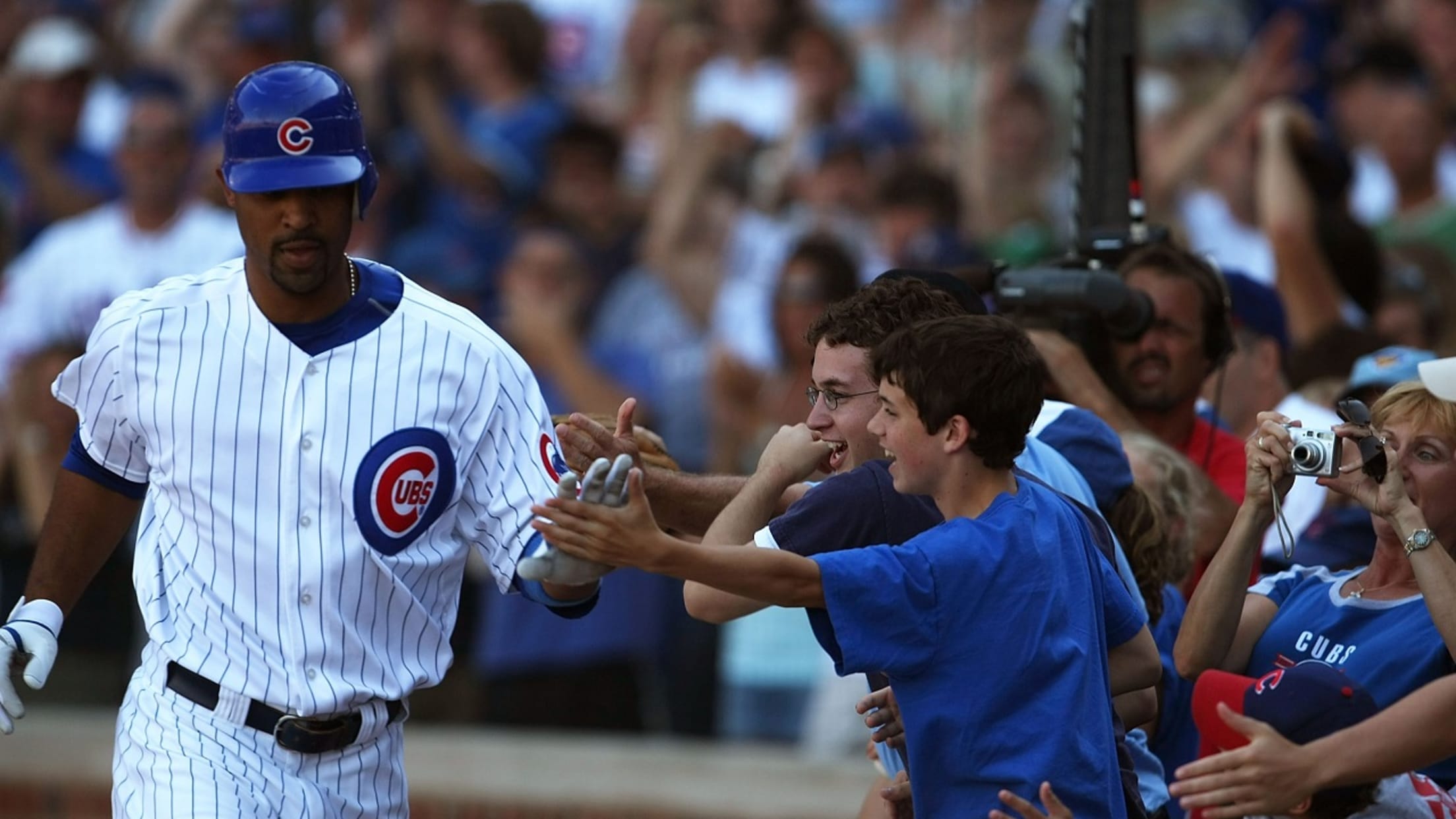 And here's a photo from '11 featuring Lee, when he played for the Pirates, making one Cubs fan's day by signing her jersey in a return visit to Wrigley Field: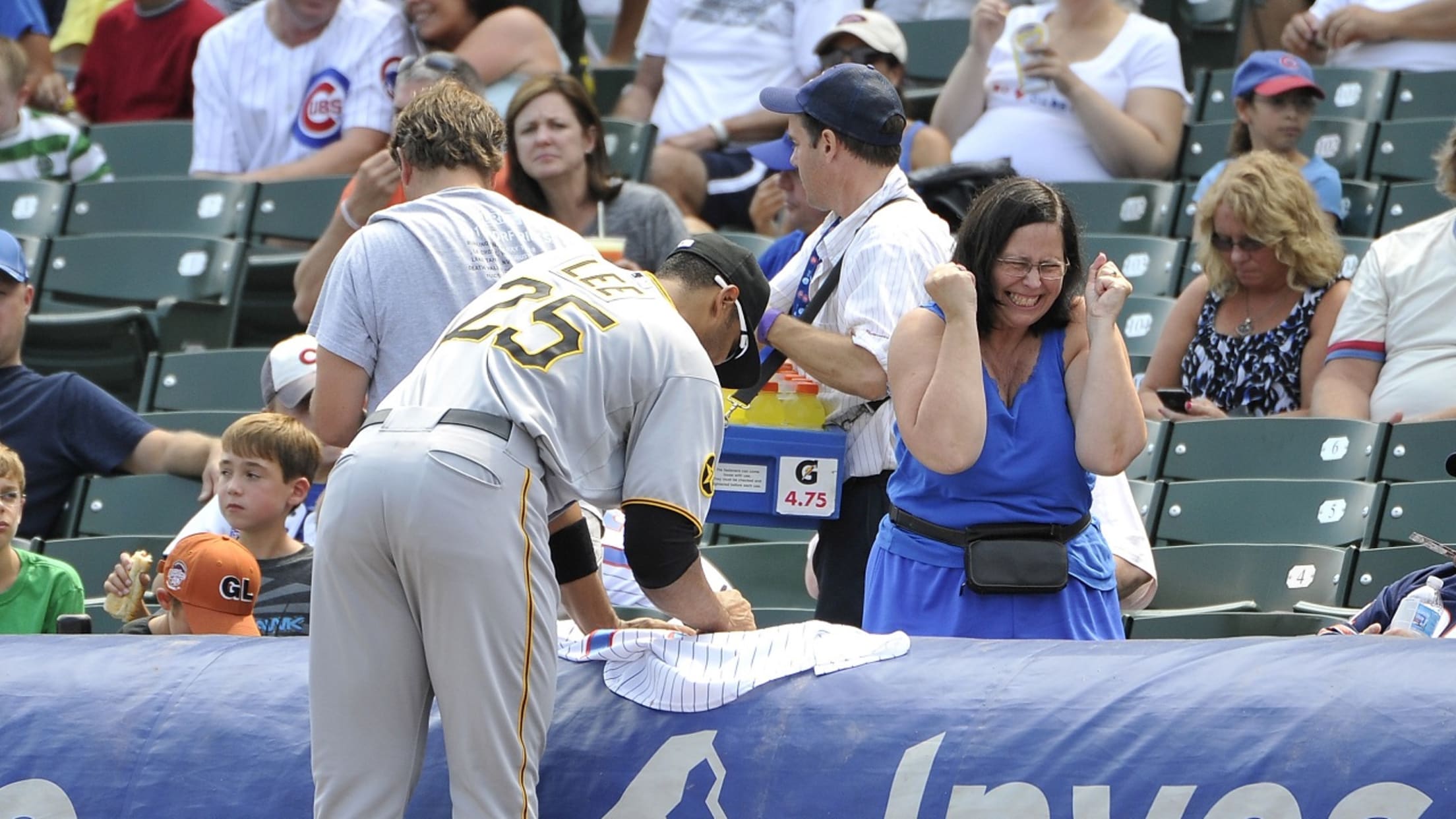 May we all, each and every one of us, be as happy about anything someday as that woman was upon receiving her Lee autograph.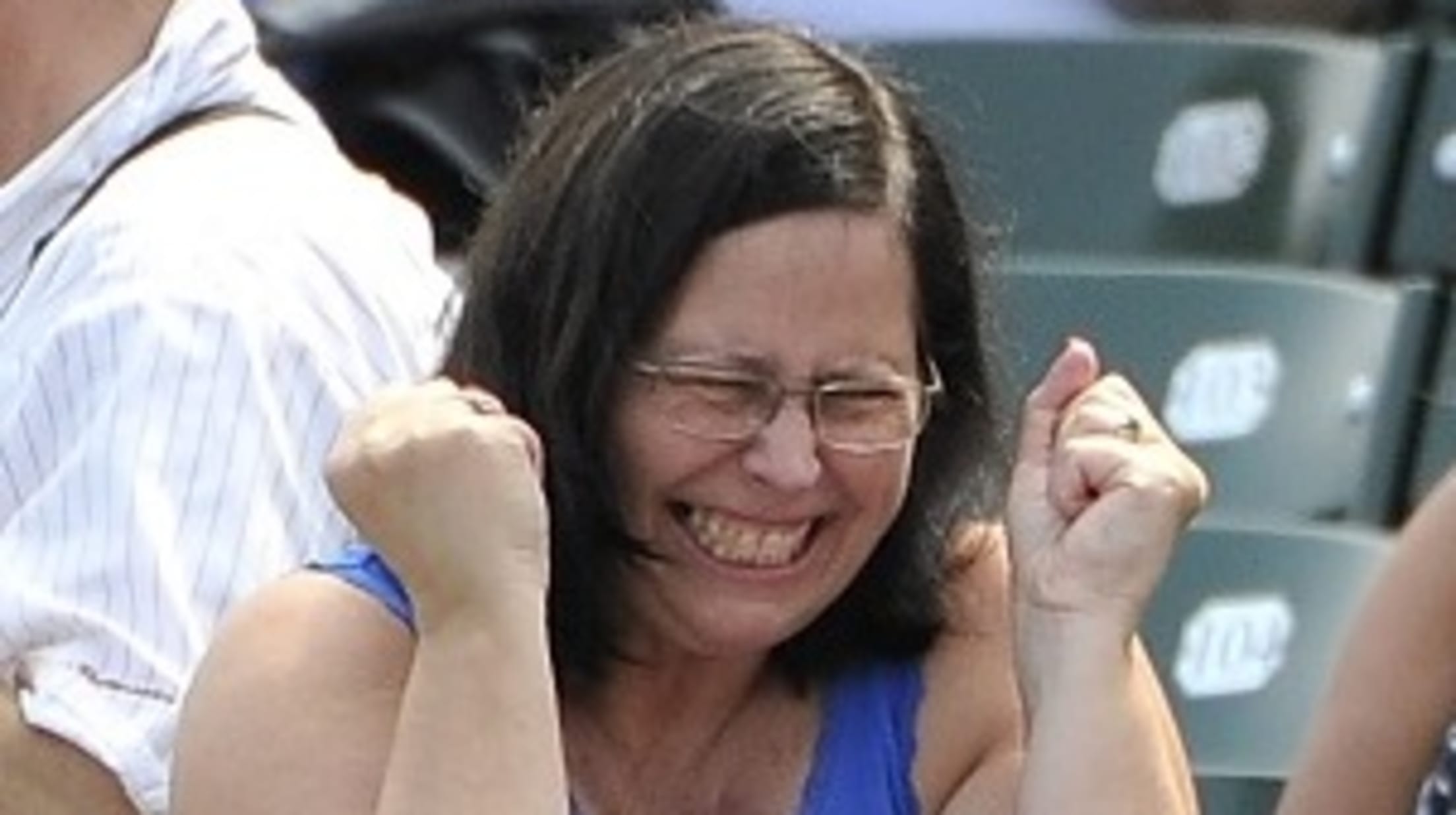 Because he had so many good times there, Lee returned to the Friendly Confines in again in '15 as part of his 40th birthday festivities:
Fan favorite. Dinger machine. Responsible for one of the best seasons of a particular franchise's history. Defensive vacuum.
Even his tougher times resulted in great shots, too: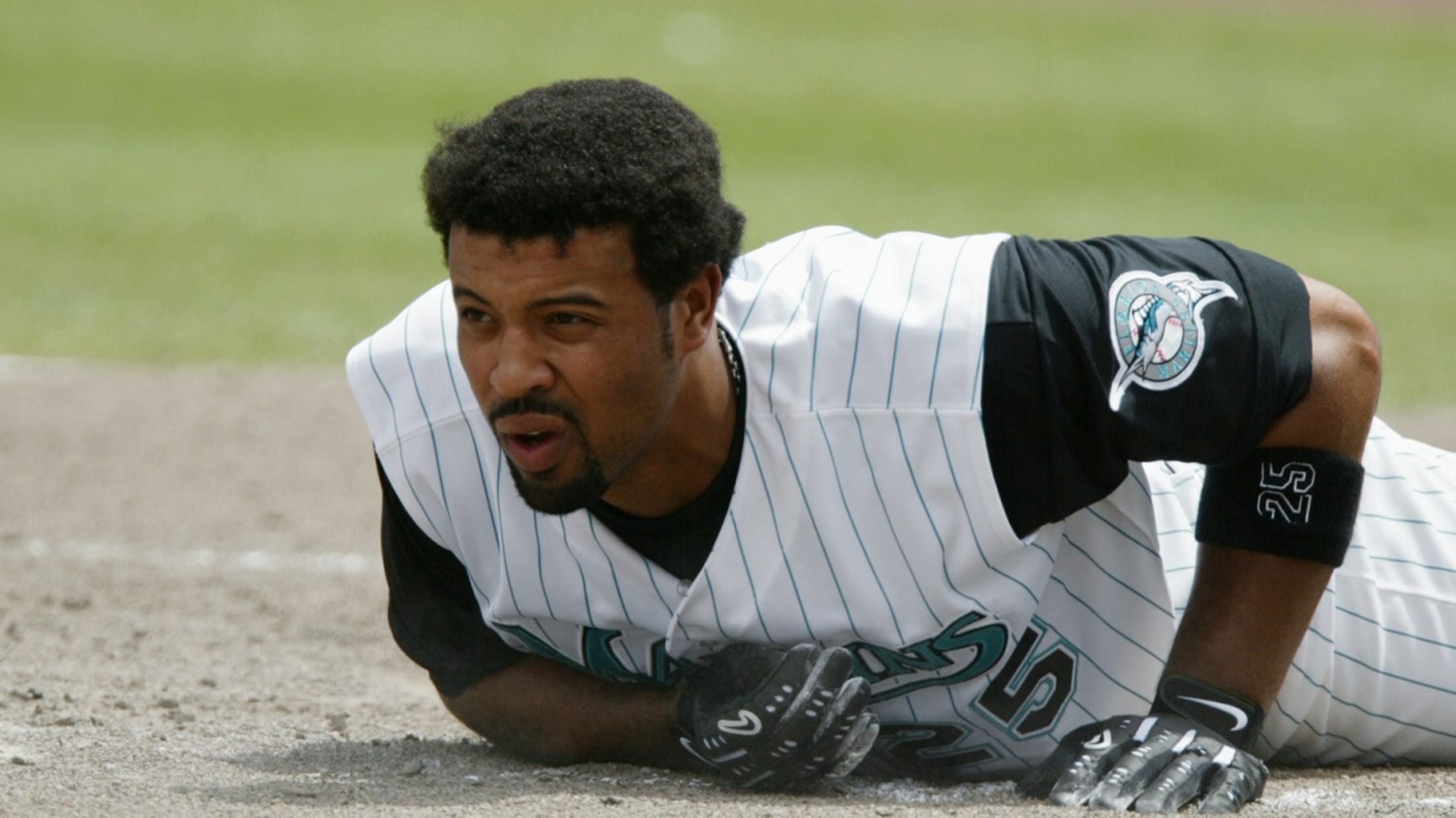 If all of this doesn't add up to the resume of a Hall of Fame-caliber career, what does?