The Indians tried to stop Billy Hamilton by dropping a bag of quicksand at his locker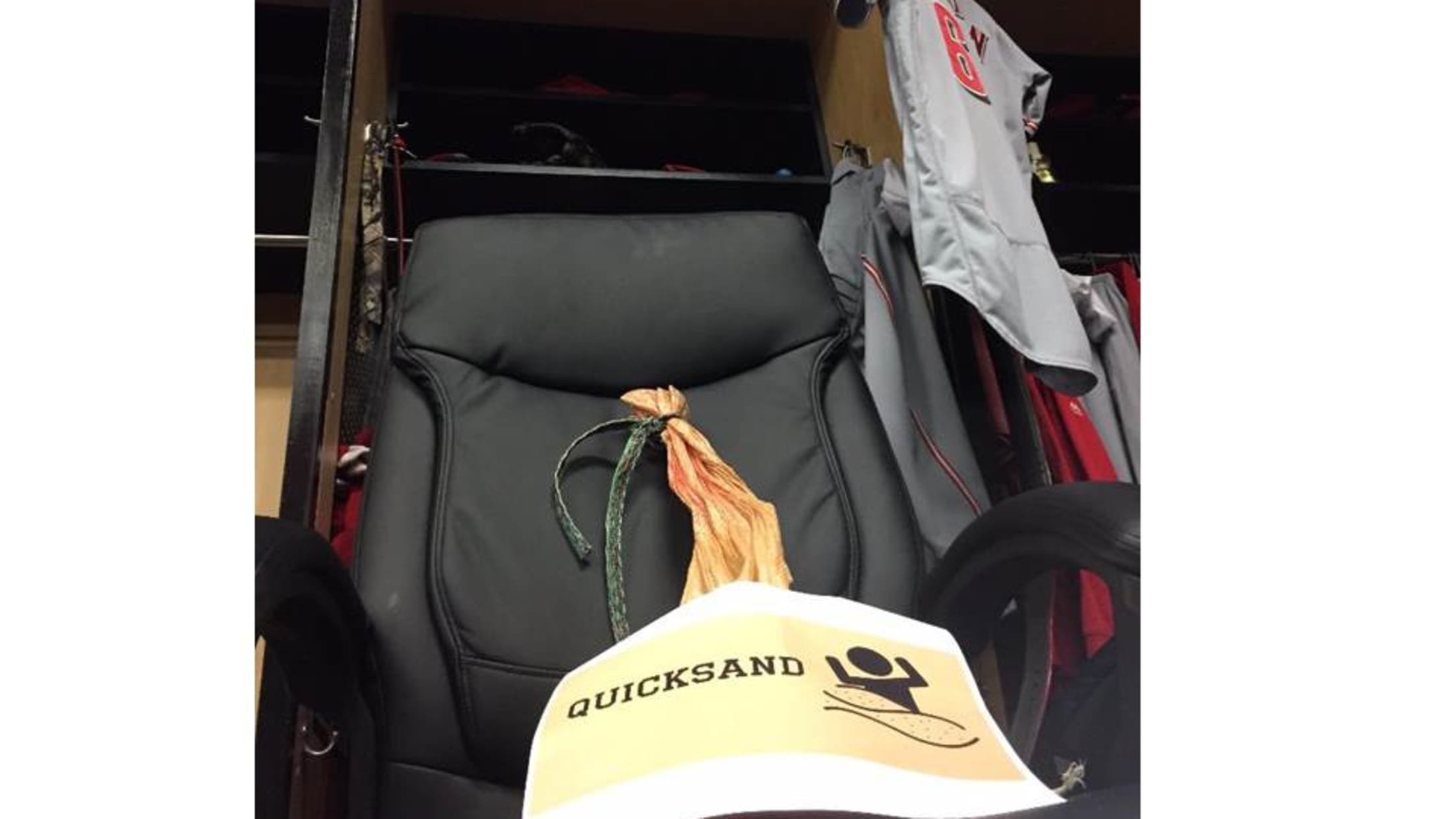 The Indians couldn't stop Billy Hamilton on Wednesday when the Reds' speedster scored the go-ahead run from first on a single in the ninth inning:
But they came up with a solution on Thursday. Before the series finale was rained out, the Indians left a bag of "quicksand" at Hamilton's locker, which they shared on Twitter:
Billy Hamilton is very difficult to slow down, so we are doing our part.@Reds please make sure he gets our gift. pic.twitter.com/2fYLcF4ijQ

— Cleveland Indians (@Indians) May 25, 2017

Hamilton didn't get a chance to see it when he got to the visitor's clubhouse, but he appreciated the good-natured joke.
"It's fun," Hamilton said. "It would have been way better if I had been out here and saw it myself, and then I could've reacted in a different way. But me seeing it on social media and not coming into the clubhouse and seeing it on my chair, it was a little different. I love playing the Indians. They've got a great group of guys over there."
Hamilton leads baseball with 23 steals -- Dee Gordon is a distant second at 14 -- and his 207 steals since his debut in 2013 is 31 more than any other player.
He said that he hasn't gotten a gift or prank from another team like this before, but Hamilton has always liked talking with the opposition about the infield dirt, especially if he thought they made it too wet to slow him down.
"In the Minor Leagues, I thought they did it a little bit, but in the Major Leagues I don't think they do it at all," Hamilton said. "Usually I mess with the grounds crew when I come out there and warm up in Chicago. I look at them like, 'That's enough!" with the water at first base."
On Thursday, Indians manager Terry Francona said that he could have used the quicksand in Wednesday's game. But if the Indians actually found a way to put quicksand on the diamond, would that be enough to slow down Hamilton?
"I think so," Hamilton said with a smile. "I think quicksand can stop anybody. I've never been in it before, but the things I've seen, I don't think too many people can come out of quicksand."
Teams in this article:
Players in this article: