The mystery of Kirby Puckett's Toledo Mud Hens uniform number has been solved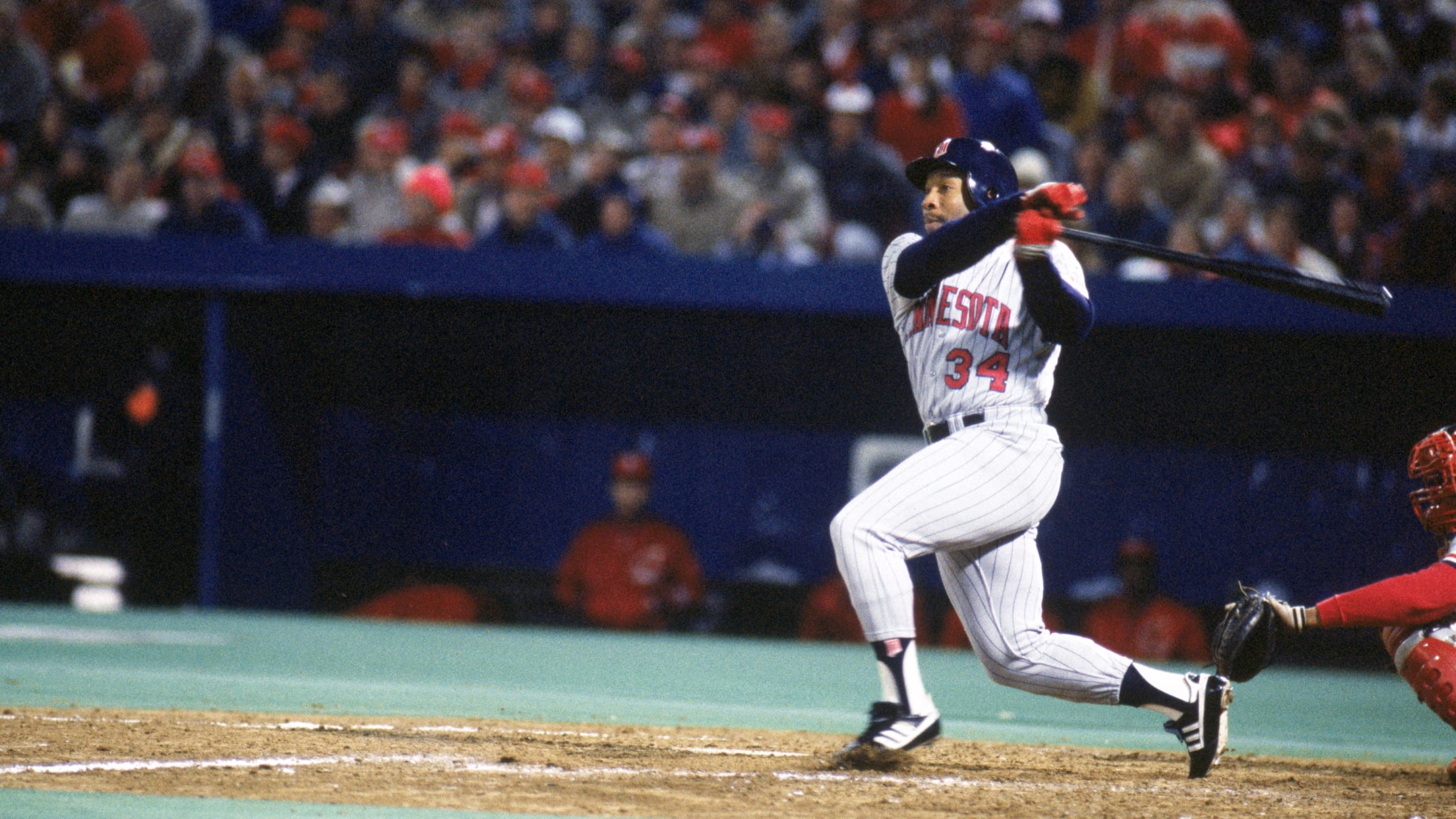 ST. LOUIS - 1987: Kirby Puckett #34 of the Minnesota Twins takes a swing during a game in the 1987 World Series against the St. Louis Cardinals at Busch Stadium in October of 1987 in St. Louis, Missouri. (Photo by MLB Photos via Getty Images) *** Local Caption *** Kirby Puckett (MLB Photos/Getty Images)
Baseball history is filled with mystery. Did Babe Ruth call his shot? Just who was Casey at the bat? And how many hot dogs can a fan eat during a single baseball game? But as the world has become smaller, with technology allowing us to record more information than ever before, there are fewer mysteries than ever before.
When the Toledo Mud Hens announced that they were going to host a Kirby Puckett bobblehead day on June 8, honoring the 21 games that Puckett played for the team in 1984, there was one problem: No one knew which number he wore.
🚨 FANS: WE NEED YOUR HELP 🚨

One of our giveaways next season will be a Kirby Puckett bobblehead! Puckett played in 21 games for the Hens during the 1984 season before getting the call-up to Minnesota. Here's where we need your assistance ⬇️ pic.twitter.com/1XyORGMATo

— Toledo Mud Hens (@MudHens) December 21, 2017
Fortunately, help emerged thanks to some excellent record-keeping by Guy Lammers. Residing in a Maumee basement -- a town about 10 miles from where the Mud Hens play -- was a box labeled "Programs and Scorecards." And sitting inside the scorecard kept by Lammers' wife, Linda Marckel, was the proof: Puckett wore No. 28.
THE MYSTERY HAS BEEN SOLVED. Kirby Puckett wore #28 when he played with the Hens. 🙂

Check out this @toledonews article for more info: https://t.co/T1gF2HUG7E pic.twitter.com/PIvL1z7zcu

— Toledo Mud Hens (@MudHens) January 22, 2018
"My wife is very organized, and she doesn't throw away anything," Lammers told the Toledo Blade. "Linda knew where the boxes were and went right to it. Didn't take longer than 10 minutes."
Score another point for the pack rats, because without that dusty old box, this may have been another unsolved mystery.