Let the MLB All-Bird Team prepare you for a Thanksgiving feast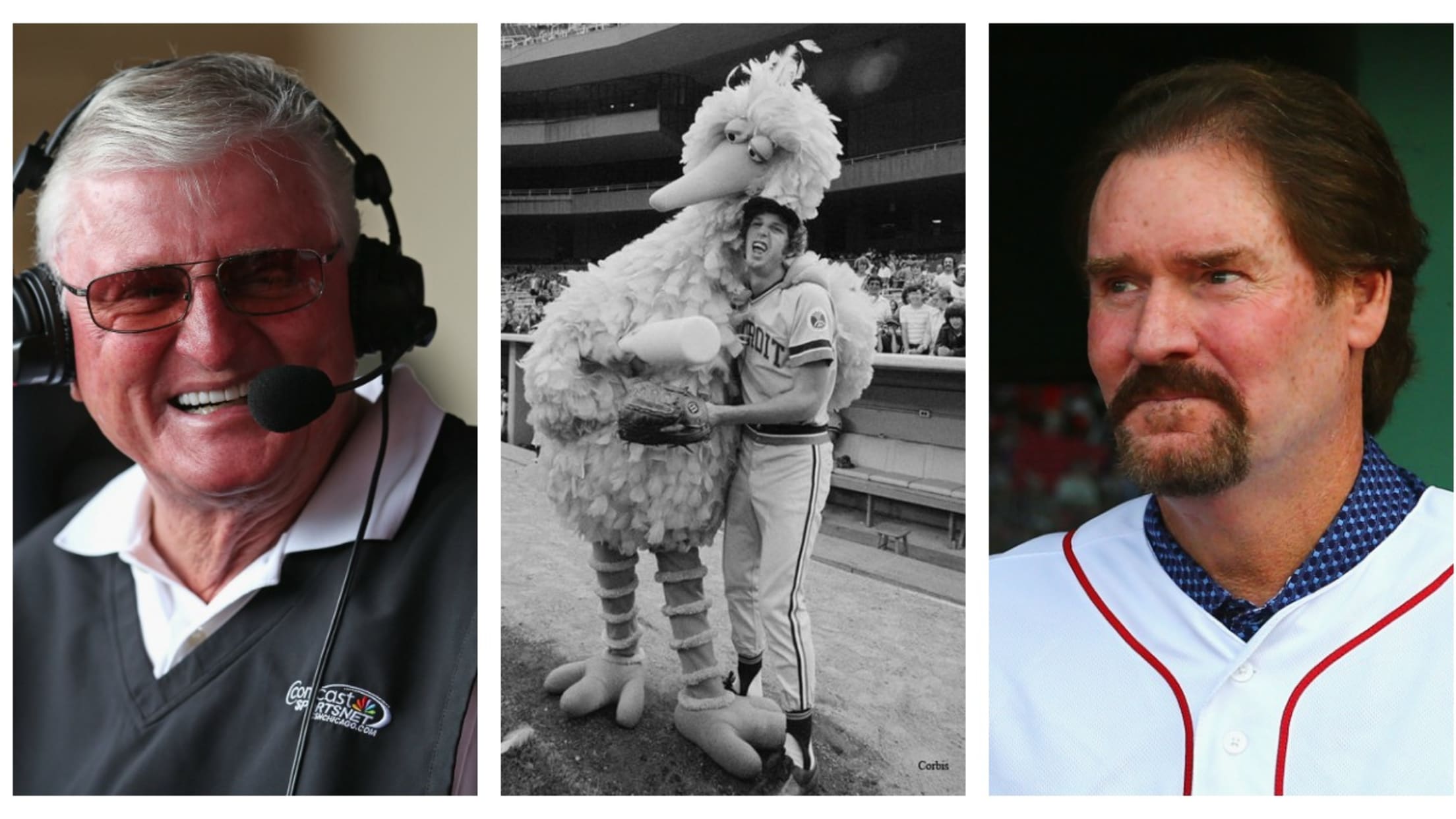 For most Americans, turkey is still the poultry of choice at Thanksgiving. But this long-standing tradition has been called into question in recent years, with takes flying back and forth on both sides. So, in the name of offering up some alternatives/killing some time before Thursday, allow us to present: MLB's All-Bird Team.
C: Birdie Tebbetts
His given name was George, but as a toddler his aunt remarked that his voice sounded like a bird chirping, and the nickname proved awfully hard to shake -- even as he made four All-Star teams over a 14-year Major League career.
1B: Greg Bird
Sure, Bird struggled a bit in 2018, but let's not forget how awesome he was in the 2017 postseason, and the fact that he can apparently speak to birds:
2B: Jay Bell
Fun Bird Fact: There are dozens of species of jays, from the Eurasian jay to the Siberian jay to the Woodhouse's scrub jay to the blue jay. Alas, Bell never played in Toronto, but he did hit 195 homers over his 18 years in the big leagues.
3B: Wade "Chicken Man" Boggs
Boggs is one of the most superstitious players in baseball history: He woke up at the same time every morning, ran sprints at exactly 7:17 p.m. and, yes, ate chicken before every game -- which led Jim Rice to dub him the Chicken Man.
SS: Robin Yount
Robins are very small birds, but Yount had one of the biggest bats in baseball: While leading the Brewers to the World Series in 1982, the shortstop led MLB in hits, slugging percentage and OPS -- including two very big dingers off Jim Palmer to win the AL East.
LF: Chicken Hawks
We considered going with the extremely awesome Chicken Wolf here -- Hawks' Major League career consists of just 146 games across two seasons, after all -- but in the end, what would the All-Bird Team be without a man whose first and last name take after birds?
CF: Turkey Stearnes
One of the greatest Negro Leaguers of all-time, no less than Satchel Paige himself once dubbed Stearnes "one of the greatest hitters [the Negro Leagues] ever had." And he did it all despite the odd running style that inspired his nickname.
RF: Ken "Hawk" Harrelson
Before he was the voice of the White Sox, before he tried to cut it on the PGA Tour, Hawk spent nine years as an outfielder for the A's, Senators, Red Sox and Indians. Even then, he had a flair for the dramatic:
DH: Andre "The Hawk" Dawson
From Hawk to the Hawk, Dawson earned his nickname when, as a kid, he insisted on working out with a men's team that his uncle played on. The uncle told him that he attacked ground balls like a hawk, although Dawson would eventually make his way to the Hall of Fame as an outfielder.
SP: Mark "The Bird" Fidrych
The Fidrych phenomenon didn't last long -- he spent less than five years in the Majors, all told -- but it burned awfully bright. At just 21 years old, Fidrych not only won AL Rookie of the Year honors in 1976, but he also finished second in AL Cy Young voting thanks to a whopping 24 complete games and a league-leading 2.34 ERA. Oh, and he was also extremely weird:
RP: Aaron Crow
A first-round pick of the Royals back in 2009, Crow broke into the K.C. bullpen two years later, earning an All-Star nod thanks to his 2.76 ERA. We cannot recommend actually serving crow to your relatives on Thursday, though.