How many baseball players could fit inside a single phone booth?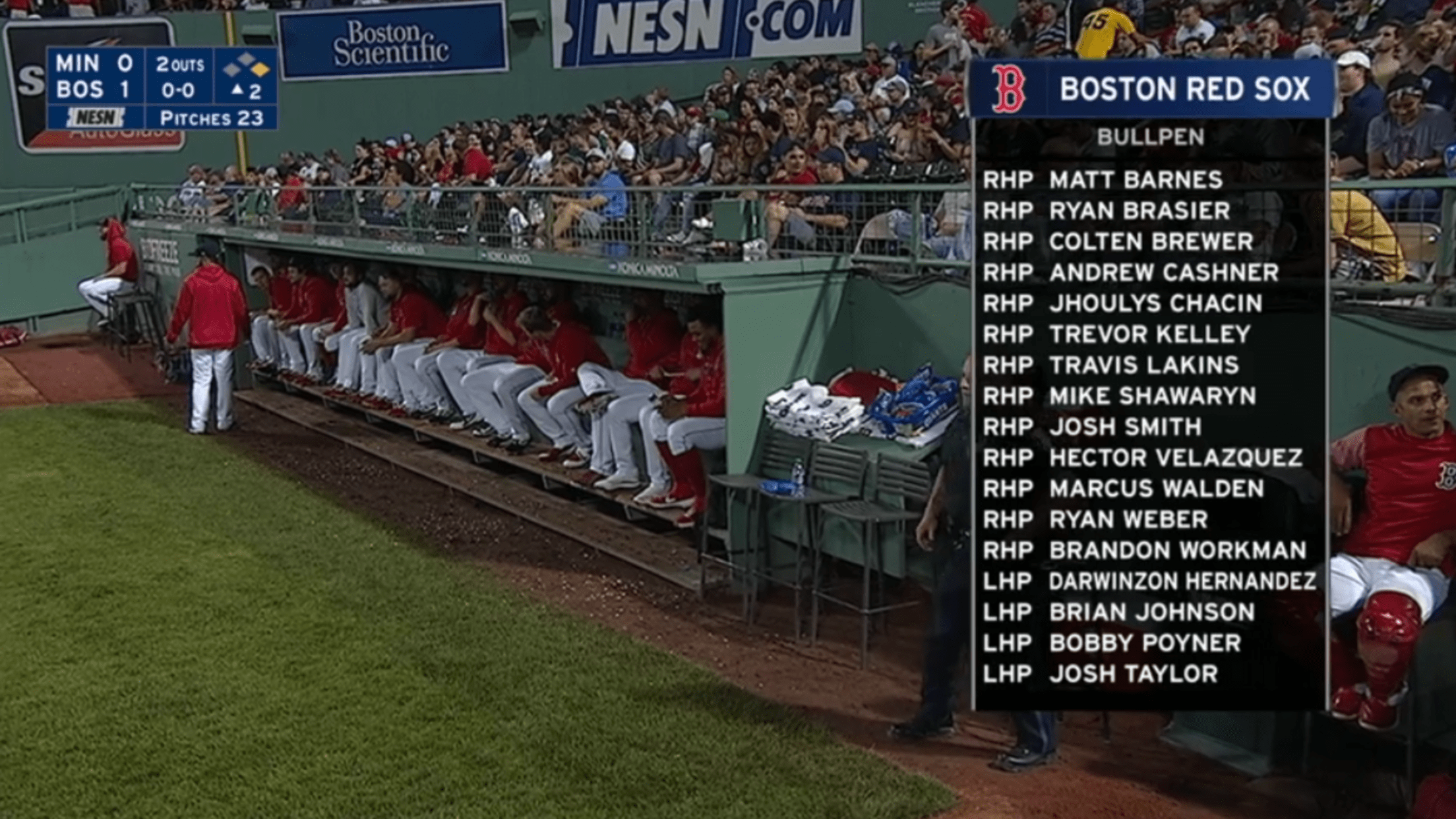 Do you know what a "phone booth" is? Your answer to this question says a lot about you -- specifically, how old you are, and whether you've only known iPhones, Androids or other mobile devices your entire life or if you actually experienced the singular joy (or oddness) of walking into a tiny room to call somebody using a public telephone.
Through the lens of modern technology, the concept sounds incredibly outdated. Because it is. They're old. Here's a GIF of a phone booth from a show from the early 1990s as proof that they're old.
I bring this up for a reason. Look at this photo of the Red Sox relief pitchers heading out to the bullpen before Wednesday night's game against the Twins: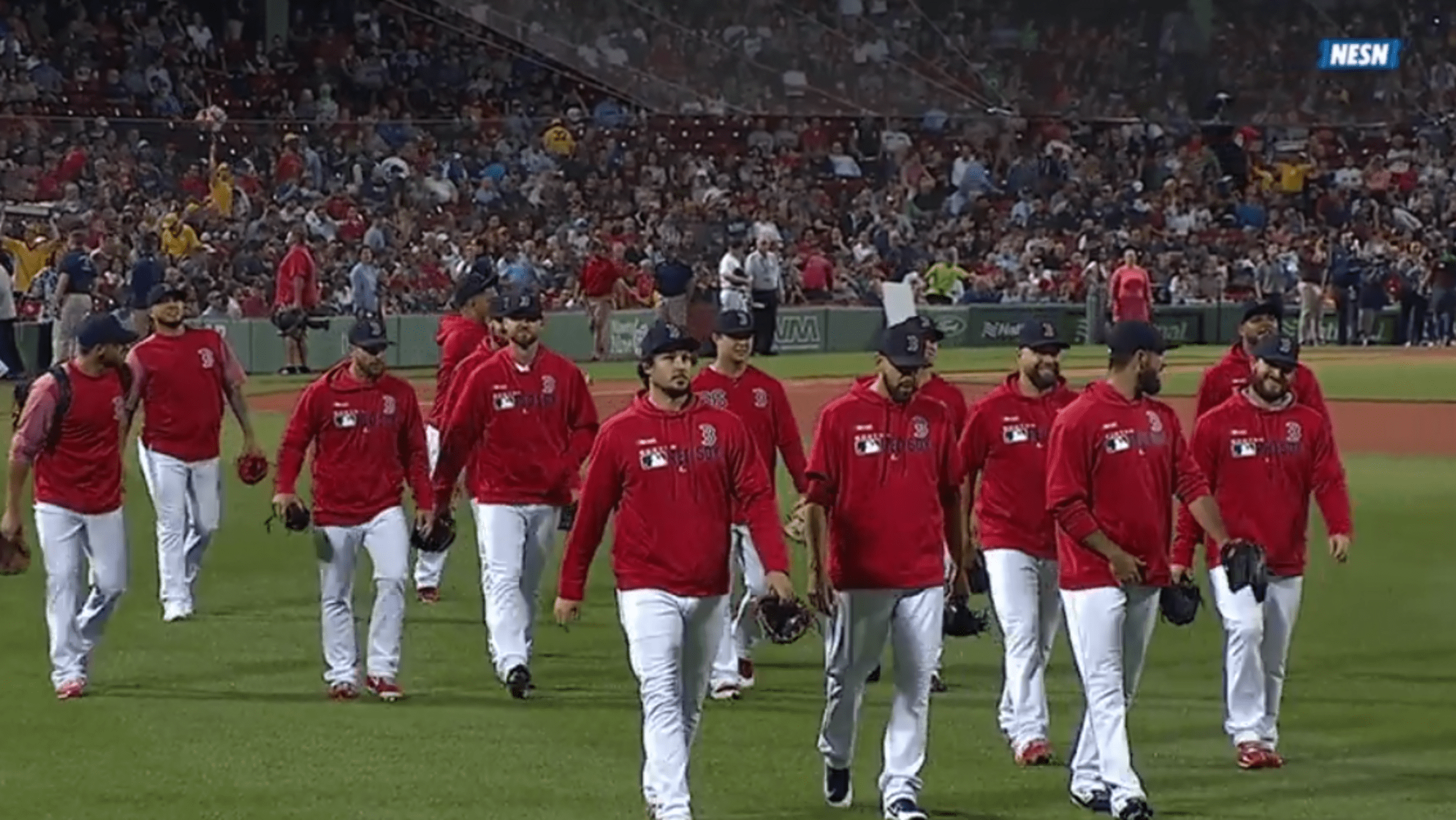 That is a TON of dudes looking fierce as they head to the bullpen. #SquadGoals, or something.
Here they are sitting together beyond the right-field fence. Well, not quite "sitting together," so much as spilling out on all sides of the bullpen area and using extra chairs because there wasn't enough room for everyone.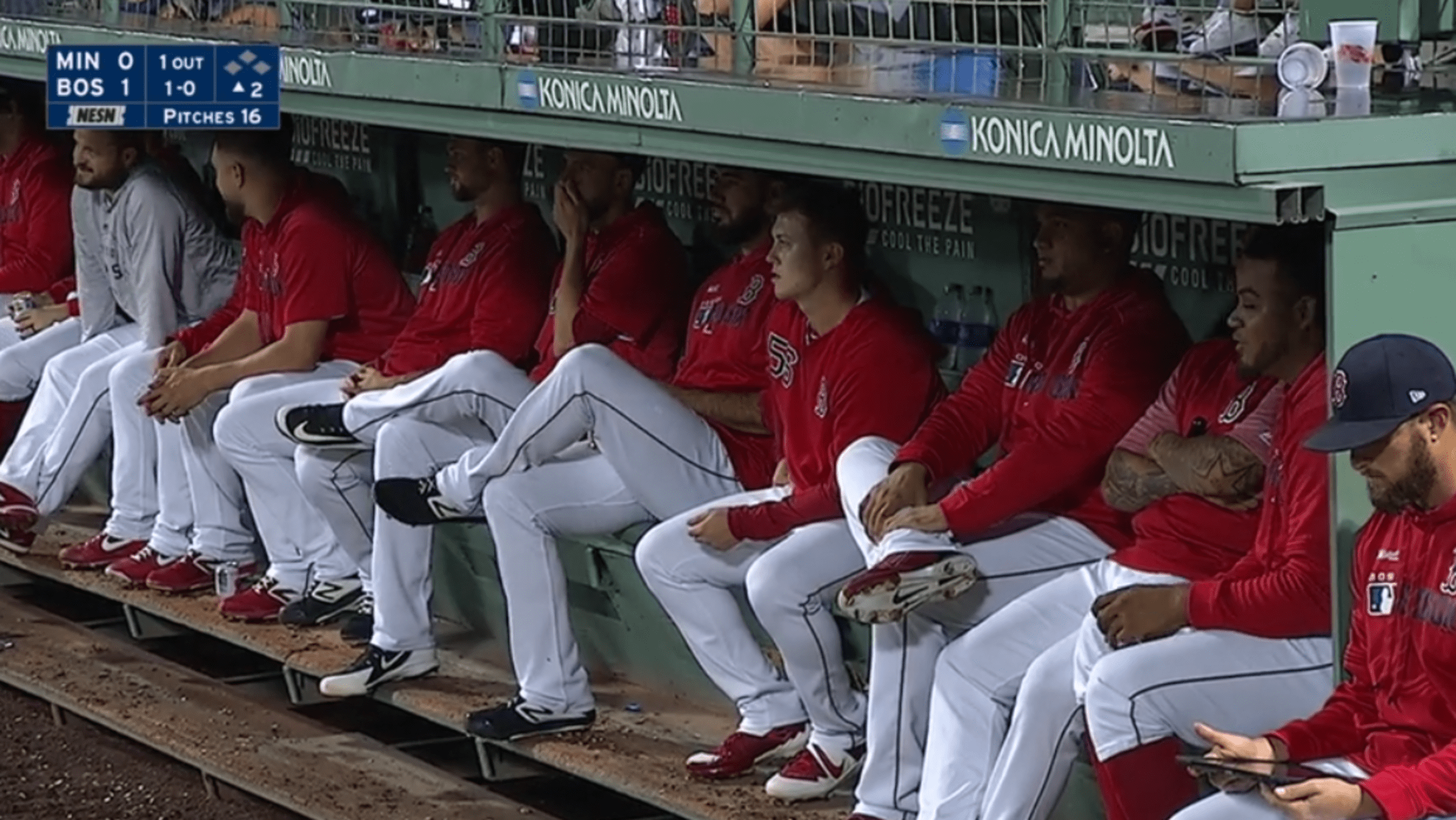 Who are all of these guys, and what's going on? Well, with MLB teams being allowed to expand their rosters on Sept. 1 for the final month of the regular season, from 25 players to 40 players, Boston decided to beef up its relief corps for the final few weeks. That explains this: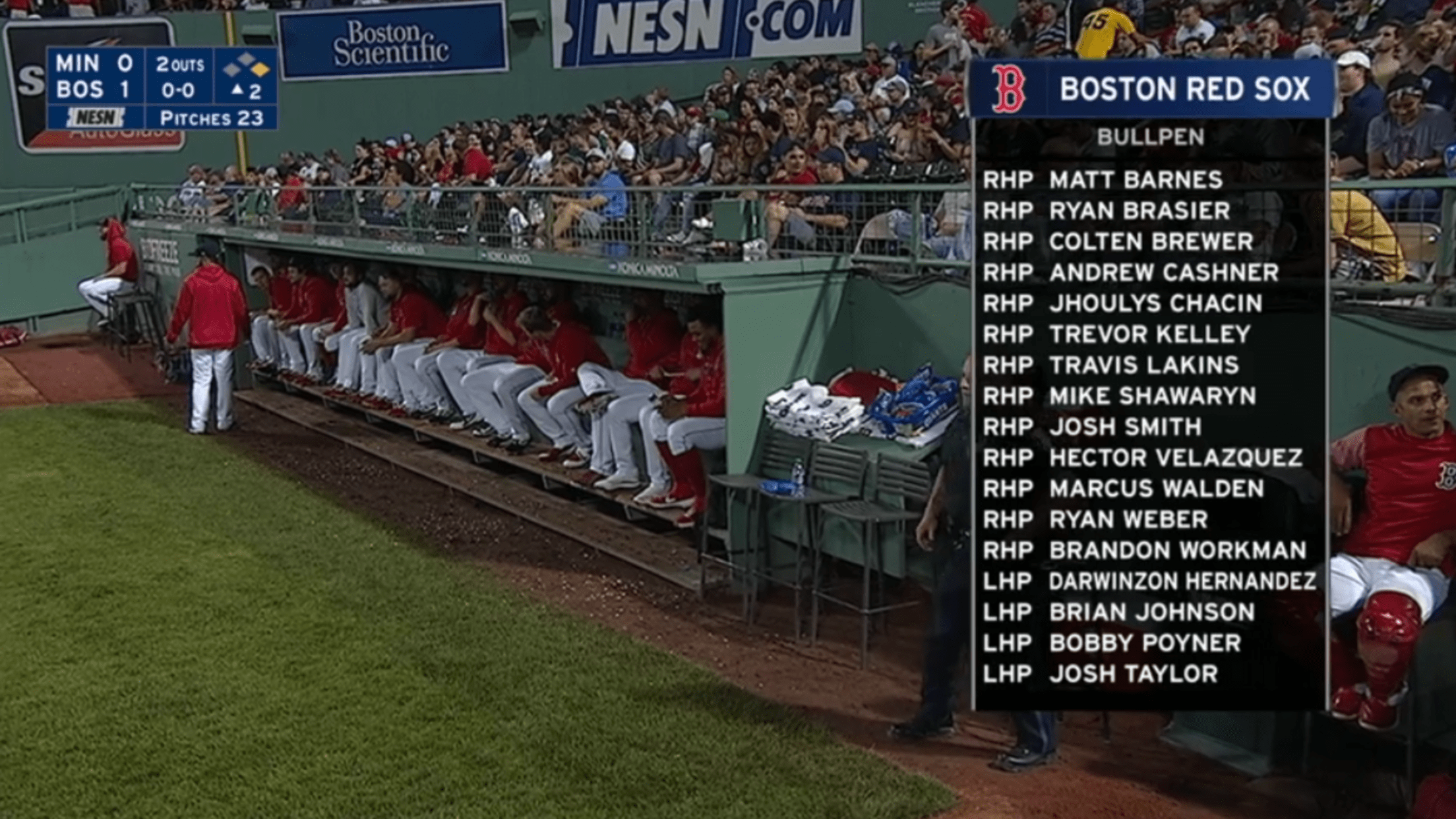 Do you think they could all fit into one phone booth?
It's a genuine question. You might think it sounds ridiculous -- because it is ridiculous -- but the question stands. Could they all cram into one phone booth, for world record purposes?
Where'd this nonsense come from? Well, in 1959, my alma mater, Saint Mary's College of California, was the subject of a special LIFE Magazine feature after a bunch of students did just that: They squeezed into a phone booth, and it was legendary.
22 Saint Mary's Gaels fit into one phone booth that fateful afternoon in 1959.
The overstuffed Red Sox bullpen seen earlier features 17 pitchers. That's ... pretty close to 22. Could all 17 fit, given that they're fully-grown adults and not college students, and also professional athletes with big muscles?
Probably not. I bet only 10 or so of them, at most, could feasibly fit in a phone booth. But where would they even get a phone booth? It's 2019.
Phone booths don't exist anymore in this country.
But now that I brought this up, you've already pictured the entire Red Sox bullpen crammed into a phone booth anyway, so we all win.
Adrian Garro joined MLB.com in 2016. Throughout his travels, both Bartolo Colon and Vin Scully have placed their hands on his shoulders. Not at the same time, though. That'd be amazing.
Teams in this article:
Topics in this article: