The Sydney Blue Sox defeated the Perth Heat in a 41-run barnburner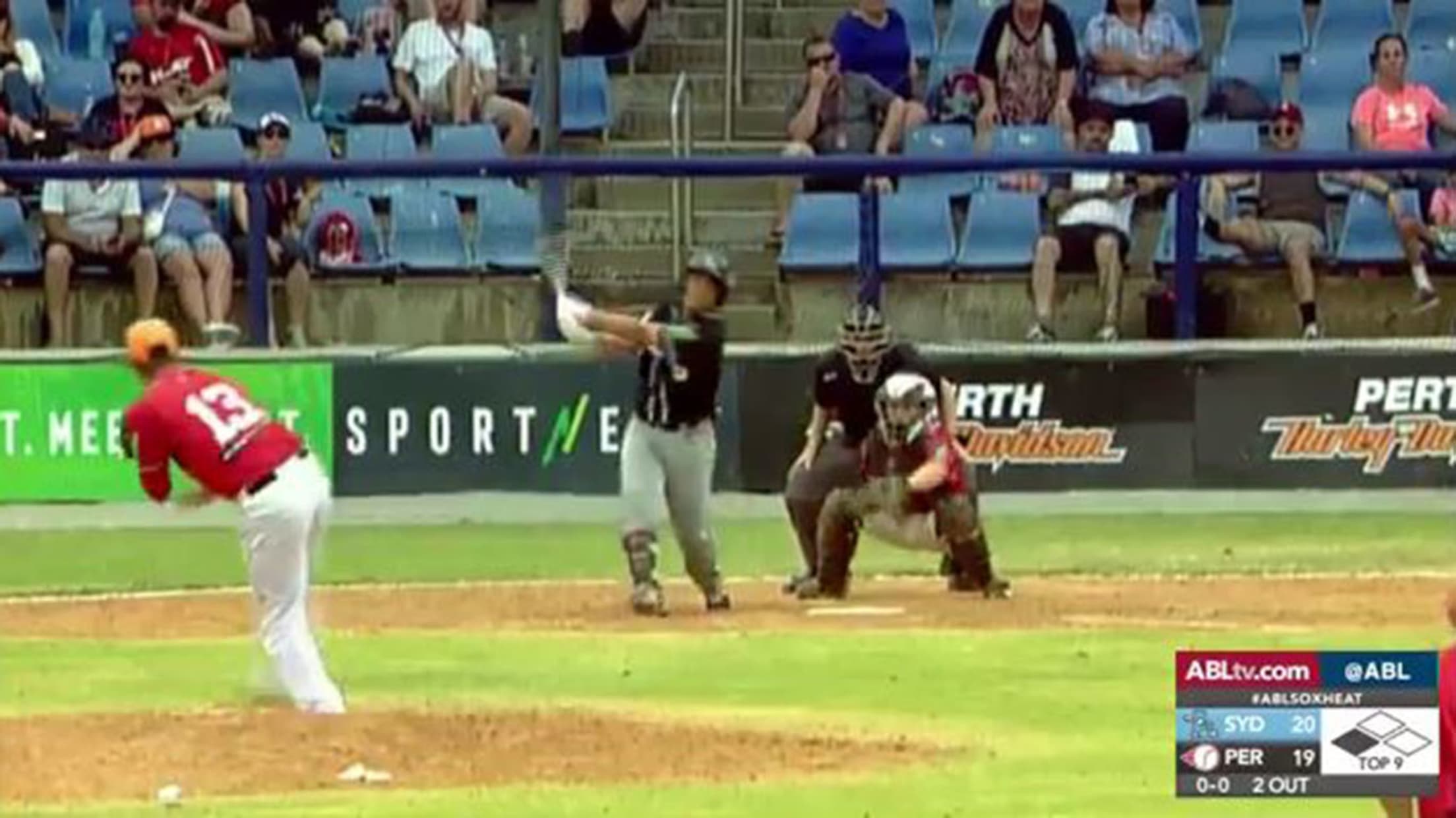 (Chesterton, Eric)
The 2017 Major League Baseball season featured a ton of run scoring thanks to a record number of home runs in a single season. So, seeing a high-scoring game shouldn't faze us one way or another.
But, on Sunday, the Sydney Blue Sox defeated the Perth Heat in an Australian Baseball League game by a score of 22-19 in a game that also featured 12 home runs. For reference, the most runs scored in a 2017 Major League game was 32, when the Marlins beat the Rangers on July 26, 22-10. No more than 10 home runs were hit in a single regular-season game in 2017.
The first home run of the game came in the top of the second inning from Blue Sox first baseman Connor MacDonald, who wound up with three total home runs in the contest.
The Heat entered the fifth inning trailing, 18-8, but by the eighth inning, were back within one run. In the bottom of the eighth, first baseman Jake Bowey tied it up with a towering dinger:
Thanks to that massive comeback, an eventual 41-run game entered the ninth inning with a tie score. But, it's apparently not just Thanksgiving turkey that produces tryptophan: The announcers had seemingly had their fill of dingers. Even Blue Sox designated hitter Chih-Hsien Chiang's two-run home run that gave his team a three-run lead in the top of the ninth inning couldn't rouse them from their dinger-induced malaise.
After all of that -- a total of 41 runs and 46 hits between the two teams -- of course the game ended with a stunning defensive play:
If runs and dingers are your thing -- or you're just missing baseball in the middle of the offseason -- you can watch the entire game here.