Blue Jays broadcasters delivered an autographed ball to a kid who fell and scraped his knees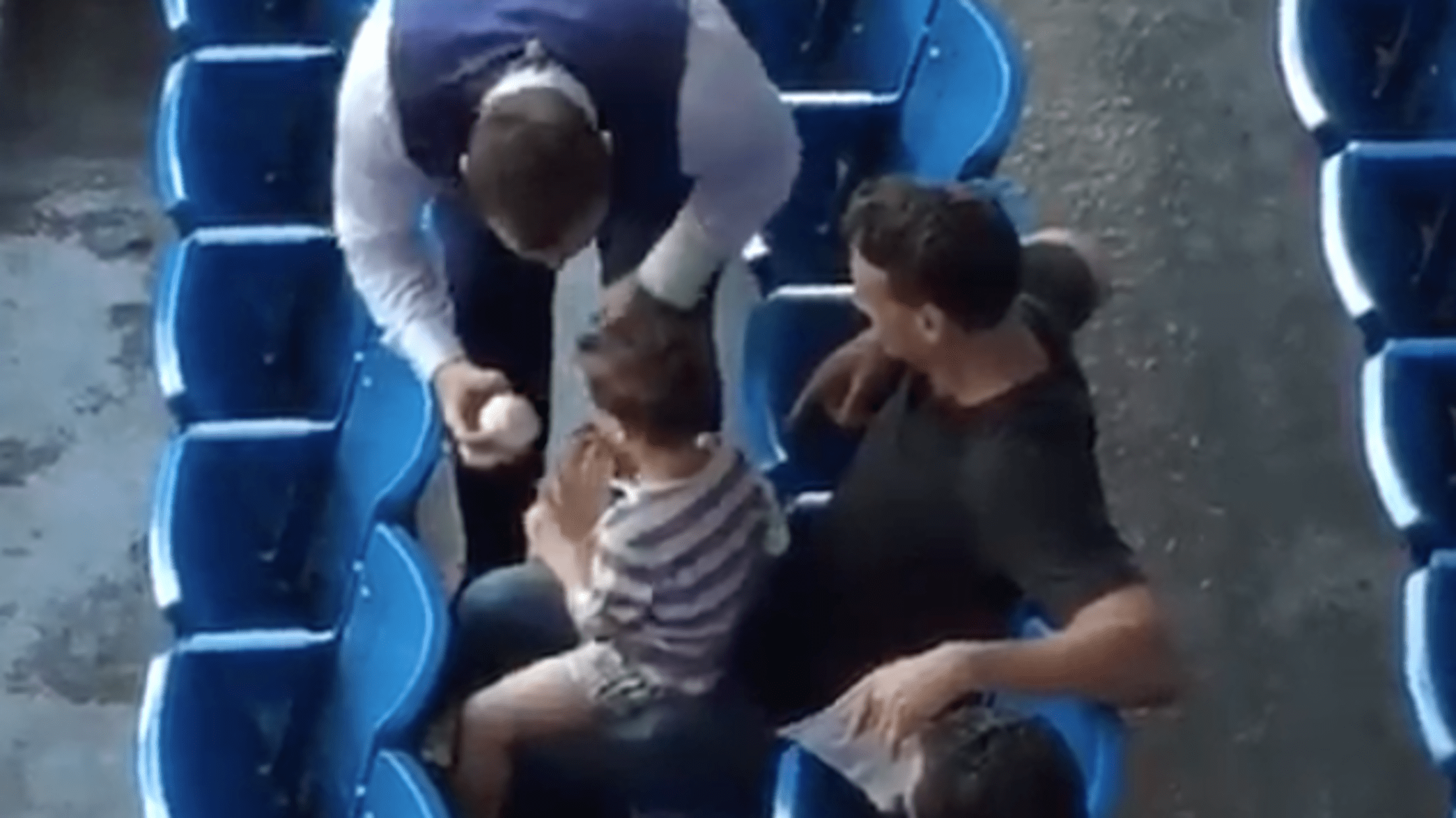 Something cool happened Tuesday night when the Blue Jays hosted the Rays. The Jays fell to Tampa Bay 8-1, but this was something that happened in the stands.
Toronto's broadcasting crew, which consists of Sportsnet's Jamie Campbell and former Major Leaguer Kevin Barker, witnessed a kid who had fallen and scraped his knee on the cement.
Barker noticed what had happened and got the attention of some of the guys in the bullpen to throw a baseball up to the set, which is located directly above the left-field foul pole seats. Both Barker and Campbell signed the ball and delivered it to the young boy.
Kid below us fell and skinned his knee. So Kevin Barker gets a ball from bullpen and delivers it personally. pic.twitter.com/XOc4WuFBnh

— Jamie Campbell (@SNETCampbell) June 14, 2017
"He was going to throw it down to the kid's father, but thought it would be better to simply hand-deliver," Campbell told MLB.com.
Major kudos to everyone involved in this to make his day.