This adorable 4-year-old Astros fan wants to marry Lance McCullers Jr.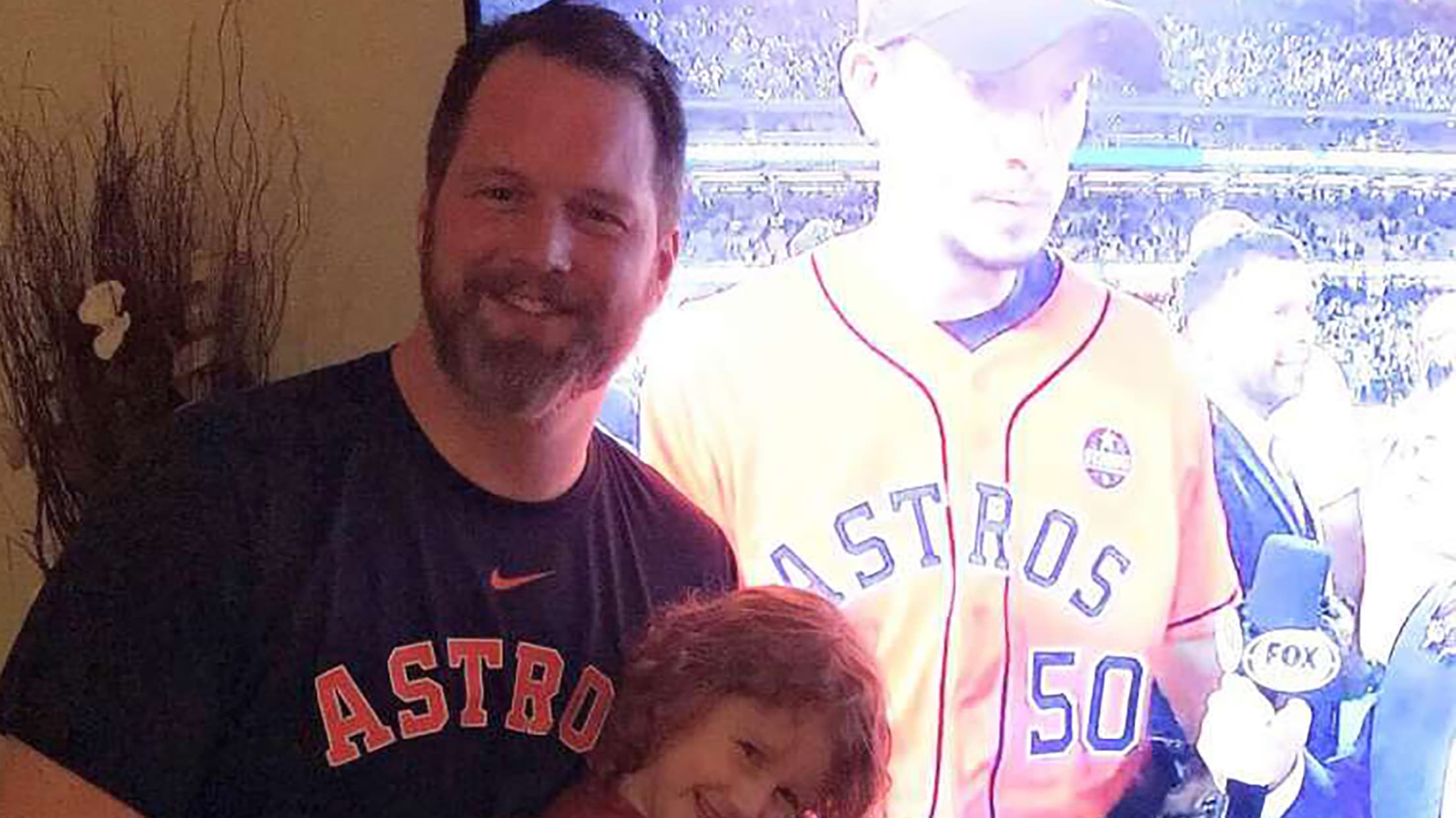 Lance McCullers Jr. learned about a special admirer of his on Friday. Young Penny Boyle is not only a fan of the Astros and the pitcher, but the 4-year-old told her mom in a viral Facebook video that she wants something more long term from him: She wants to marry McCullers.
When your daughter is obsessed with the Houston ASTROS! 💙⚾️🏆 Please share 😉 #share #houston #houstonastros #astros #astrosbaseball #houstonbaseball #worldseries #worldserieschamps #worldserious #champs #champions #goastros #love #ilovehouston #houstonstrong #josealtuve #carloscorrea #lancemccullers #brianmccann #alexbregman #georgespringer #joshreddick #astrosbirthdayparty #marryme #cutest #penny #youtubekids Houston Astros KPRC2 / Click2Houston Ellen DeGeneres ellentube KHOU 11 News Chita Craft KHOU David Paul KHOU Minute Maid Park ESPN Houston ESPN Youtube kids YouTube #steveharvey Steve Harvey Steve Harvey TV

Posted by Jennifer Boyle on Wednesday, February 21, 2018
McCullers is already spoken for -- he and his wife Kara have been married since 2015 -- but according to The Houston Chronicle, Boyle doesn't quite know that tidbit of information. She does know that her other favorite players on the team, José Altuve, Carlos Correa and George Springer, are either married or engaged, so that leaves McCullers.
He saw the story and invited Penny and her family to a game:
You guys pick a game that works and we will get some BP passes set up, this way I can say hello and some tickets to the game... Maybe even another surprise for Penny bday! 🎁 https://t.co/PETOtwRBsD

— Lance McCullers Jr. (@LMcCullers43) February 23, 2018
🤣🤣🤣🤣 where does Penny live!? Maybe as a bday gift we can get here out to MMP to meet some of her favorite players in person!? @Chron_MattYoung https://t.co/l4GofNJCZn

— Lance McCullers Jr. (@LMcCullers43) February 23, 2018
The girl knows what she wants: "They won the World Serious [sic]," she explained. "Lance McCullers is going to marry me."
Maybe not, but BP passes are a decent substitute.
Teams in this article:
Players in this article: