This cameraman showed off his reflexes with an insane catch at a high school showcase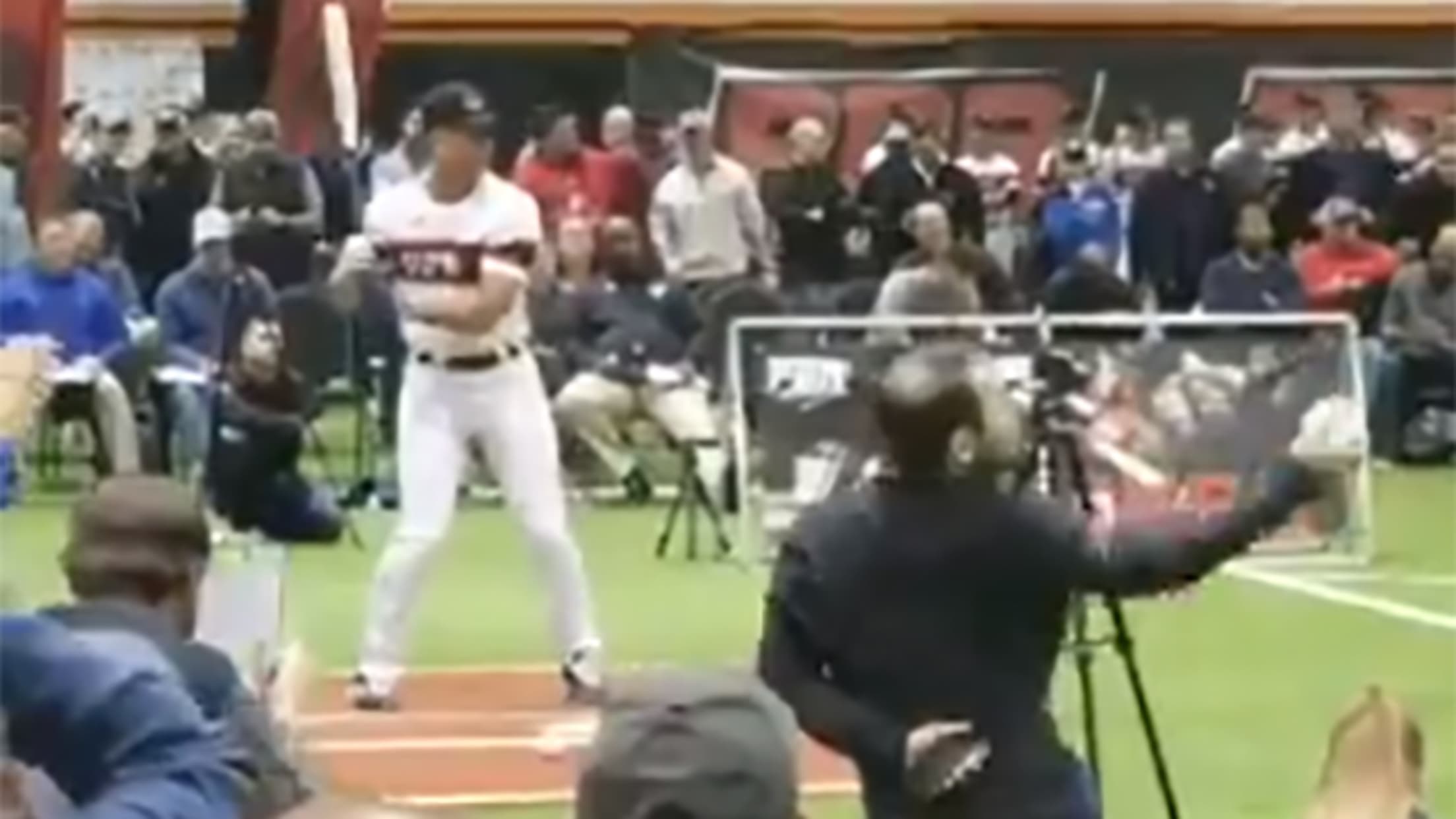 The players on the field aren't the only ones making defensive highlights nowadays -- we've seen our fair share of impressive cameraman catches in recent years.
Our latest entry in this category comes from this past weekend's Super 60, a pre-Draft showcase for the best high school players in the country. Super 60 takes place indoors, at a large athletic facility just outside Chicago, so the setup for batting practice is a little more cramped than it would normally be. Now, watch what happened when Sean Guilbe, a shortstop prospect from Pennsylvania, stepped in the box to take some swings.
SS @SeanGuilbe swinging it at the #Super60. pic.twitter.com/x6kc0q5nAK

— PBR Pennsylvania (@pbrpennsylvania) February 4, 2018
On his second swing, Guilbe popped one straight up, and the ball caromed off either the roof or a net above and came down in a hurry -- only to be snagged with cat-like reflexes by the cameraman, just before it could hit the woman sitting right next to him.
Evan Longoria pulled off this stunt before...
...but that was clearly fake. No fabrication here. Just a downright impressive display of athletic ability, topped off with a nonchalant roll of the ball back toward the plate. No big deal.