Tim Anderson drew a walk, and he wants you to know it's a big deal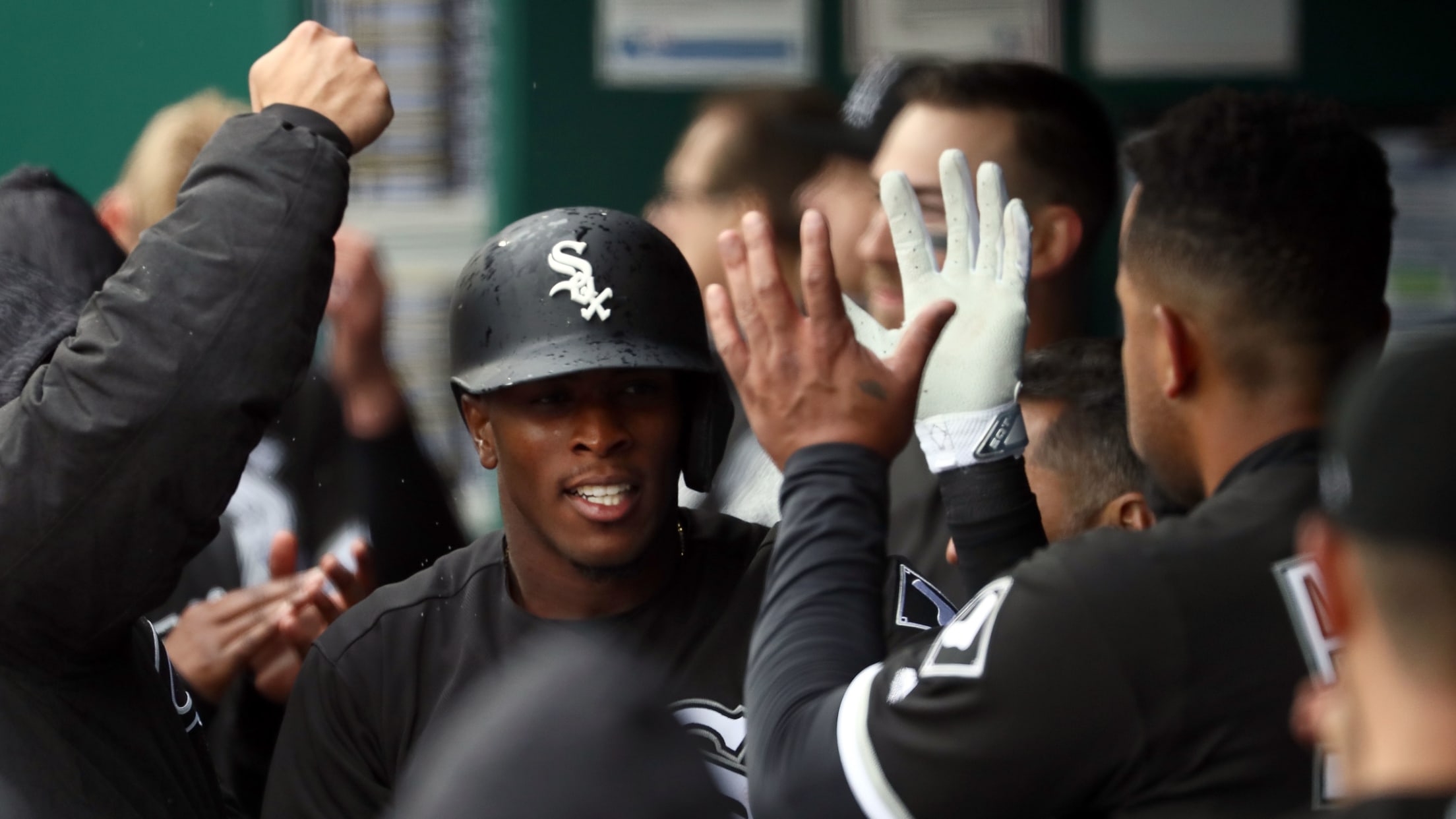 during the game on Opening Day at Kauffman Stadium on March 29, 2018 in Kansas City, Missouri. (Jamie Squire)
White Sox shortstop Tim Anderson is off to a strong start in 2018, with three homers in his first six games. What Anderson is not known for, however, is drawing walks -- his 2.1 percent walk rate in 2017 was the lowest among all qualified hitters. So when Anderson drew a walk in the first game of the season, he wanted to make sure people noticed:
In the first two games Tim Anderson is batting .375 with two homers, three RBI and a stolen base.

— Chicago White Sox (@whitesox) April 2, 2018
Forget That @whitesox ‼️‼️ Don't forget that I walked!! 😂😂😂#KnowThoseHardToComeBy😂😂 https://t.co/YFlA5PXqsB

— T A 7 (@TimAnderson7) April 2, 2018
Here are some of the other highlights from our favorite players' social media over the past week ...
There's no getting around the cold weather in certain Major League cities at the beginning of the season, but this week brought some especially frigid conditions. The Pirates and Twins managed to play a game in the snow but the Mets and Phillies weren't so fortunate. Tuesday's game at Citi Field was postponed thanks to a healthy amount of snow. Luckily, the players still found a way to enjoy themselves.
The Phillies got in on the fun as well:
April 2, 2018
Well at least I got to make my first snow angel today 🤙🏻 #SnowDayz pic.twitter.com/PIF0aZ3FJB

— Ben Lively (@BenLively19) April 2, 2018
The winter weather also made its presence known in Kansas City. Danny Duffy's dog is a bit confused:
You may have heard that Kevin Kiermaier's original plan to fight the cold during Tampa Bay's trip to Yankee Stadium was ... unusual:
.@KKiermaier39's original plan to fight the cold: Cover his entire body in petroleum jelly. https://t.co/Fq37tDceji

— Cut4 (@Cut4) April 3, 2018
However, Tigers catcher James McCann suggested that this is actually standard procedure for chilly big leaguers:
Oldest trick in the book 👊🏼 #BigLeagueSecrets https://t.co/fMWJSywItc

— James McCann (@JamesMcCann34) April 3, 2018
There are so many wonderful Minor League team names across the 30 farm systems in baseball -- players have the opportunity to play for teams like the Rumble Ponies, Jumbo Shrimp and the Lugnuts, among countless others. It appears that Reds prospect Taylor Trammell is very excited to play for the Daytona Tortugas:
✈️✈️✈️ @daytonatortugas pic.twitter.com/FmsXjFgO50

— Taylor Trammell (@Taytram24) April 1, 2018
The Pirates have been off to a hot start this season, and that can only mean one thing: more hilarious #RaiseIt tweets from Trevor Williams.
#RaiseIt pic.twitter.com/fnSFBIhP6r

— Trevor Williams (@MeLlamoTrevor) April 2, 2018
Teams in this article:
Players in this article: