Don Rickles allegedly once removed a Dodgers pitcher from a game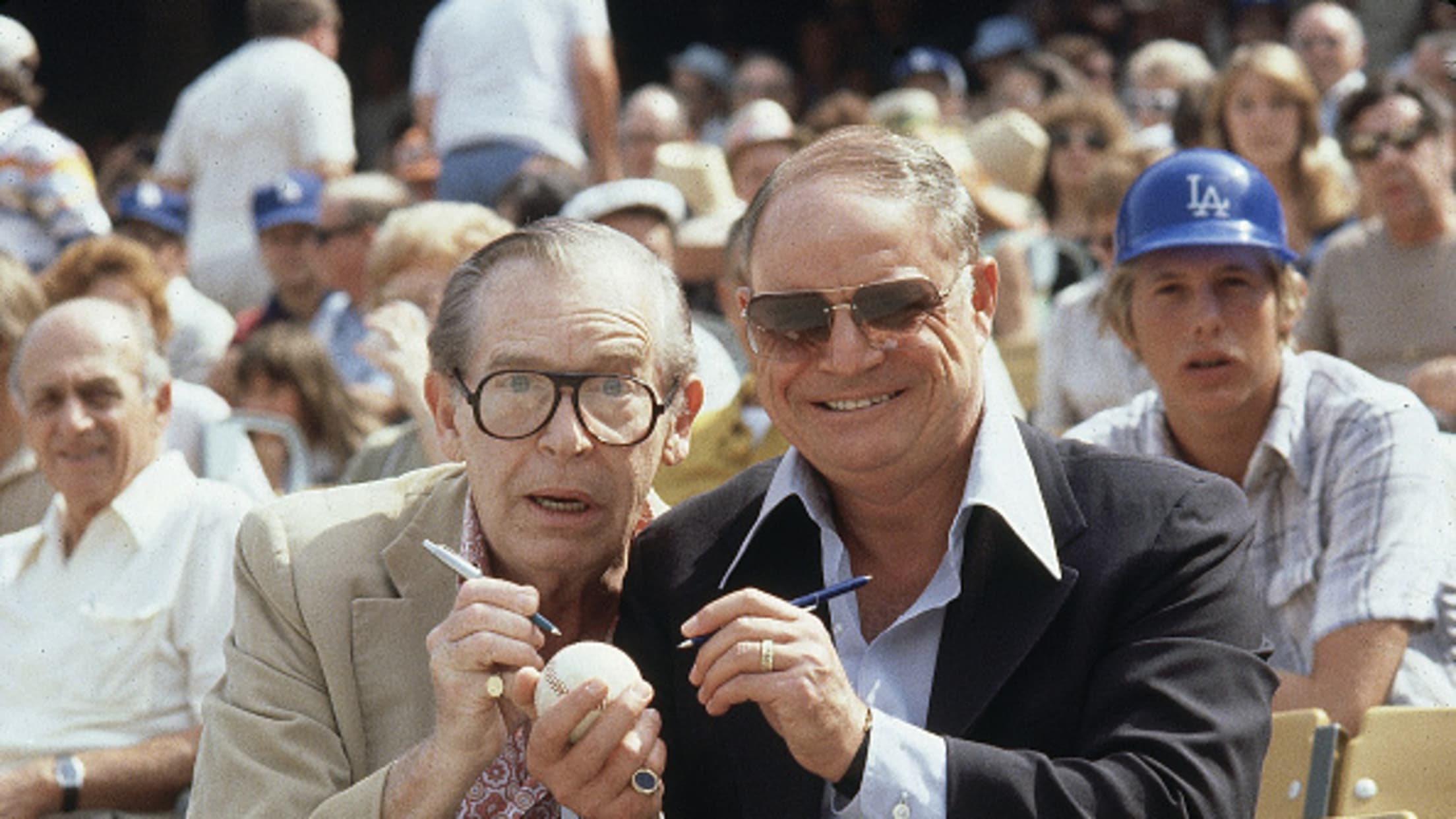 Baseball: NLCS Playoffs: Celebrity actors Milton Berle (L) and Don Rickles at game between Los Angeles Dodgers vs Philadelphia Phillies at Dodger Stadium. Los Angeles, CA 10/7/78 CREDIT: Tony Triolo (Photo by Tony Triolo /Sports Illustrated/Getty Images) (Set Number: X22778 TK4 R26 F16 ) (Tony Triolo/Getty Images)
The comedy world lost a true giant on Thursday, as Don Rickles passed away at the age of 90. The nonpareil wit exhibited in his insult-style humor left behind an unforgettable legacy.
That legacy stretched to baseball too, as Rickles was friends with Brewers announcer Bob Uecker and was a big Dodgers fan (seen above at the 1978 NLCS with fellow icon Milton Berle). Rickles was also close with Hall of Fame manager Tommy Lasorda.
The Dodgers are saddened by the passing of Don Rickles and offer their deepest condolences to his family and friends. pic.twitter.com/b6867FGQka

— Los Angeles Dodgers (@Dodgers) April 6, 2017
In a Dodger Insider story with Rowan Kavner, Lasorda remembered Rickles fondly, saying "I've lost and the world has lost a very dear friend."
Rickles and Lasorda had such a bond that he once sat in the Dodgers' dugout in September 1977. It was Lasorda's first full season as the Dodgers skipper, but they had already clinched the NL West division title, so he decided to do his pal a favor.
The comedian later told a story about Lasorda playfully urging him to take a pitcher out of a game. As Rickles related to Jon Weisman at Variety, Lasorda knew he "always wanted to be a Dodger," so he invited him to wear a Dodgers uniform and return to the bench during Fan Appreciation Day. Lasorda had Rickles pull the pitcher, which was a surprise, but a fantasy come true. So he headed to the mound.
"Sorry, fella," I told the pitcher. "You're through."
"You're not the manager," he shot back.
"You're not even a coach. You can't pull me out of the game."
"Give me the ball," I demanded.
"You're crazy," he said.
Meanwhile, home-plate umpire Harry Wendelstedt, a great veteran, headed out to the mound.
"What's going on here?" he asked. When he got in my face, he saw who it was and said,
"I'll be damned. Don Rickles! Don, any chance of getting me two tickets to see Dean Martin in Vegas?"
It's unclear if the tale is apocraphyl or not. In Lasorda's autobiography, he said that Rickles was once an honorary ballboy, but did not mention anything about a pitching change.
It's much more fun to believe Rickles' words, though. Regardless, the Dodgers and the baseball community lost a wonderful fan, and he will be missed.