Tyler White, Astros' likely Opening Day first baseman, is the 33rd-round pick of your dreams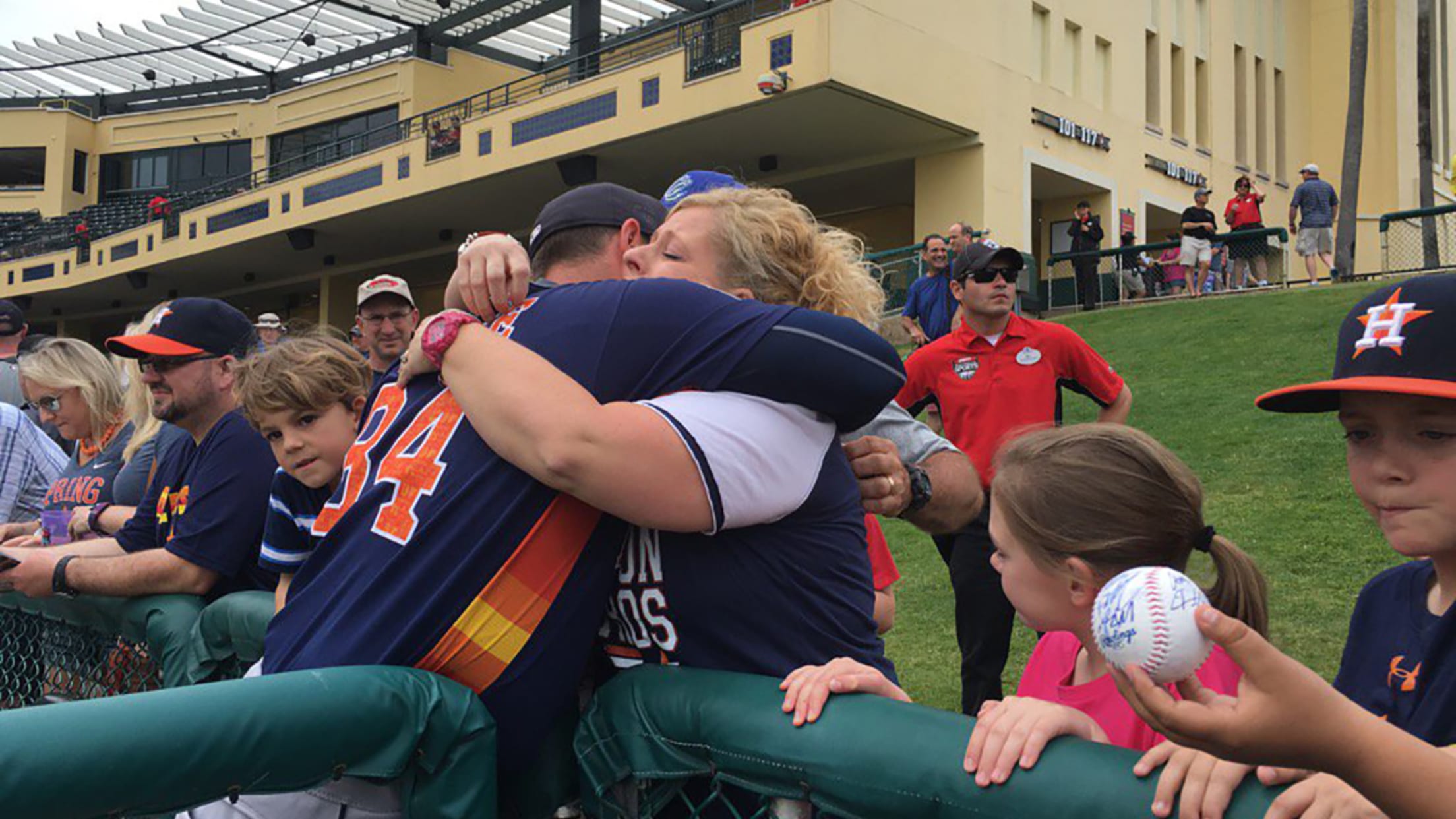 After emerging from the depths of multiple 100-loss seasons, the Astros have a farm system and Major League team absolutely bursting with top-tier talent. There's Carlos Correa, a once-in-a-generation player at short, George Springer blasting home runs in right, Jake Marisnick running down everything in the outfield and Dallas Keuchel is coming off a Cy Young Award victory.
But if you were looking for a new favorite player who was going to steal your heart for a very different reason, you may want to look at Houston's likely Opening Day first baseman: Tyler White. He wasn't a top Draft pick, having to wait until the 33rd round to get plucked, and has never been on a top 100 MLB prospect list. He even entered this season ranked 13th in the Astros system.
In fact, all of that manages to undersell the path he took. Not blessed with standout tools or light-tower power -- despite playing first base -- White had to walk-on at Western Carolina University. But White hit .325/.405/.475 in college to play his way into the Astros' attention.
And now, after blasting his way through the Minors, hitting .311/.422/.489, and crushing the ball to the tune of a .366 average with two home runs this spring, White was told by manager A.J. Hinch on Monday that he'd be making the Opening Day roster.
As White told MLB.com's Brian McTaggart afterward:
"It's what you wait your whole life for as a young baseball player, and it's just a dream come true. It's kind of surreal right now."
White's ascension was a good enough story that Hinch didn't take White to the side to tell him he made the team, rather he did it in front of the team. His teammates seem to appreciate the work he's put in:
From being a walk-on at Western Carolina to a big leaguer for the @astros Congrats to @twhite409 #hardwork #socon #duderakes

— Asher Wojciechowski (@AsherWojo) March 28, 2016
It even led to one of the most heartwarming moments you'll witness this spring, as the first baseman's parents had made the trip from North Carolina to see him in action. They got a little more than they bargained for.
White hugs dad. "Are you breathing yet?" he asks him pic.twitter.com/5uXo9bRZgy

— Brian McTaggart (@brianmctaggart) March 28, 2016
White gets a hug from mom Heather pic.twitter.com/2ao73VipZs

— Brian McTaggart (@brianmctaggart) March 28, 2016
When White makes his first appearance for the Astros this April, he'll achieve another mark. He will not only become the second player drafted 977th to reach the Major Leagues (Eric Eckenstahler was the first, pitching 23 2/3 innings for the Tigers), but he'll also become the latest player selected in 2013 to reach the Majors, beating the Braves' 15th-round selection Matt Marksberry -- who was picked over 300 players before White.
But that won't be something White thinks of often.
"It's a cool story, but I had confidence in myself the whole time and I expected myself to do well at every level and that's what I did so far. I expect the same at the next level ... Just do what I can do and what they need me to do to help the team. That's what I plan to do."
Teams in this article:
Players in this article: