Justin Verlander gave a superfan with cerebral palsy a pep talk before the fan participates in the Ironman Triathlon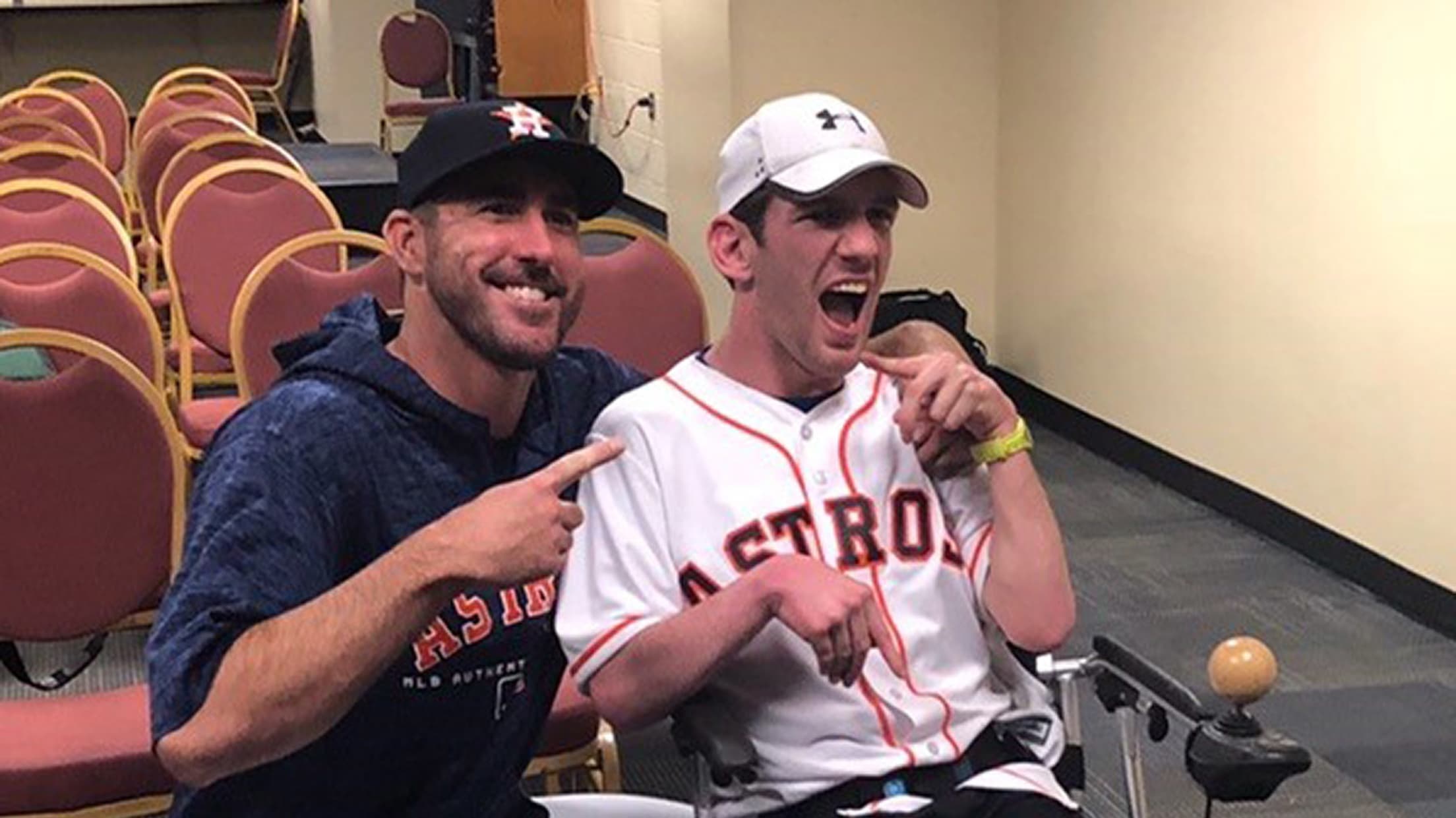 The father-son duo of Johnny and Jeff Agar compete in triathlons and marathons with one another. And their teamwork is a little unique. While Jeff swims, runs and bikes, he is pulling Johnny behind him. Johnny has cerebral palsy, which causes him some physical limitations. Still, that doesn't deter him from participating in these contests that test your strength and endurance.
On Saturday, Team Agar will look to complete the Ironman North American Championship in Texas, which consists of 140-plus miles of physical activity. And on this occasion, Johnny will walk the final mile on his own -- a feat he's never accomplished before. As part of preparing for the event, Under Armour made sure the Agar's were taking care of -- and meeting Justin Verlander was part of it.
In addition to attending Wednesday night's Angels-Astros game, Johnny got to meet his all-time favorite athlete who happened to be starting that night:
Verlander gave Johnny a pep talk before Ironman, making this a night he will never forget.
Teams in this article:
Players in this article: